See the Benefits of School Outreach
ATA's School Outreach Program encourages professional translators and interpreters to visit classrooms—in person or virtually—and share their passion for language with students. We make it easy by offering presentation materials, tips, photos, and stories!
Attention Teachers and Students!
Would you like to request a visit to your classroom? Contact the School Outreach Program Coordinator at schooloutreach@atanet.org.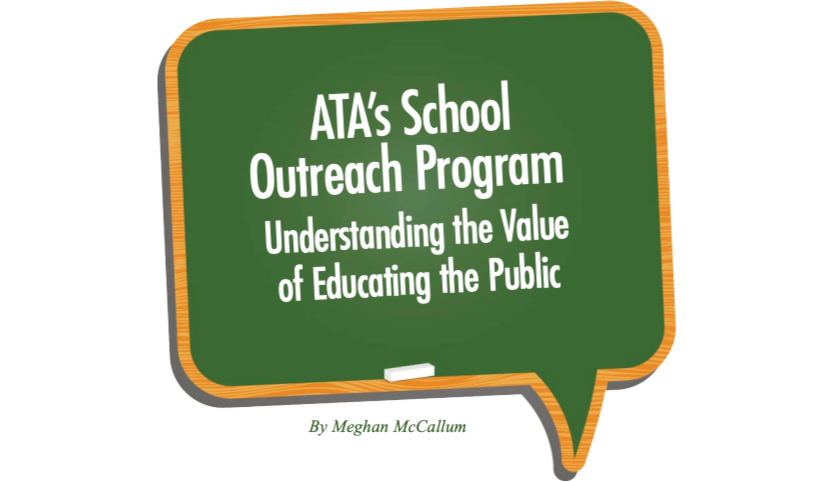 Understanding the Value of Educating the Public
In classrooms from grade school to graduate school, you can find the next generation of language professionals and the next generation of clients. The more these future doctors, lawyers, and business owners know about our field, the more likely they'll appreciate the importance of our work.
School Outreach Contest
Giving students a peek inside the profession is fun and rewarding. By sharing your story, you could win a free registration to the ATA Annual Conference!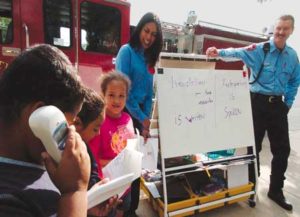 Rosario Welle won the 2006 ATA's School Outreach Contest with a photo of her presentation to first-graders at Florence Black Elementary School in Mesquite, Texas. To demonstrate the life-saving power of language skills, Rosario and three students dramatized a 911 call, with the children playing the roles of an injured person, an interpreter, and the…
Read More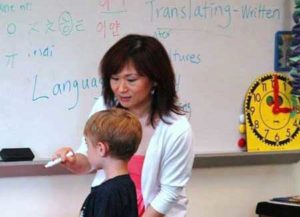 Korean interpreter Ji Eun Lee was named as the winner of ATA's 2005 School Outreach Contest at the association's annual conference in Seattle. During the Annual Meeting, School Outreach organizer Amanda Ennis presented Ji with a $295 voucher, covering 100% of her conference registration fee, along with an ATA Certificate of Recognition. In the colorful…
Read More
The ABCs of School Outreach
Get tips on what to say and how to say it, sample presentations you can customize, handouts for teachers, and an "extra credit" section with ideas to go beyond the classroom.
Making the Grade
For each grade level, you'll find scripts, slides, handouts, and exercises for making it fun and interactive.
ATA-Certified Translators Earn CEPs
Earn 1 CEPs for each 1-hour presentation, up to 10 CEPs for each reporting period. Refer to Category E: Volunteerism. You may combine the total minutes of several presentations to reach the 1-hour mark, and no advance approval is required.