Governance at a Glance: ATA Board Meetings


The ATA Board of Directors will meet July 30-31 in Minneapolis, Minnesota. All ATA members are invited—and encouraged—to attend!

What is the ATA Board of Directors?
The Board consists of nine directors (three-year terms each) and four officers (two-year terms each).

How do you become a Board Director?
Board Directors are elected by the Voting Members of the Association. Find out how you can become an ATA Voting Member.

Who is on the 2015-2016 Board?
Officers: David Rumsey (President), Corinne McKay (President-elect), Jane Maier (Secretary), and Ted Wozniak (Treasurer). Directors: Chris Durban, Lois Feuerle, Evelyn Yang Garland, Melinda Gonzalez-Hibner, Christina Green, Geoff Koby, Frieda Ruppaner-Lind, Madalena Sánchez Zampaulo, and Faiza Sultan. Read the Board Director bios to learn more.

How often does the Board meet?
The Board meets four times a year. ATA members are welcome to attend. Look for scheduled Board meetings on ATA's online calendar.

What does the Board do?
ATA's Bylaws assign the Board the management of the "property, affairs, business, and concerns of the Association." Check out a typical Board meeting agenda from earlier this year.

Is there a way to find out what happened at a Board meeting?
Yes! A meeting summary is published on the ATA website shortly after each Board meeting. This is a quick update, not the meeting minutes. Look for an announcement of the meeting summary in ATA Newsbriefs and in the meantime check out past Board meeting summaries.

Listen to Episode 3 of The ATA Podcast for more about what happens at Board meetings.

Be an informed ATA member!
To learn more about the Association's governance, click How ATA Works. And don't forget to join the ataTalk listserv for discussions about ATA policies and programs.






Industry News


Foreign Hockey Players Often Face Language Barrier in U.S.
Washington Post (DC) (07/01/16) Khurshudyan, Isabelle

For an increasing number of international hockey prospects, learning the game at the National Hockey League (NHL) level means learning to communicate before English is a viable option. More than 25% of the players in the NHL this past season were born outside North America. Swedes are the top picks, with 85 on NHL rosters, while Russians are second with 41. The bulk of these recruits require an interpreter as an intermediary to communicate with their teammates and coaches. "You need to put yourselves in their shoes," says Olie Kolzig, a former Washington Capitals goaltender who is now the organization's professional development coach. "I would have a very hard time getting along, so I give these kids who come over here a lot of credit." NHL prospects making their first professional visit to North America often find the language barrier just part of the challenge as they adjust to a different style of play and practice. "There's no question that it's hard to communicate," says Mitch Korn, goaltending coach for the Washington Capitals. "It's one word at a time, and you do the best you can." Washington Capitals prospect Ilya Samsonov, who is Russian, watches American television programs and movies to improve his English. Team leaders are also arranging tutoring sessions for him. "I'm already starting to slowly understand. I think we're finding a common language," Samsonov says. For international players adapting to a new culture, Korn says one of the most important things to remember is to have patience. "Recognize it's a process."
Yves Bonnefoy, Esteemed French Poet and Translator, Dies at 93
New York Times (NY) (07/05/16) Grimes, William

Yves Bonnefoy, who was generally regarded as France's pre-eminent poet of the post World War II era, died July 1 in Paris. He was 93. His more than 100 books were translated into 30 languages. Bonnefoy was also known for his translations into French of many of Shakespeare's most significant works, including "Julius Caesar," "Hamlet," "King Lear," and "Romeo and Juliet." He also translated works by John Donne and William Butler Yeats. He was also an art critic who wrote on such modern masters as Pablo Picasso, Alberto Giacometti, and Piet Mondrian. French President François Hollande called Bonnefoy "one of the greatest poets of the 20th century," and praised him for "elevating our language to its supreme degree of precision and beauty." Bonnefoy burst onto the literary scene in 1953 with "On the Motion and Immobility of Douve," a long poetic sequence that revolved around a mysterious female figure. "It was a stunning achievement, a work of extraordinary technical mastery," John T. Naughton, the author of "The Poetics of Yves Bonnefoy," says. "Readers sensed that a new voice had come on the scene, and that a new generation was coming to prominence after the war." By 1978, when Bonnefoy's collected poems were published, his reputation as France's most important poet, and one if its most influential men of letters, was secure. In 1980, Bonnefoy was appointed chair of comparative poetics at the Collège de France. He taught literature at several American universities, including Princeton, Yale, Brandeis, the City University of New York, and Johns Hopkins. The French Academy awarded him its grand prize for poetry in 1981. In 1987, the Académie Goncourt awarded Bonnefoy the Goncourt Prize for Poetry, one of the most prestigious awards for French literature.
Icelandic Book Trade Gets a Kick from Euro 2016
The Guardian (United Kingdom) (07/07/16) Barnett, David

Iceland's successful performance in the Euro 2016 football tournament in France has produced a surge of interest in the tiny Nordic country's literature. Egill Örn Jóhannsson, director of Iceland's largest publishing house, Forlagid, says that ever since Iceland's team stormed through to the quarter finals of the tournament, interest has soared, both from readers interested in Icelandic literature and from foreign publishers wanting translation rights. "With the success and attention Iceland got at Euro 2016, we have noticed a significant increase in interest in our authors and works." This surge in inquiries for Icelandic literature has extended beyond Europe and the U.S. to publishers in South Korea and Taiwan. "Publishers and readers want to know more about the country after the success of the football team, and one of the best ways to get to know a country and its people is through its literature." Forlagid publishes 150 to 200 titles each year in a wide range of genres. It also sells a large number of translation rights to foreign publishers, primarily for works of fiction. "Especially titles that are very 'Icelandic,' where the reader can get a sense of Iceland and its people," Jóhannsson says. Although Iceland's population is just under 330,000, the literary scene is extremely active. "There is a saying in Iceland that every Icelander has either written a book or wants to write a book," Jóhannsson says. On average, Forlagid receives a new Icelandic manuscript every day. "And that's just us," Jóhannsson explains. "There are over 100 publishers active in the Icelandic market every year." But although sales -- and interest in Icelandic books -- are increasing, Jóhannsson says the industry is still very small. "I would estimate that the yearly turnover in the book trade is around £34 million, so we are quite small in terms of the economy."
The People Who Are Bringing Latin to Life
Wall Street Journal (NY) (06/24/16) Patty, Ann

Keeping the Latin language alive is the goal of efforts such as the Paideia Institute's annual two-day "Living Latin in NYC" convention and the North American Institute for Living Latin Studies (SALVI). More than 150 people gathered recently for the "Living Latin in NYC" convention--two days of lectures, classes, and conversations, all in Latin. "A gathering such as this could never have happened even 10 years ago," says Terence Tunberg, a University of Kentucky classics professor who gave a lecture in Latin on Erasmus. "The only way you can truly know a language is to live in it." Nancy Llewellyn, who founded SALVI in 1997, was also presenting at the conference. Llewellyn explains she created SALVI to change the way Latin is taught to young people and to extend its appeal beyond grammar geeks. SALVI holds weeklong immersion programs each July, where 35 Latin teachers live together and vow to speak only Latin. Daily classes use interactive modes of learning, such as Simon Says, Charades, and Pictionary. New vocabulary words are defined with Latin synonyms, antonyms, and miming. "No language is intrinsically dead; it's all about how you treat it," she says. The Paideia Institute's New York conference, the largest spoken-Latin gathering, now draws scores of representatives from new Latin programs sprouting up around the country. Jason Pedicone, who co-founded the Institute in 2010, reports the annual operating budget has grown from $50,000 to more than $2 million. The Institute now offers six "Living Latin" programs in Europe, as well as dozens of other classical-themed events around the U.S. Its newest program, Aequora, helps inner-city youth improve their English literacy through the study of Latin. "We've made it cool to speak Latin," Pedicone says. "We're proving that interest in the classical humanities is alive and well."
Facebook Unveils Translation Tool Designed to Help Master International Slang
Technology Review (MA) (07/01/16) Simonite, Tom

A new Facebook feature using automatic translation software has been designed to collect data to help it convert slang and other colloquial expressions from one language into another. This could improve the company's automatic translations of short posts and comments. The new feature will give users the option of instantly translating their own posts into any one of 45 languages. "The goal is to reach that far off point where everyone in the world can readily talk to everyone else," says Necip Fazil Ayan, who oversees the company's translation efforts. "That's my personal agenda, and why I came to Facebook." Ayan says the multilingual-post option was inspired by the fact that many people already write posts in multiple languages. But they had to either write multiple versions of a message in one post or create separate posts--strategies that tend to reduce the chances of anyone responding to a post. With the new translation feature, users will be given the option of clicking to create additional versions of their posts in different languages. Users can write those posts from scratch or edit text that the translation software generates from the original post. Ayan realizes that automatic translation is hardly perfect, but says it has been improving. Ayan thinks the new feature will help Facebook's software do a better job translating the type of colloquial language people tend to use when posting. The new feature should provide very specific feedback when people edit the automatic translations of their posts. Diana Inkpen, a professor at the University of Ottawa, says that data could provide a unique opportunity to build translation software with a good colloquial touch.




ATA News




Upcoming ATA Webinar: Getting Personal About Pricing


Presenter: Jonathan Hine
Date: August 23
Time: 12 noon. U.S. Eastern Daylight
Duration: 60 minutes
CE Point(s): 1

A common problem trying to decide what to charge is overlooking the basics of budgeting. Calculating what to charge is not difficult, but it can feel tedious without some sense of where to start.

Building on the principles of break-even pricing, this webinar will examine personal and business categories that should be included to help you jump-start the process. Not a repeat of other pricing webinars, but a focused look at the freelancer's personal challenges overcoming "budget block."

Watch for registration opening Tuesday, July 19!



Add an ATA Conference Button to Your Website or Blog



The ATA Annual Conference offers language professionals the most comprehensive educational program in the industry. It also offers you an opportunity to show the world that translation and interpreting are serious professions with all the continuing education needs the word "profession" implies.

Whether you are going to this year's Annual Conference or not, take time to promote translation and interpreting professions with a clickable conference button on your website or blog. Just copy and paste our HTML code into your site. It couldn't be easier!

Send us an email if you have questions or problems. And thank you for supporting the translation and interpreting professions!


Your ad could be here!


A button or a banner ad in ATA Newsbriefs will connect you to thousands of professional translators, interpreters, and language services companies. It's a cost effective way to put your business in front of your target audience in a big way. So, build your brand, reach the right audience—advertise in ATA Newsbriefs!


2017 PEN/Heim Translation Fund Grants



Submissions are currently being accepted for the 2017 PEN/Heim Translation Fund Grants.

Established in 2003, the PEN/Heim Translation Fund provides 10-16 annual grants to support the translation of book-length works of fiction, creative nonfiction, poetry, or drama that have not previously appeared in English in print.

Over the twelve years of its existence, the Fund has given grants of $2,000–4,000 to a total of 139 translations in over 35 languages, including Armenian, Basque, Estonian, Farsi, Lithuanian, and Mongolian, as well as French, Spanish, German, Russian, Chinese, Japanese, and Arabic.

Submission deadline is August 15.

NEW! Beginning in 2017, the PEN/Heim Translation Fund will also award a $5,000 Translation of Italian Literature grant.



Why you should whitelist ATA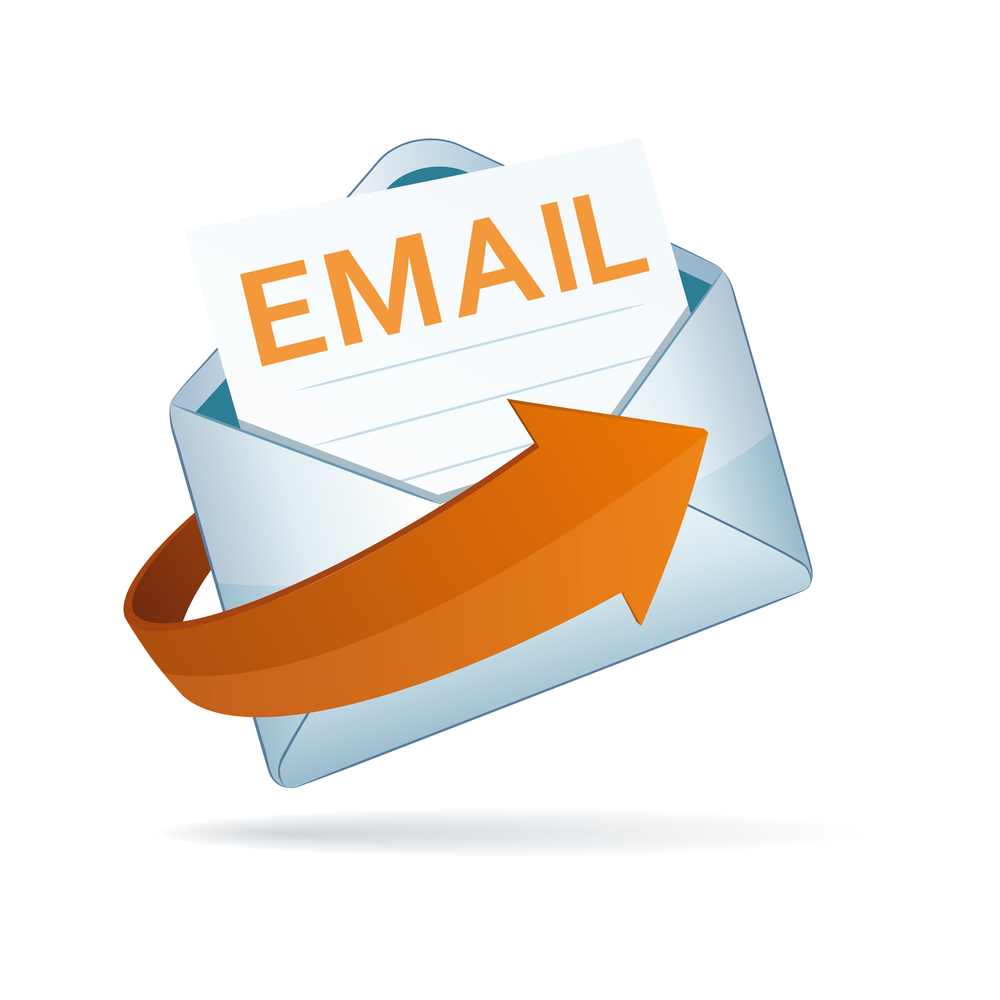 Everyone's inbox is overflowing. Information overload doesn't even begin to describe the situation. But there are times when ATA really wants to tell you something important by email—the latest issue of The ATA Chronicle, division news, conference updates, a member survey or two, and last but not least ATA Newsbriefs.

Be sure you stay connected. Add ATA to your address book, safe sender list, or accepted exceptions. It's called whitelisting. Don't miss an announcement you really want. Whitelist ATA now! 
INFORMATION, INC.