1 event,
On Wednesday October 25, ND members will meet for drinks at Better Days, which is located in Brickell just minutes from our conference hotel. This casual bar serves a complete menu of cocktails and craft beers, including local brews. Come join your fellow Division members for a casual drink and chat to kick off this year's…
9 events,
Thursday, October 26, 2023, noon-1:30 p.m. Join your TCD colleagues and friends for a fun and delicious lunch social and networking time at Crazy About You, one of Brickell's most upscale destinations! The restaurant is within walking distance from Hyatt Regency Miami, ATA's conference hotel. Mark your calendars! Price per person: $50.00 …
Japanese Language Division Dinner Where: (To Be Determined) When: Thursday, October 26, 6:00 p.m.-8:00 p.m. What kind of event: JLD Annual Dinner What to charge: TBD JLD is setting up its plans for the annual dinner for the ATA64 conference this year in Miami! For more questions, please contact JLD Administrator Paul Koehler at…
The Portuguese Language Division will hold a Happy Hour at: The Riverview Bar & Grill (located conveniently inside the conference hotel) Thursday, October 26, 2023 From 6:30 pm. This year we decided to host a Happy Hour open to all the members and non-members. It will be an informal event and there is no…
5 events,
On Friday October 27, instead of meeting in the evening for an annual dinner this year, we are pleased to invite attendees to join us for a casual "grab-and-go" lunch at our conference hotel. New this year, ATA will offer a grab-and-go station with easy lunch options (sandwiches and salads) to purchase by the main…
Friday, October 27, 2023, from 12:30pm-1:45pm Please join us at the ATA64 Law Division Lunch and enjoy a break in your conference day for networking, meeting new friends and catching up with old ones. We will have our lunch at American Social, a vibrant restaurant serving American classics with a modern twist. We…
Interpreters Division Happy Hour Please join us on Friday, October 27, 2023 5:00 p.m. – 7:00 p.m. at The bar is located at the Conference Hotel, the Hyatt Regency Miami.  Appetizers These are just a few of the appetizers available for us to share: Beverages While beverages are NOT included, the bar offers…
1 event,
Board of Directors Meeting October 2023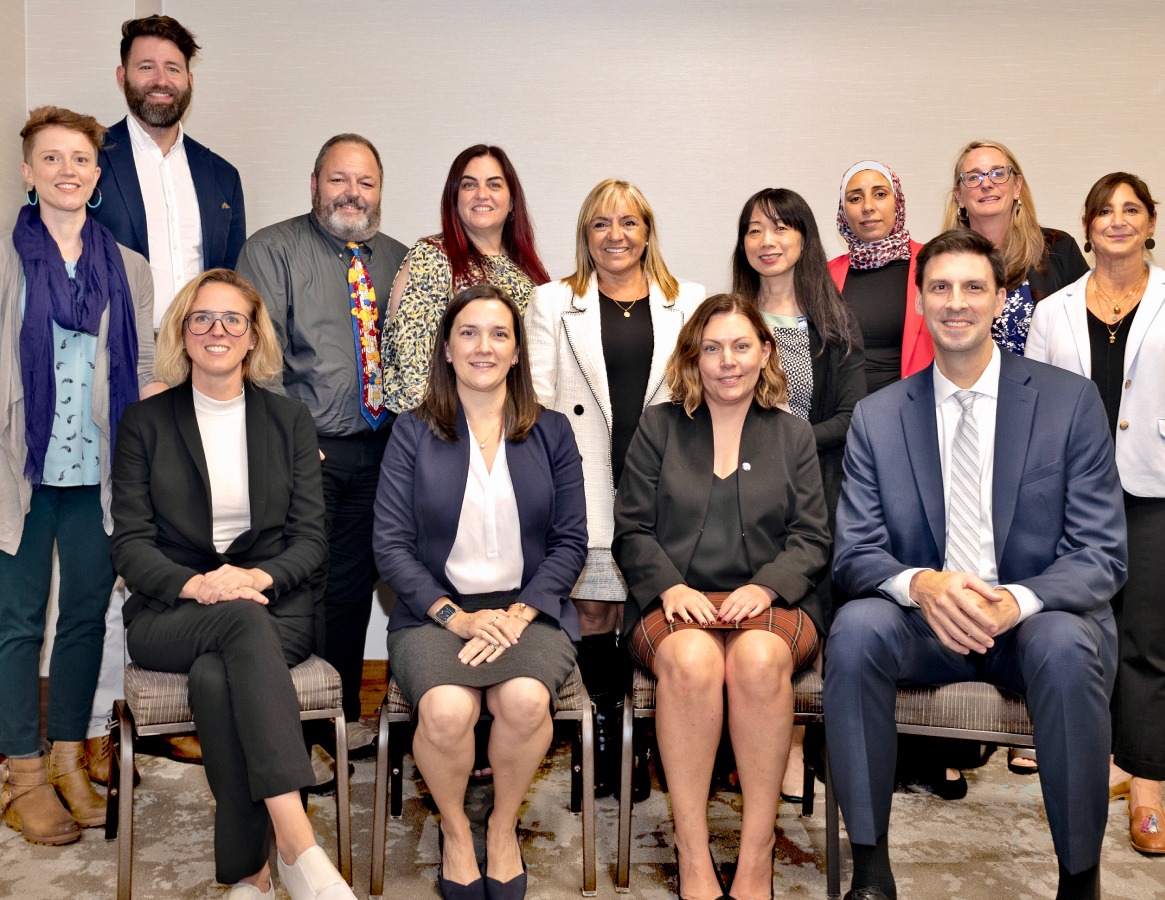 The ATA Board of Directors meets four times a year to establish policy, develop goals and objectives, and oversee ATA's finances. Get to know ATA's Board of Directors. This Board of Directors Meeting will be held in Miami, Florida. View the agenda. Want to attend? All ATA members are invited to attend. Email your name and…
Events highlighted in blue are offered by the American Translators Association or ATA Divisions.
Events highlighted in gray are offered by ATA Chapters, ATA Affiliates, or other approved non-ATA groups.
As a service to members, ATA includes events organized by non-profit associations and institutions that serve the translation and interpreting community. Inclusion does not imply affiliation with or endorsement by ATA. ATA membership is not required.
If you know of an event that other translators and interpreters should know about, please email the event name, organizing group, website, and contact information to ATA at calendarevents@atanet.org.