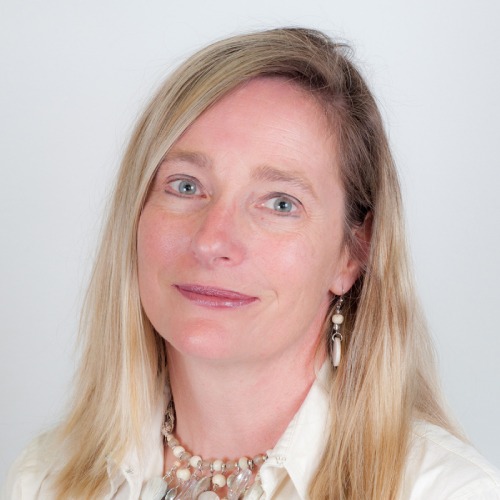 Actively involved with ATA for over 20 years, I'm proud to have served as an ATA director for the past three. It would be a privilege to serve a second term and help lead ATA as we face the challenges and opportunities presented by the changing conditions in our world and our profession. I thank the Nominating and Leadership Development Committee for allowing me this opportunity.
I'm an ATA-certified French>English translator specializing in international development, corporate communications, and tech marketing. Throughout my career, I've been committed to professional associations and the value that they bring.
As a Board member, I've served as chair of ATA's Public Relations Committee (2018–2021). My overarching goal has been to inform the public and media about the importance of translators and interpreters in society. I've focused on educating potential buyers about the importance of using professional providers and specifically about the value of using services provided by ATA members.
I've been fortunate to work with devoted committee members whose efforts benefit all of ATA. I've interfaced with the national and regional media to spotlight ATA and its members, worked with the ATA Writers Group to publish articles in a wide range of media outlets, developed marketing pieces for buyers of translation and interpreting (T&I) services provided by ATA members, and organized external events for ATA to promote its members. I've also participated in advocacy efforts aimed at informing Congress and state and local officials about issues that matter to our members and affect their livelihoods. Successful advocacy takes action at all levels.
I've been active in the Divisions Committee (2015–2019) and in the Governance and Communications Committee (2018–2021), helping to evaluate ATA policies and procedures and ensure efficient governance.
Past volunteer positions include having served as newsletter editor and two terms as administrator of the French Language Division in addition to two terms as vice president (and numerous other positions) with the Colorado Translators Association, an ATA chapter. The author of Maintaining Your Second Language, a book for language professionals, I also co-founded and co-hosted the podcast Speaking of Translation from 2008 to 2021.
As an ATA director, in addition to helping to execute the governing responsibilities of the Board, I plan to:
Assist the new Public Relations Committee chair and maintain a presence on the committee, providing continuity and working on special projects. Public relations activities are important to promoting T&I in general, ATA as an organization, and the services that members provide.
Work actively in ATA's Advocacy Committee to help monitor laws, regulations, and policies that affect translators and interpreters in the U.S. and abroad and help translators and interpreters make their voices heard.
Continue to actively engage with members to be able to understand their needs and execute programs that will help them be successful translators and interpreters.
It would be my honor to continue to serve you and I thank you for your support.