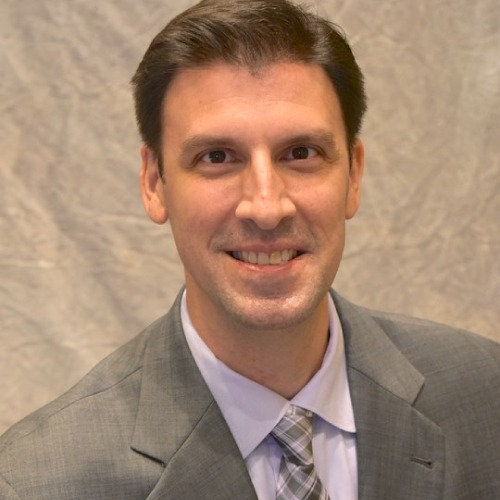 ATA membership has been slowly declining for over a decade, while conference attendance (even before the pandemic) has trended smaller. These two items—membership dues and the Annual Conference—account for more than 80% of our revenue. Since neither is growing, we need to continue to manage our finances prudently, making sure that funds are optimally allocated to serve members' interests and objectives.
Fortunately, the Association is financially sound in terms of its balance sheet, investments, and strategic reserves. Good governance and forward-thinking actions have prepared us for this reality. I've been committed to both since being elected treasurer in 2017, and prudent financial management will continue to guide my decisions if I'm re-elected to this post for a final two-year term.
For those who don't know me, I'm an ATA-certified Portuguese>English translator, economist, consultant, and former adjunct professor of economics, with 25+ years of professional experience in multiple countries. I've served on ATA's Finance and Audit Committee (FAC) since 2015, chairing it since I became treasurer. The FAC oversees our finances and ensures accurate financial reporting. I'm also the chair of ATA's Strategy Committee, which takes a step back from day-to-day operations to examine longer-term trends in our profession and help the Board of Directors make decisions about the Association's future.
My background includes a Master of Science in applied microeconomics from Ohio State University, where I was a foreign-language fellow specializing in Portuguese translation and linguistics. I also hold degrees in Spanish and international political economy from Indiana University, and I finished up my undergraduate studies in Madrid, Spain, at the Institute of European Studies.
For 11 years, I lived in Brazil, where I was on the faculty of a university in São Paulo, concomitantly working as a freelance translator, interpreter, editor, and consultant. Among other experience, I was the financial administrator of a nonprofit organization that employed eight people with a $1 million budget, and I've run three businesses, one of which employed 45 people and had a $3 million budget.
From 2009-2016, I served on the board of the Carolina Association of Translators and Interpreters, ATA's local chapter in the Carolinas, as director, vice president, and president. During that time, we developed a local mentoring program, expanded outreach efforts to universities, held quarterly meetups for translators and interpreters, updated and digitized operating procedures, took the chapter paperless, and, most significantly, organized well-attended annual conferences in partnership with foreign-language and interpreter-training programs in the region.
I've drawn on this experience to make sure that ATA has a solid budget, sufficient funding, accurate financial statements, and an open channel of communication with the membership. If re-elected treasurer, I shall continue to seek out areas to improve the stewardship of ATA's resources, ensuring that our Association remains financially sound, transparent, and duly audited.
I look forward to this opportunity and am honored to be considered once again for this position.