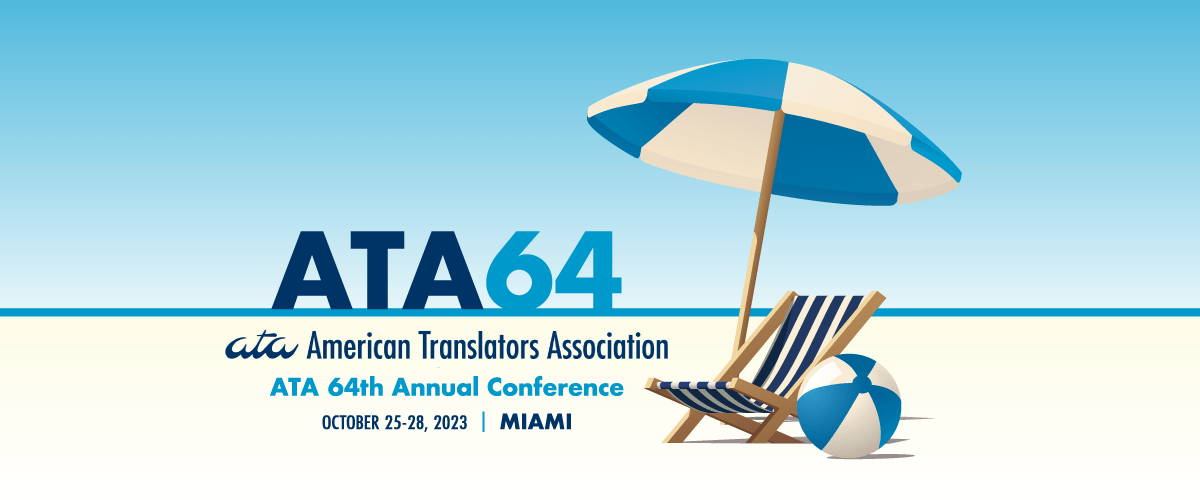 Frequently Asked Questions
Are there any health and safety guidelines?
COVID Statement
ATA will follow the Miami-Dade County Health Department's requirements for indoor events.
See Current Requirements
Health and Safety
ATA will continue to stay on top of the latest health and safety information in conjunction with the conference hotel,  Hyatt Regency Miami, and our conference planning partner, Maritz.  We are committed to keeping you safe at ATA64 and will share updates if local requirements change.  If you test positive for COVID or exhibit flu-like symptoms, please consider contacting your healthcare provider and reviewing the current Centers for Disease Control COVID guidelines for precautionary measures to reduce the risk of spreading the virus.  
It's a Can't-Miss Event!
No matter what your language, specialty, or experience level, you'll discover ways to enhance your skills and grow your business. Get a glimpse of ATA64 in Miami, Florida.
Join us October 25 - 28, 2023.
Some of the Networking Opportunities
Agencies want to work with you!
Agency representatives will be recruiting for current and ongoing needs. Don't miss this opportunity to connect with people who are ready to meet, interview, and hire you!
Everything you need, all in one place!
Get a firsthand look at new products you will actually use. Visit schools offering programs designed for your development, meet with those who need your services, and learn more about the tools used in your business every day.
Pair up with a Buddie to learn the ropes!
Wouldn't it be nice to see a familiar face at your first conference? This mutually rewarding opportunity pairs "Newbies" (first-time attendees) with "Buddies" (seasoned attendees) to get the most from their conference experience.
Celebrate books and discover resources!
Chat with colleagues who also double as authors and purchase signed copies of their books to add to your bookshelf. You can also discover T&I podcasts, blogs, training, and other resources created and offered by translators and interpreters.