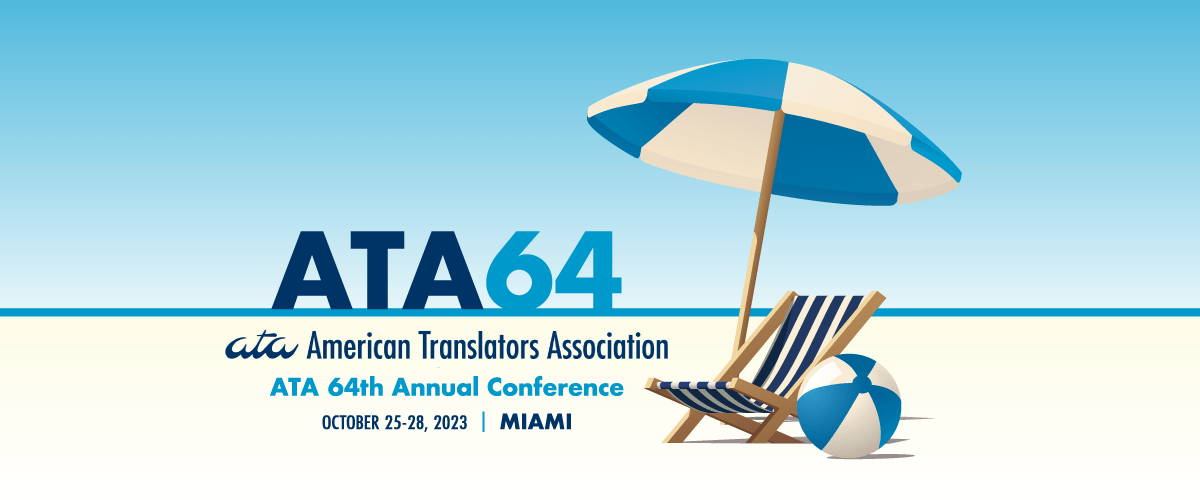 Event Schedule
ATA64 offers a variety of networking events throughout the conference. You'll find opportunities to promote yourself and your services, connect with friends, get involved with your association, or just have fun!
Agenda loading, please wait...
Do you still need to register?
Sign up now.  The earlier the better!
Share this button!
Copy and paste the source code below into your web page. If a different size is needed, the width can be edited up to 400px.
<a href='https://www.atanet.org/conference'><img src='https://www.atanet.org/ata-conference-button/' width='200px' border='0' /></a>
American Translators Association
211 N. Union Street, Suite 100
Alexandria, VA 22314
Phone: +1-703-683-6100
Fax: +1-703-778-7222
Email: ata@atanet.org
Website: www.atanet.org