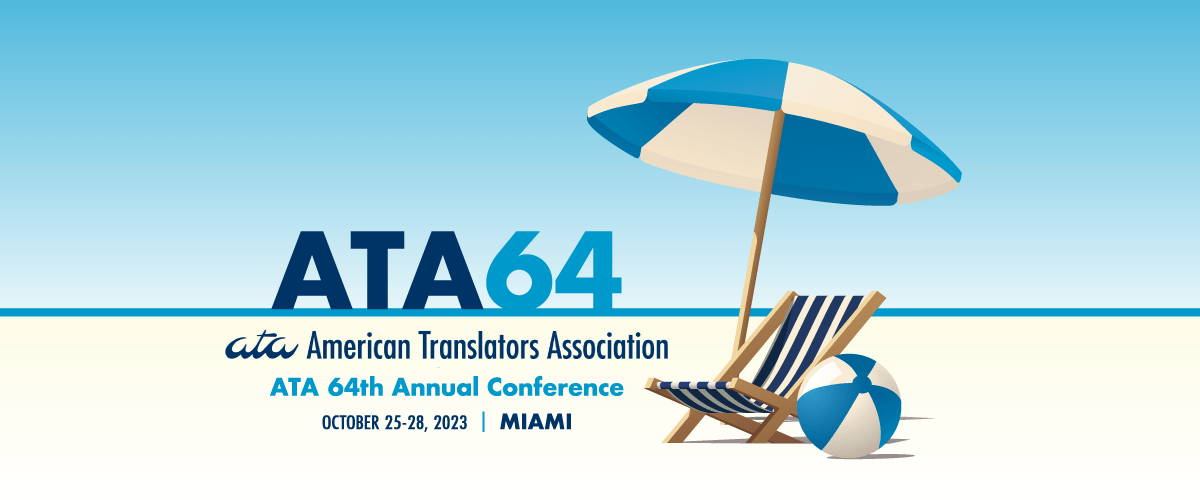 Distinguished Speakers
Learn from the experts! These select speakers are joining us to offer their insights and expertise on a variety of topics.
Frederic Chaume is a professor of audiovisual translation at the Universitat Jaume I and an honorary professor at the University College London, Universidad Ricardo Palma, and Universidad Peruana de Ciencias Aplicadas. He leads the TRAMA Research Group and serves as a consultant for Netflix. He has published on his topic extensively and given talks in 20 countries. He has also supervised 20 PhD dissertations. He is the recipient of the Berlanga Award (2010), Xènia Martínez Award (2016), and Jan Ivarsson's Award (2020) for his constant and enthusiastic university training in this field.
---
Anne Crescini is an associate professor at the University of Kitakyushu. She teaches courses on English communication, presentation, cross-cultural communication, and preparation for the test of English for international communication. Her field of research is foreign loanwords and Japanese English. In addition to writing numerous articles and books on these topics, she also gives lectures on language, culture, and worldview at various venues around Japan, including the TEDxFukuoka conferences in 2018 and 2020. She has published six books in Japanese and 12 books in English. She loves both Japanese English and loanwords and sees them both as an integral part of the Japanese language.
---
Arle Lommel is a senior analyst with independent market research firm CSA Research. He is a recognized expert in quality processes, human-machine interaction, and interoperability standards. Prior to joining CSA Research, he worked for the Localization Industry Standards Association, Globalization and Localization Association, and the German Research Center for Artificial Intelligence. He has a PhD from Indiana University. In addition to English, he speaks fluent Hungarian and passable German, along with bits and pieces of other languages. In his spare time, he also plays an assortment of odd and unusual musical instruments.
---
Yi Song is the executive director of the Graduate and International program and an adjunct professor at Georgetown University Law Center. She is an attorney licensed in China and the U.S. (New York and Washington State). She serves as the general counsel at Modern Land, a publicly listed real estate development company on the Hong Kong Stock Exchange, managing risks for its U.S. projects and subsidiaries. She is the founder of the Master of Laws Interviews Project, which engages multilingual and internationally trained attorneys to share their journeys and insights about practicing law in a global context.
In today's competitive economy, acquiring specialized knowledge and gaining a competitive edge are essential for success.
Joining an ATA Division presents an invaluable opportunity to fulfill these practical needs for your interpreting business.
Will Evans is an award-winning publisher, translator, bookstore owner, writer, and literary arts advocate. In 2013, he founded Deep Vellum, a nonprofit publishing house, bookstore, and literary arts center dedicated to bringing the world into conversation through literature by publishing the world's vital stories by underrepresented writers. He received the Golden Colophon Award for Paradigm Independent Publishing from the Community of Literary Magazines and Presses in 2019. He was admitted to the Texas Institute of Letters in 2022. He has BA degrees in history and Russian literature from Emory University and an MA in Russian culture from Duke University.
---
Sam Pournezhad was born and raised in Iran and came to the U.S. in 2005. He has a bachelor's degree in genetics science from the University of California, Davis, as well as a doctorate degree in pharmaceutical science from Touro University, California. He has a general clinical pharmacy specialty from Grady Hospital in Atlanta, Georgia, and recently completed his critical care specialty and fellowship from Grady Health System. In addition to his role in the intensive care unit, he practices as a Centers for Disease Control and Prevention-trained diabetic educator. He is an adjunct professor at various graduate schools in California and Georgia.
---
Carol Apollonio teaches Russian literature at Duke University. In the 1990s, she interpreted and translated for the U.S. government at arms control negotiations. Her scholarly books and articles focus on Russian prose. She has published literary translations from Russian and Japanese, including novels by Alisa Ganieva. She has received several awards, including Duke University's Cox Distinguished Teaching Award and the Donald Keene Award for the Translation of Japanese Literature.
Book Your Hotel
Discounted rates are available for ATA attendees at the Hyatt Regency Miami until September 29, 2023 or as space allows.
American Translators Association
211 N. Union Street, Suite 100
Alexandria, VA 22314
Phone: +1-703-683-6100
Fax: +1-703-778-7222
Email: ata@atanet.org
Website: www.atanet.org