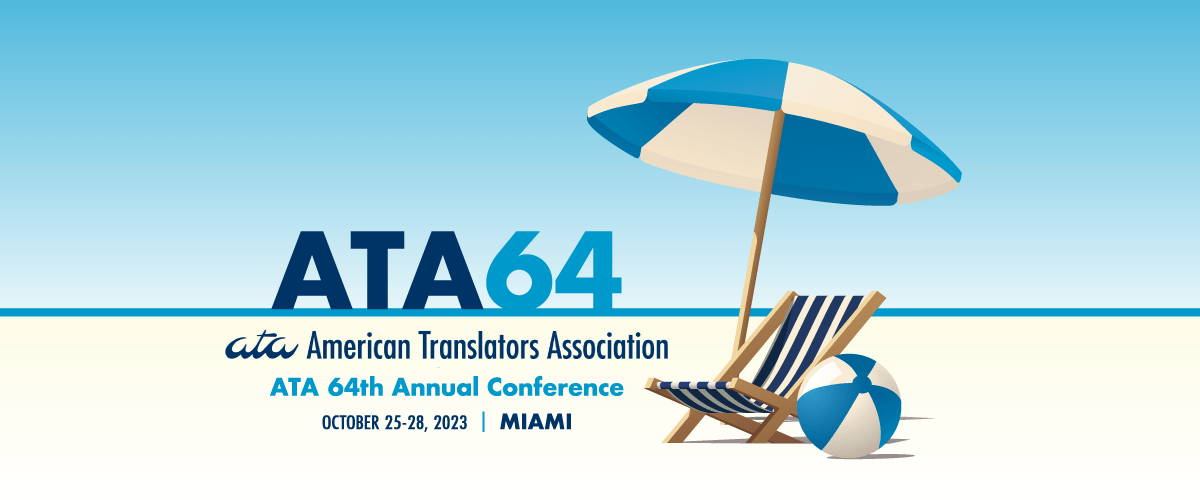 Please remember that we are in an urban area and the hotel is open to the public.  Do not leave your bags or electronic devices unattended in meeting rooms or in public areas of the hotel.
Keep your valuables (passport, devices, etc.) in the hotel safe in your room.
Remember that you must wear your badge throughout the conference spaces.  This includes breakfast, the Exhibit Hall, all sessions and events, the Welcome Celebration, Annual Meeting of All Members, Annual Meeting of Voting Members, and at the after-hours events in the hotel.  If you are an ATA member and plan to attend the Board meeting on Sunday, you must check in with ATA Executive Director, Kelli Baxter before you sit down.
If you leave the hotel, go in a group.  Take off your conference badge so you don't stand out as a tourist.  Please be sure to have some situational awareness and pay attention to your surroundings.
You can also ask the front desk for more information about security and walking in the area around the
hotel.
Our health and safety guidelines, including what to do if you feel sick, are in the FAQs section of the app
and on the conference website.  If you need an urgent care facility or a pharmacy, please ask at the
concierge desk or the hospitality table of ATA64's official host group, the Association of Translators and Interpreters of Florida (Lower Promenade - Terrace Level).
Whether in the meeting room or your hotel room, be aware of the nearest exits in case of an emergency.
In case of an emergency, please

call 911

.
ATA is proud of our diverse membership, and we strive to cultivate an inclusive and welcoming experience for all
ATA Annual Conference attendees.  All ATA64 participants—including, but not limited to, attendees, speakers,
volunteers, exhibitors, sponsors, ATA staff, and service providers—are expected to abide by the ATA64 Conduct Policy.  ATA has zero tolerance for any form of discrimination, harassment, or any other unacceptable behavior.
To ensure that everyone feels safe during the conference, ATA has partnered with local law enforcement and a
private security firm.
If you experience or become aware of any incident of unacceptable behavior, please contact any of the following:
One of the ATA Headquarters Team members in the ATA64 registration area (Lower Promenade - Terrace
Level).
Regency Hyatt Miami security:

dial 55

from any hotel house phone in the conference area.
In case of emergency, please

call 911

.
FREQUENTLY ASKED QUESTIONS
American Translators Association
211 N. Union Street, Suite 100
Alexandria, VA 22314
Phone: +1-703-683-6100
Fax: +1-703-778-7222
Email: ata@atanet.org
Website: www.atanet.org