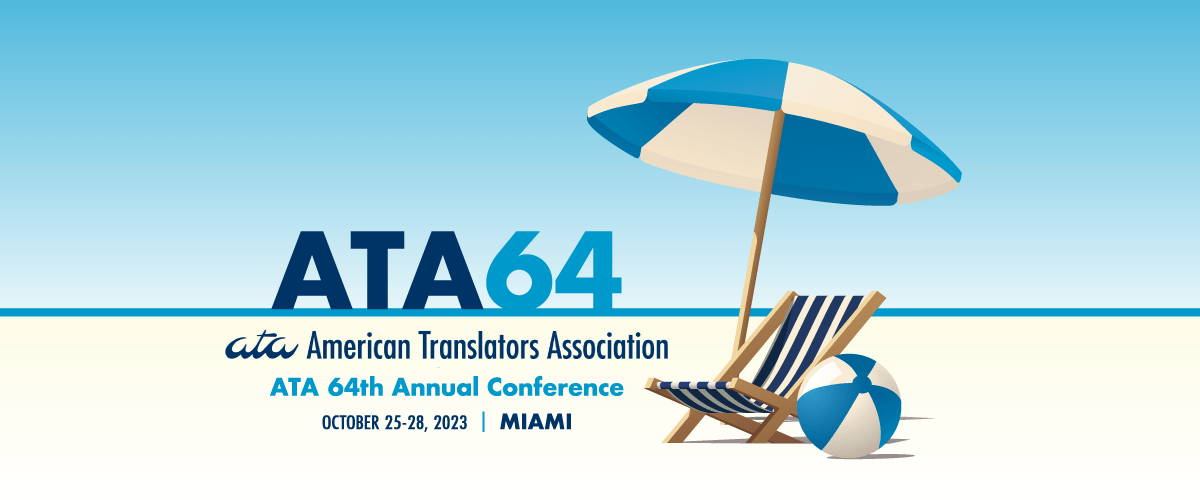 Advertising Opportunities
Whether you want to reach 7,000 members, 1,300 conference attendees, or both, ATA offers a variety of options to fit any budget. You will reach a targeted audience needing your specific products and services.
Exhibiting
Promote your company to 1,300 attendees who need your products and services. Meet with the customers you have been doing business with for years. Connect with new customers that you plan on doing business with for years to come.
Sponsorship
Stand out from the competition and provide invaluable support to the translation and interpreting fields. Depending on what level of sponsorship you select, you can benefit from a variety of ways to increase your visibility and success.
Want to learn more?
ATA will be offering new packages this year. Information will be available this summer.  Please send your name, company name, and email address to Adrian Aleckna (adrian@atanet.org) to receive information as it becomes available.
Book Your Hotel
Discounted rates are available for ATA attendees at the Hyatt Regency Miami until September 29, 2023 or as space allows.
American Translators Association
211 N. Union Street, Suite 100
Alexandria, VA 22314
Phone: +1-703-683-6100
Fax: +1-703-778-7222
Email: ata@atanet.org
Website: www.atanet.org