Virtual Workshops
Gain new skills to take your business to the next level. These interactive, small-group virtual workshops are a great way to dive deep into a specific subject area while working collaboratively with colleagues—all without having to pay for travel and lodging.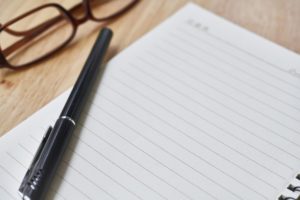 Be ready to actively participate in practice sessions designed to enhance your consecutive interpreting techniques. This interactive workshop will include a presentation of the main elements of a note-taking system for long consecutive interpreting, followed by one-on-one practice. It consists of two, two-hour sessions with a one-hour break in between. Special…
Learn More
Members Save 25% on Virtual Workshops
ATA membership is the most cost-effective way to stay current and grow your business.
Past Seminars and Workshops





Certification Exam Prep Workshop
June 8, 2019, Houston, Texas
Certification Exam Prep Workshop
April 12, 2019, Alexandria, Virginia
Law Seminar
February 16, 2019, Jersey City, New Jersey
Certification Exam Prep Workshop
January 20, 2018, Boston, Massachusetts
Marketing Yourself & Your Business
April 28, 2012, Seattle, Washington
Translation Tools Seminar
June 5-6, 2010, Atlanta, Georgia
ATA/DVTA Finance Seminar
May 1-2, 2010, Philadelphia, Pennsylvania
Science & Technology Seminar
March 27, 2010, San Antonio, Texas
ATA/ATISDA Medical Translation
July 11-12, 2009, San Diego, California
Business Seminar
May 16-17, 2009, Washington, District of Columbia
ATA/NYCT Court Interpreting & Translation Seminar
April 25-26, 2009, Jersey City, New Jersey
Translation Tools Seminar
March 14, 2009, San Francisco, California