Get the Support You Need
ATA's Mentoring Program offers matching services to members at different stages in their career. Mentees and mentors benefit from this mutually rewarding program.
Application deadline is March 31, 2021. This program runs for six months each year, from April through September. A total of 30 mentees will be selected through a competitive application process.
You've learned the ropes and have established your business, but now you have new questions. You may want to explore specializations, advanced marketing, or software products.
You have been working in the industry for several decades, but now you're encountering completely new professional situations. You need to keep learning and stay current on new developments.
If you've recently graduated or have just started your career, you are not ready to become a Mentee. Check out these resources instead.
Get Started Here
Mentoring Program FAQ
Who may apply for the program?
Any ATA member is eligible to apply.
What kind of time commitment is involved? 
Mentorships last for six months, with the option of extending to one year.
One to two hours per month or more may be required.
What do I need to know?
The mentee sets the goals and pace.
The mentor and mentee negotiate how the mentorship will play out.
Most mentorships are long-distance.
Mentoring is easy ... except when it's not! Find out how the ATA Mentoring Program smoothes the way for mentors and mentees to build successful relationships.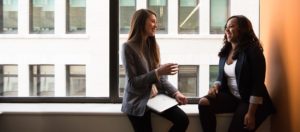 The American Translators Association (ATA) set up its current mentoring program in 2011, and since then an estimated 240 mentor/mentee pairs have worked together to jointly explore the business side of translation and interpreting. The program has been a big success, so much so that the Mentoring Committee, which is part of ATA's Business Practices…
Read More