Featured Articles
The ATA Chronicle offers current and relevant articles for growing your career.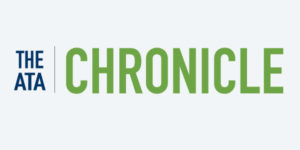 In our experience, the best way to ensure quality and a sustainable business practice is to specialize. Whether you arrived in the industry with a specialization or are currently working to build one, you'll find it's a marathon, not a sprint. Regardless of how you choose a specialization, you must work to build, maintain, and transform your areas of expertise to attract great clients and earn top dollar.
Read More
Whether attending in person or virtually, you will get everything you need to thrive as a professional translator or interpreter.
Featured Webinars and Workshops
ATA's Webinar Series and Virtual Workshops provide affordable and effective online education for growing your career.
More resources to help you grow your career