Are you an established translator or interpreter looking to take your business to the next level? You're the reason we're here!
Next Level supports translators and interpreters with five or more years of experience as they seek to achieve their business goals. We provide information for both freelancers and company owners to use in all aspects of their careers, from improving their privacy protections to planning for retirement.
Have a question or want to suggest an author or pitch an article? Drop us a note at atabizpractices@atanet.org!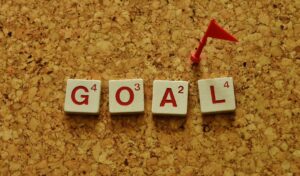 I have been teaching business classes for freelance translators for about 15 years, so I've seen "under the hood" of many freelancers' businesses. The truth is, when we talk about goal-setting in our freelance businesses, many freelancers have amorphous goals ("earn more money," "find better clients") or no goals at all, because their business management strategy consists of two steps: Translate what falls in the inbox Hope that, at the end of the year, that work adds up to enough money This sounds like an extreme example, but I can assure you, it's not. Most freelancers are not actively pursuing…
Read More
This article originally appeared in the ATA Chronicle-Online. Once upon a time, in a land that now seems very far away, many parents were able to work as freelancers from their homes. They did this in part by sending their children to another, much larger building five days a week. The children would gather with friends and adults called "teachers"…
Read More
Have an idea for us?
If you have feedback or ideas for future articles, contact the Business Practices Committee.