1. Go to PayPal.com.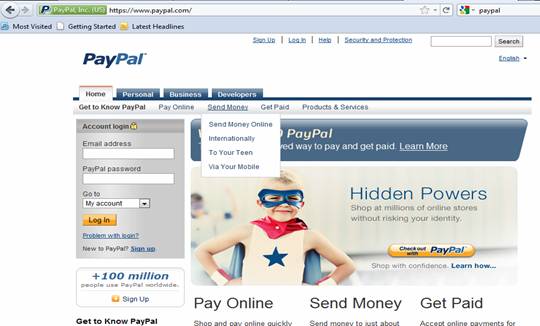 2. Login to your PayPal account. If you do not have a PayPal account, you must create an account by clicking Sign up.
3. Click on Send Money.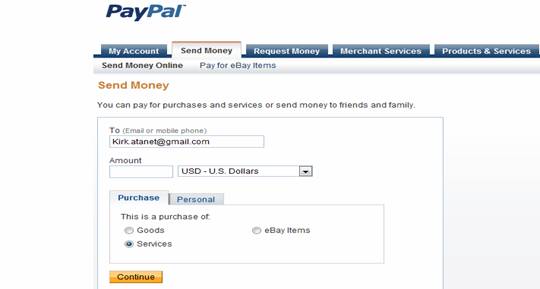 4. Enter the email address: kirk.atanet@gmail.com
5. Enter the payment amount in US dollars.
6. Select This is a purchase of Services and click Continue.
We have included an example below of how to enter your information. This will ensure that your payment is processed quickly.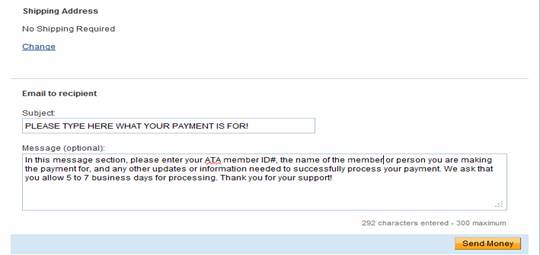 7. Verify that the payment information and the email address of kirk.atanet@gmail.com were entered correctly.