Get the Support You Need
ATA's Mentoring Program offers matching services to members at different stages in their career. Mentees and mentors benefit from this mutually rewarding program.
Applications are accepted from January 1 through March 31. The program runs from May 1 through October 31 each year. Mentees will be selected through a competitive application process.
Application deadline has passed.
The deadline to submit an application was March 31, 2023. Plan to submit next year when application submissions open in January 2024.
Mentoring Program FAQ
Who may apply for the program?
While any ATA member may apply, members with a few years of experience looking to improve some area of their business practice will gain the most benefit.
What kind of time commitment is involved? 
Mentorships last for six months, with the option of extending to one year.
One to two hours per month or more may be required.
What do I need to know?
The mentee sets the goals and pace.
Most mentorships are long-distance.
Improving translation/interpreting skills is not in the scope of this program.
What do mentors need to know?
ATA certification is not required to be a mentor.
A certificate of completion and CE credits will be issued at the end of the program if both mid-term and final evaluations is completed.
Mentors volunteer to help mentees but, in return, they gain new perspectives and appreciation for their translation and interpreting careers.
Mentoring is easy ... except when it's not! Find out how the ATA Mentoring Program smoothes the way for mentors and mentees to build successful relationships.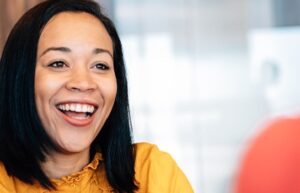 The following was originally published on Next Level: The ATA Business Practices Blog. This initiative by ATA's Business Practices Education Committee provides information for both freelancers and company owners to…
Read More