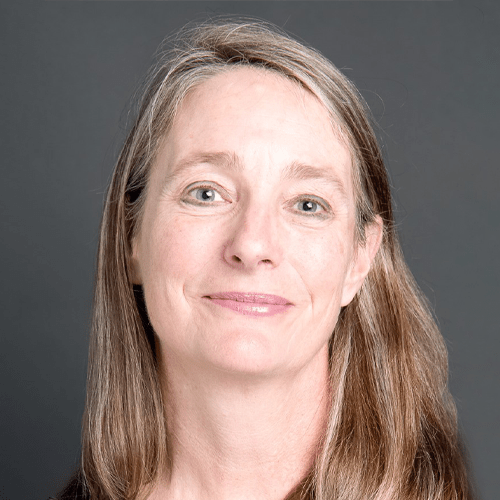 I am honored to have been nominated for the position of secretary. As an ATA-certified French>English translator, I specialize in international development, corporate communications, tech marketing, as well as official documents. I have been involved with the organization for over 25 years, serving as an ATA director for the past five.
It would be a privilege to be elected to serve on the Executive Board as secretary and, in that role, maintain open communication with the membership about the Board's actions, help document the organization's activities for the historical record, and continue to contribute to effective governance of the Association.
Since becoming a Board member, I have been actively involved in ATA's Public Relations Committee. I served as chair of that committee from 2018 to 2021 and have continued to be involved in PR through the present day. Most recently, I worked diligently with current PR Committee Chair Jamie Hartz to develop ATA's soon-to-be published Guide to Buying Translation Services for potential clients, to educate them about the translation profession and to promote ATA's members to those who need translation services.
I am also active in the Governance and Communications Committee (2018-present). This committee evaluates ATA policies and procedures to ensure efficient governance, in collaboration with ATA's Board. I was also a member of the Divisions Committee (2015-2019), assisting division administrators and establishing policies for the divisions to run more smoothly.
Over my decades of involvement at ATA, I also served as the French Language Division (FLD) newsletter editor (1998-2001) and two terms as FLD administrator (2014-2018), bringing the division into the modern age by activating its social media channels.
My longtime support of professional T&I organizations includes two terms (2008-2012) as vice president of the Colorado Translators Association (now the Colorado Interpreters and Translators Association – CITA), an ATA chapter, as well as numerous other positions in the CITA throughout the years. In addition to my work as a professional translator, personal endeavors related to translation include authoring Maintaining Your Second Language, a book for language professionals, and co-hosting the podcast Speaking of Translation, which ran from 2008 to 2021.
Considering the position of ATA secretary, I recognize the weight of the responsibilities that accompany the role as part of both ATA's Executive Committee and the Board. The secretary's role is to support the Board and the organization's members by quickly and accurately capturing information during the Board's meetings and interactions. My wide-ranging professional experience has included working through and transcribing thousands of pages and audio hours and synthesizing complex information for easy readability, similar to the tasks required of ATA's secretary. This relevant experience, along with my knowledge of ATA as a longtime member, volunteer, and Board member, will help me produce the accurate and useful communications required by ATA.
Throughout my career, I have been dedicated to supporting ATA and hope to receive your vote to continue to do so in the role of secretary. Thank you.