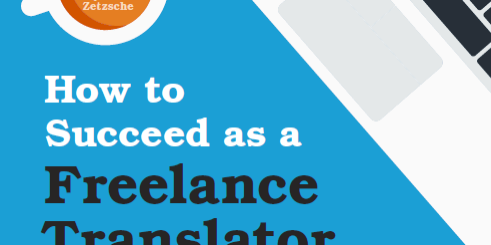 Corinne McKay
The road to a successful translation business is often much harder than it has to be. In this indispensable guide to setting up shop, freelancer Corinne McKay offers lessons learned and shows you how to avoid the most common mistakes — from finding clients to collecting payment. This how-to is great for translators and interpreters just entering the field as well as for old hands who want to make their businesses run better.
Good Business Practices Can Be Learned
Many translation businesses fail because their owners lacked basic business skills, and in an increasingly open and competitive market, there is little room for figuring it out as you go along. How to Succeed as a Freelance Translator identifies the steps to run your business successfully. Topics include:
Working for Translation Agencies
Working for Direct Clients
The Basics of a Translation Résumé
Setting Up Your Office
Maximizing Your Productivity
Translation Memory Software
Project Management
Setting Your Translation Rates
Finding Your First Clients
Contracts or Work for Hire Agreements
Standard Payment Terms and Methods
Becoming an Expert
Ten Ways to Please a Translation Client
When Things Don't Go As Planned
ATTENTION: Due to concerns over the coronavirus pandemic and related government directives, ATA has temporarily stopped processing publication orders. Thank you for your continued support and understanding during this time.