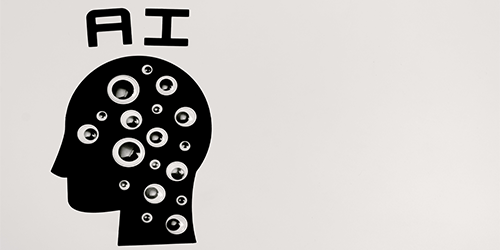 The following statement on artificial intelligence was drafted by ATA's Strategy Committee and reviewed and approved by ATA's Board of Directors.  ATA believes it is important for everyone involved in language services to understand the potential and pitfalls of artificial intelligence, as well as the transformative impact it is having on the T&I professions.  The Association encourages its members to share this information and stay informed of the latest developments in the industry.
---
Among its many roles, the American Translators Association (ATA) actively follows technological developments affecting language services and provides training to help translators and interpreters leverage them. The current generation of artificial intelligence (AI), based on large language models, is one such development currently disrupting many professions, including language services.
Translators and interpreters, however, are a step ahead when it comes to language AI, as they have been responding to the impact of this technology, in the form of neural machine translation (NMT), since 2016, before the advent of ChatGPT and other generative AI tools. As a result, they have developed creative ways to integrate NMT into their toolkits while simultaneously coming to terms with its shortcomings. For instance, translators and interpreters now use NMT-based tools to automate repetitive texts, produce a rough draft for editing, respond to client requests for immediate feedback on content, and speed up the translation process.
Yet, while automated translation has proven helpful—and even welcome—as a tool for certain low-stakes, time-sensitive tasks, it is less so for others. This is especially true for creative endeavors, where human ingenuity is key, in light of the reliance of AI tools on previously produced ideas and information. Language experts are likewise essential to multilingual communications whenever the stakes are high, helping non-specialists determine how and when to deploy technology. For example, the stakes are clearly high for a patient with limited language proficiency facing a critical medical decision where a trained medical interpreter, rather than technology, helps ensure better outcomes. On the other hand, the stakes are much lower for the average diner using a translation app to get the gist of menu items before ordering a meal.
As the latest language technology tools gain traction, stakeholders need to be aware of when AI is being used and its limitations. That starts with transparency about AI-generated translations, with appropriate disclaimers about the potential for suboptimal results, such as miscommunication, AI hallucinations, gender bias, inconsistencies across language pairs, and potential disclosure of confidential information. ATA believes that additional safeguards addressing these concerns are warranted and encourages their development and enforcement. A good first step for all interested parties is to ensure that whenever AI tools are being used, expert translators and interpreters—who have the language skills, training, and experience to determine how and when to employ them—are involved in this process. 
As the world's largest professional home of language experts, ATA is a key stakeholder in this process and continues to make its voice heard with respect to technologies affecting language services. The Association will continue to advocate for sensible safeguards for human translators and interpreters. It will continue to train and advise its members on the potential and pitfalls of this shifting landscape through professional development opportunities designed to educate and enhance skills. Most importantly, ATA will continue to pursue its mission of promoting the value of translators and interpreters as the essential component in all multilingual processes.
Moving forward, the Association will explore other aspects of AI-based tools and how the profession is adapting to them, with the goal of providing insights, ideas, and solutions. ATA encourages everyone interested in this subject to check the Association's website regularly for updates.
Help Shape the Future of the T&I Professions, Become an ATA Member
To support ATA's mission of advocating on behalf of the profession and the important work of the all-volunteer ATA committees, including the 
Strategy Committee
, become an ATA member today.