Newsbriefs: December 16, 2021
The ATA Podcast: AFTI
Everyone loves a backstory. And the American Foundation for Translation and Interpretation—or AFTI for short—has one that few people know. So stop and listen to Episode 70 of The ATA Podcast as AFTI Board President Geoff Koby sits down with Host Matt Baird to talk about the foundation's beginnings, its current-day focus on student scholarships and T&I awards, and how your donation can make a difference.
Industry News
---
Audit Finds Virginia Agencies have Failed to Provide Proper Language Access to Services
Richmond Times-Dispatch (VA) (12/05/21) Leonor, Mel; Moreno, Sabrina
A newly released report from a state-ordered audit found Virginia agencies have failed to competently provide information to the almost half a million residents who speak little to no English, forcing them to navigate documents and websites that barely meet the basic standards for translation.

More than 66 state agencies and 34 groups serving people with limited English proficiency informed the 224-page audit conducted by the governor's Office of Diversity, Equity and Inclusion and Virginia Commonwealth University's Research Institute for Social Equity.

In surveys, about three in four state agencies said they could not meet the needs of people with limited English proficiency most of the time—affecting the ability to obtain critical services like rent relief and education services for parents. The most commonly stated reasons for this were extensive costs, not enough interpreters on staff, inadequate understanding among employees of language rights, and insufficient access to quality vendors for translation/interpreting services.

Virginia has no oversight body or statewide language access policy to monitor whether agencies are complying with federal law. Instead, the state designates English as the official language and bars mandates that state and local agencies supply non-English materials. The report urges a repeal of this policy.

The report proposes creating a central website and hotline where Virginians with limited English proficiency can find translation and interpreting services.

The recommendations also include adding eight new positions to the governor's Office of Diversity, Equity and Inclusion so that the office can craft guidance for all agencies and serve as a repository for resources. The report also recommends hiring two staff members dedicated to language access for 18 state agencies deemed "top priority."

"The issue of language access is not just suddenly upon us because of the pandemic, but it highlighted through glaring situations that language access is critical," said Virginia State Delegate Kathy Tran, who proposed calling for the audit.

Community groups who serve people relying on language services doubt the audit will fuel any solid action from the legislature and other state leaders. Sarah Ahn, a member of the Language Justice Committee at the Hamkae Center in Virginia, which has fought for equitable language access and social change for Asian Americans and helped advise the state report, said without any changes, the translating and interpreting burden would remain with community organizations.

"If our own state isn't going to do it for us, I guess we have to," Ahn said.
EU Interpreter Said Greece Expelled Him to Turkey in Migrant Roundup
The New York Times (NY) (12/01/21) Stevis-Gridneff, Matina
A European Union interpreter said that in September, Greek border guards mistook him for an asylum seeker, assaulted him, and then forced him across the border into Turkey alongside dozens of migrants.
The interpreter's allegation is particularly problematic for Greek officials because he is a legal European Union resident employed by the EU border agency, Frontex. According to European officials dealing with his case, the interpreter has turned over evidence to the agency to support his claims of abuse.
Surfacing in the wake of an acute border crisis with Belarus over migrants, the case has commanded the attention of senior European leaders. European Commissioner for Migration Ylva Johansson said she called the interpreter to discuss his accusations.
"After direct, in-depth discussion with the person, I was extremely concerned by his account," Johansson said. "In addition to his personal story, his assertion that this was not an isolated case is a serious issue," she added, saying he told her he had witnessed at least 100 migrants who were pushed over the border and sometimes assaulted.
However, a Greek government ministry statement cast doubt on his account, saying initial inquiries suggested "the facts are not as presented."
European officials confirmed that the interpreter has filed a complaint with Frontex. They said the complaint was being treated as credible because of the man's position and the documentation he provided, including audio and video recordings.
The interpreter, who asked not to be identified out of concern for his safety and livelihood, is originally from Afghanistan and has lived for years as a legal resident in Italy. He was employed by Frontex as a member of an EU-funded team of experts deployed to help border guards communicate with asylum seekers.
A Frontex spokesperson said the agency was investigating the report and could not comment further as long as the investigation continues.
Louisville Man Who Scheduled Interpreters for Court Hearings Sentenced in Bribery Case
Louisville Courier-Journal (KY) (12/11/21) Kobin, Billy
A Louisville, Kentucky, man who coordinated the scheduling of interpreters for court hearings has been sentenced to prison for his role in a bribery and kickback scheme.

According to a news release from the U.S. Attorney's Office, Jean-Joseph Saulnerond was sentenced to 30 months in prison and ordered to pay a $10,000 fine and $71,407 in restitution for his "solicitation and receipt of bribes and kickbacks in the course of his service as a public official."

Saulnerond engaged in a "long-running scheme to defraud the Administrative Office of the Courts (AOC) for the Commonwealth of Kentucky and others through his position as their Languages Other than Spanish (LOTS) program coordinator," the news release stated.

"As the LOTS program coordinator, Saulnerond was responsible for scheduling interpreters for court hearings within the Commonwealth of Kentucky and had the authority to award contracts and assign jobs for interpreting services," the release said. "As part of his scheme, Saulnerond solicited and received bribes and kickbacks in exchange for awarding interpreting contacts and assigning jobs to provide interpreting services for the AOC to individual interpreters and a language services company."

Prosecutors said between 2011-2018, Saulnerond received over $70,000 in bribes and kickbacks from contractors.

Kentucky Attorney General Daniel Cameron said public workers "are entrusted by Kentuckians to be good stewards of state resources, and when that trust is violated through bribe and kickback schemes, those individuals must be held accountable for their crimes."
Helping Indigenous Restaurant Workers in the Languages They Speak
The Los Angeles Times (CA) (12/07/21) Tseng, Esther
During the pandemic, Comunidades Indigenas en Liderazgo (CIELO), a Los Angeles based organization advocating for the language rights of Indigenous migrants, found itself tackling the inequities that have long been present in the food and restaurant industries.

In Los Angeles, as many as 40% of all restaurant employees are undocumented. Many of these migrant workers are Indigenous, primarily speaking an Indigenous language local to their village in Mexico or Guatemala. Sometimes such workers are not fluent in Spanish, presenting barriers to communication with their co-workers and superiors as well as the ability to advocate for their rights.

"There's an assumption that we're all Latinx, and people don't take into account the diversity of our languages," said Odilia Romero, co-founder and executive director of CIELO.

Before the pandemic, Romera said CIELO was most active in dispatching interpreters to hospitals, police stations, courthouses, and the border so that members of the Indigenous communities could get services and representation. Since the pandemic started, however, CIELO has expanded, evolving into a resource for not only pandemic-related but basic needs, such as cash assistance, food, and other supplies.

Through CIELO'S grant-funded Undocu-Indigenous Fund, cash payments of $500—frequently used to help pay rent—have been provided directly to households. Janet Martinez, director of programs for CIELO, and Romero's daughter, said 44% of those who have received aid from the organization are food and restaurant workers. During the pandemic, CIELO has given out more than $2.2 million in cash and $1.8 million in grocery cards, which is helping workers who are dealing with food insecurity.

In addition, CIELO has provided personal protective equipment and set up weekly clinics for the community to receive COVID vaccinations, aided by interpreters who speak their languages. These clinics have doubled as food bank pickup sites, where families can take home a box full of groceries for the week.

Educational resources such as videos detailing safe COVID practices in their languages have been instrumental in helping workers navigate the pandemic. CIELO also helps Indigenous locals submit applications for government services, an experience that Romero said is often frustrating.

With so many food workers in Los Angeles struggling with food and housing, as well as bureaucratic and technological literacy, CIELO's 13-person staff faces enormous challenges. But Romero said it's important to recognize everyone integral to the food chain and responsible for putting meals on the table.

"I guarantee there are one or two, if not a whole kitchen, of Oaxacans in most restaurants in Los Angeles. And if the chefs are listening, somebody is definitely speaking an Indigenous language, whether it's from Guatemala or from Mexico, but they are there," Romero said. "The Indigenous peoples have always been putting food on our table."
French Dictionary Sparks Anger over Addition of Non-Binary Pronoun
CNN (NY) (11/18/21) Xu, Xiaofei; Ruleman, Meredith
The decision by a major French dictionary to include a gender-inclusive pronoun in its online edition has triggered strong opposition from lawmakers and defenders of the nation's language.

The Editorial Committee of Le Petit Robert decided to add the entry "iel"—a gender-neutral merging of the masculine "il" (he) and the feminine "elle" (she)—into the online version in October. The dictionary entry reads: "a third person subject pronoun in the singular and plural used to evoke a person of any gender."

Together with its plural and feminine form, referred to collectively as "iel, ielle, iels, and ielles," the new entry sparked angry comments from some French politicians.

"Le Petit Robert, a dictionary that we thought was a reference, has just integrated on its site the words 'iel, ielle, iels, and ielles,'" said French lawmaker François Jolivet. "Its authors are therefore militants of a cause that has nothing to do with France," he said.

His anger resonated among other French lawmakers, including Education Minister Jean-Michel Blanquer. "Inclusive writing is not the future of the French language," Blanquer said. "Hence, even though our students are consolidating their fundamental knowledge, they cannot have this as a reference."

Gabriel Attal, a spokesperson for the French government, reiterated the government's position "not to use inclusive writing in all official documents and administrative documents."

Charles Bimbenet, general director of Le Robert editions, responded with a statement saying that the dictionary is simply trying to reflect recent changes in the French language. Bimbenet acknowledged that the general use of "iel" is still low and that the entry in the dictionary flags the word as "rare." But Bimbenet added that the dictionary's Editorial Committee thought it would be useful to include the entry and clarify its meanings for people so that they can decide if they want to use it or reject it.

"Le Robert's mission is to observe the evolution of a diverse French language as it evolves and to report on it. Defining the words that speak of the world is to help understand it better," Bimbenet said. He added that most of the reactions have been positive.
ATA News
---
Real Members Talk Real Benefits
From discounts on translation member tools and software to a listing in ATA's
Language Services Directory
to support in member communities, ATA offers you the benefits and services that can keep you competitive in an international market. So, how do members use their ATA benefits?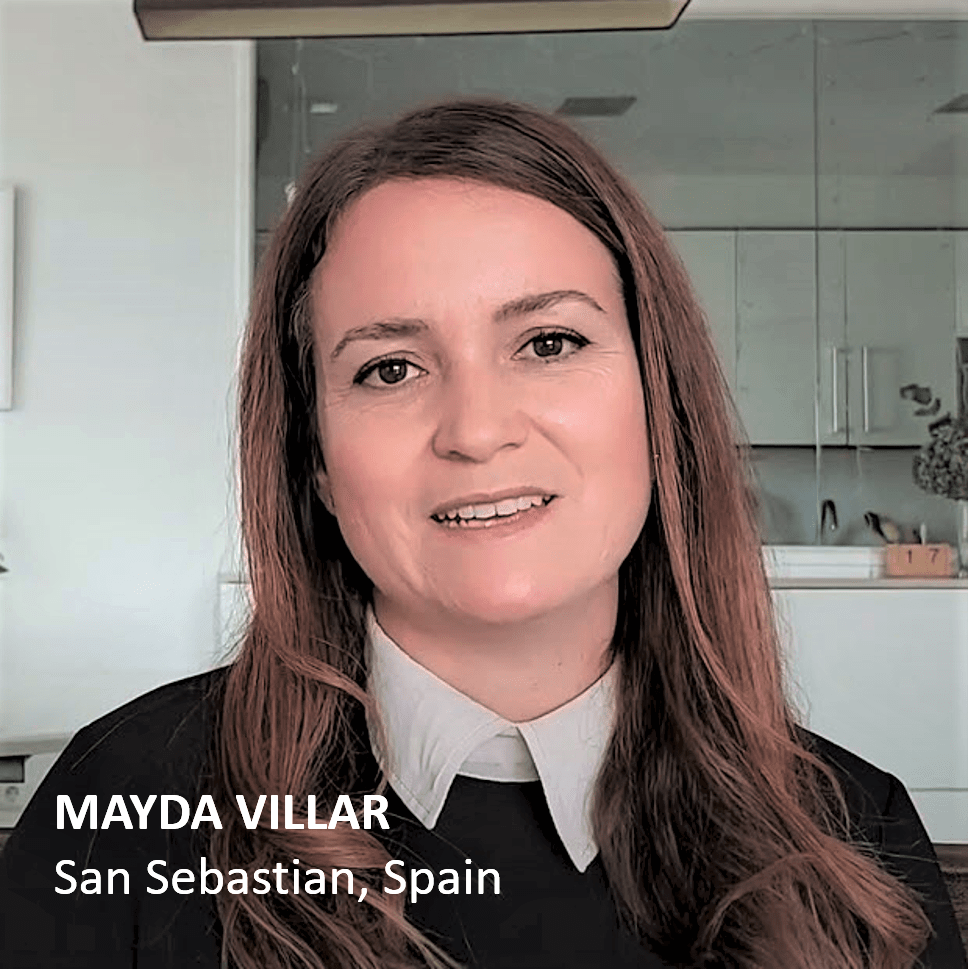 Connecting to Colleagues and Community
"The biggest benefit of being a member of ATA is having the support of a huge community of professionals that is helping me grow in my career."
Mayda Villar, San Sebastian, Spain
Watch Video
---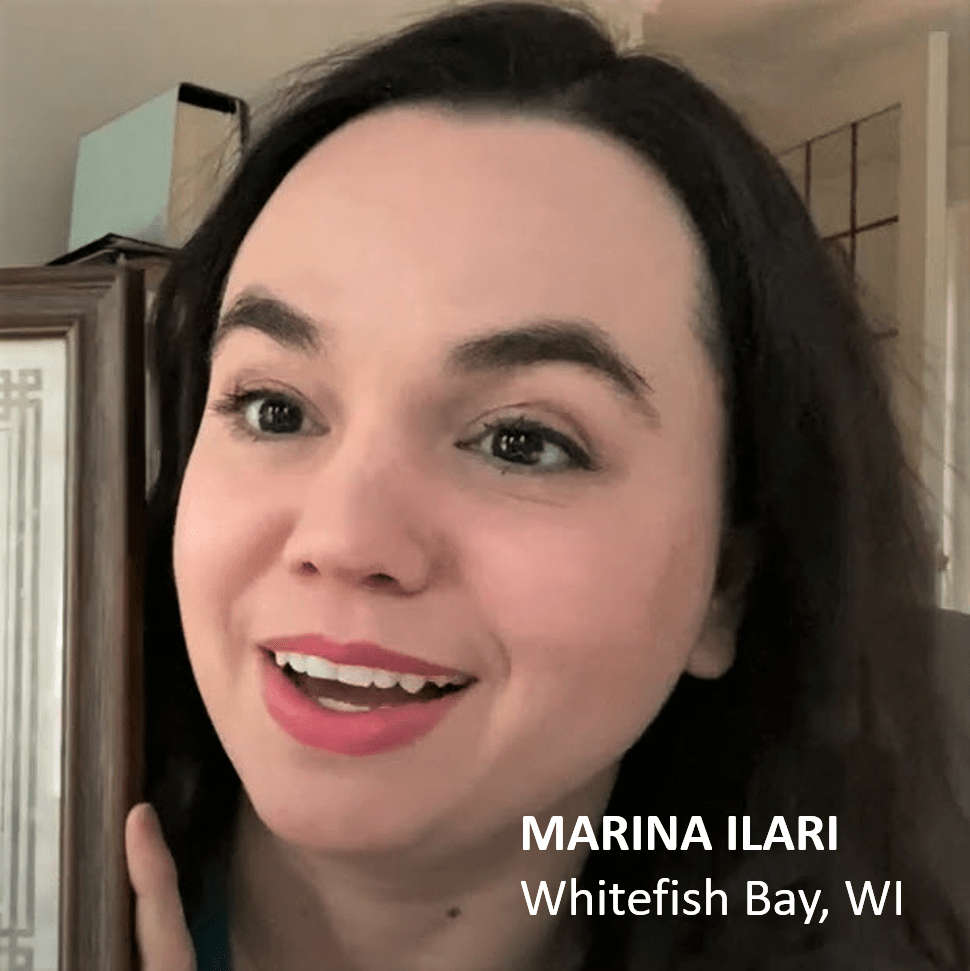 Advancing Career and Business
"I am so proud of this. Getting ATA-certified is one of the highlights of my career. It can really help advance your career as a translator."
Marina Ilari, Whitefish Bay, Wisconsin
Watch Video
---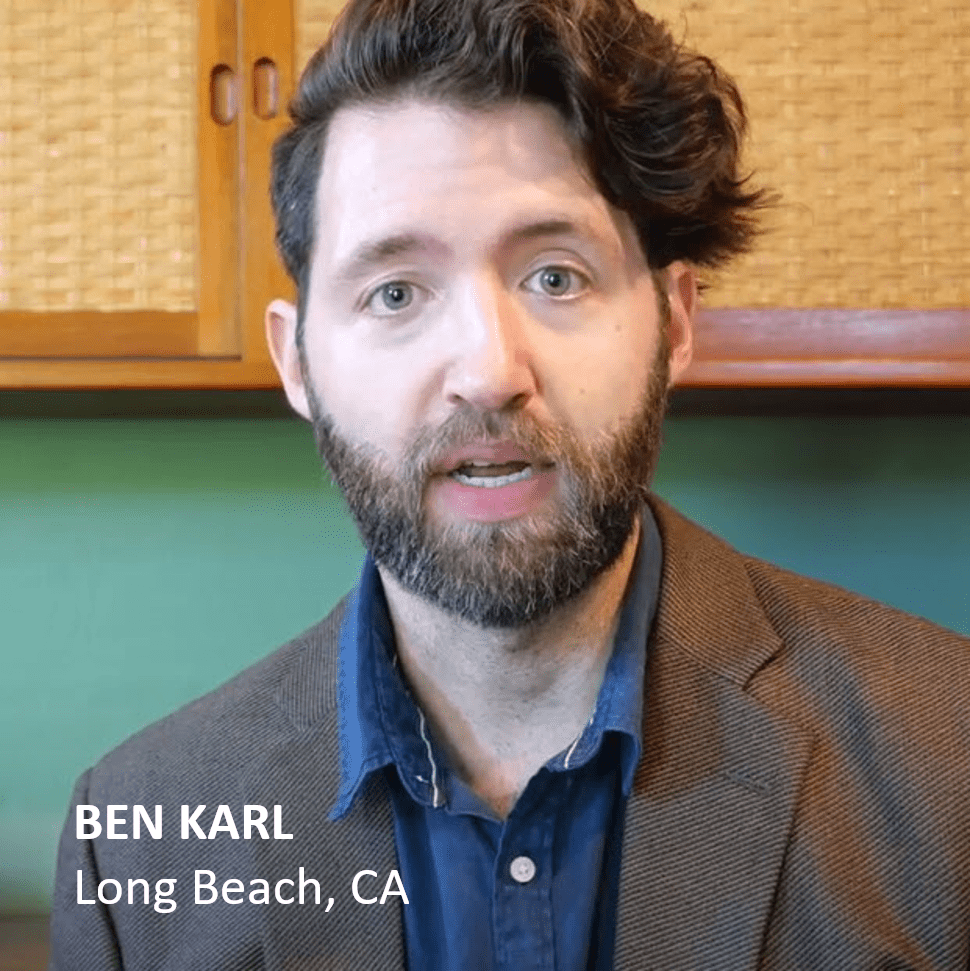 Growing Client Reach
"I have made dozens of very productive connections through ATA that I can attribute literally thousands of dollars to since I joined five years ago. If I did it all over again, I just would have joined sooner."
Ben Karl, Long Beach, California
Watch Video
---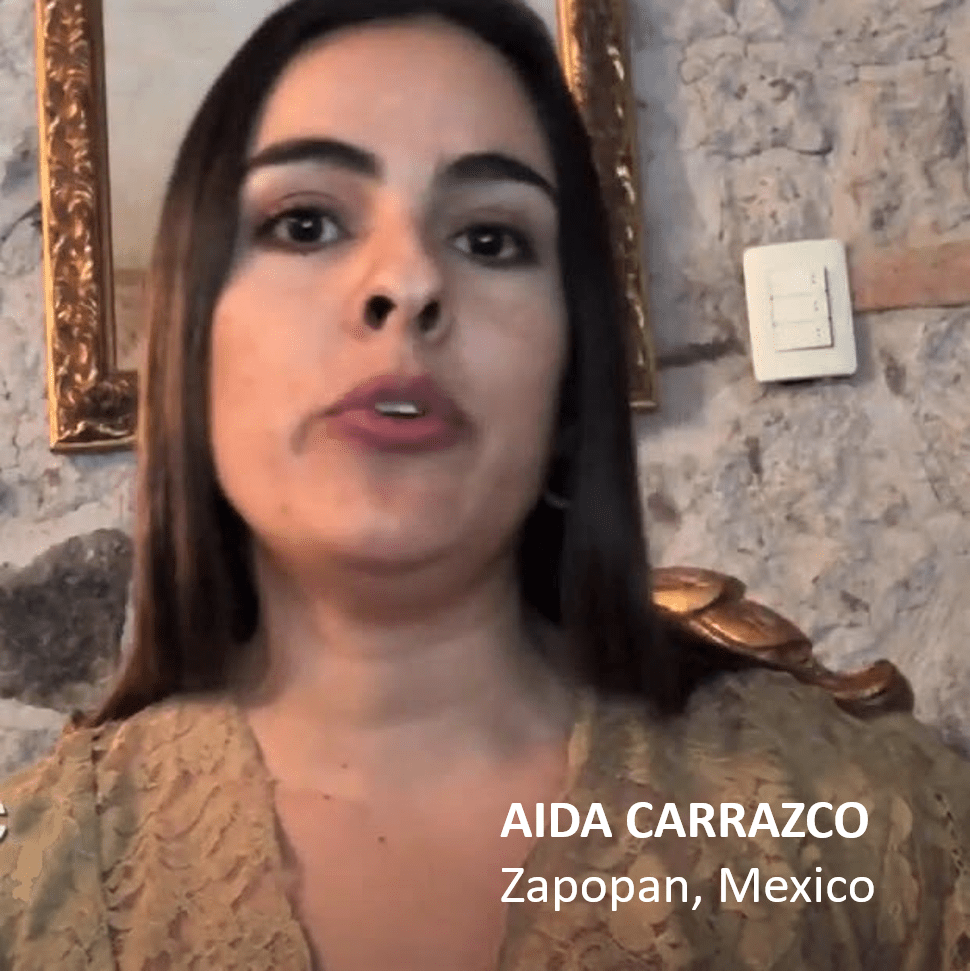 Learning the T&I Business
"I know how to set my rates and how to sell my services and who to go to when I need advice."
Aida Carrazco, Zapopan, Mexico
Watch Video
---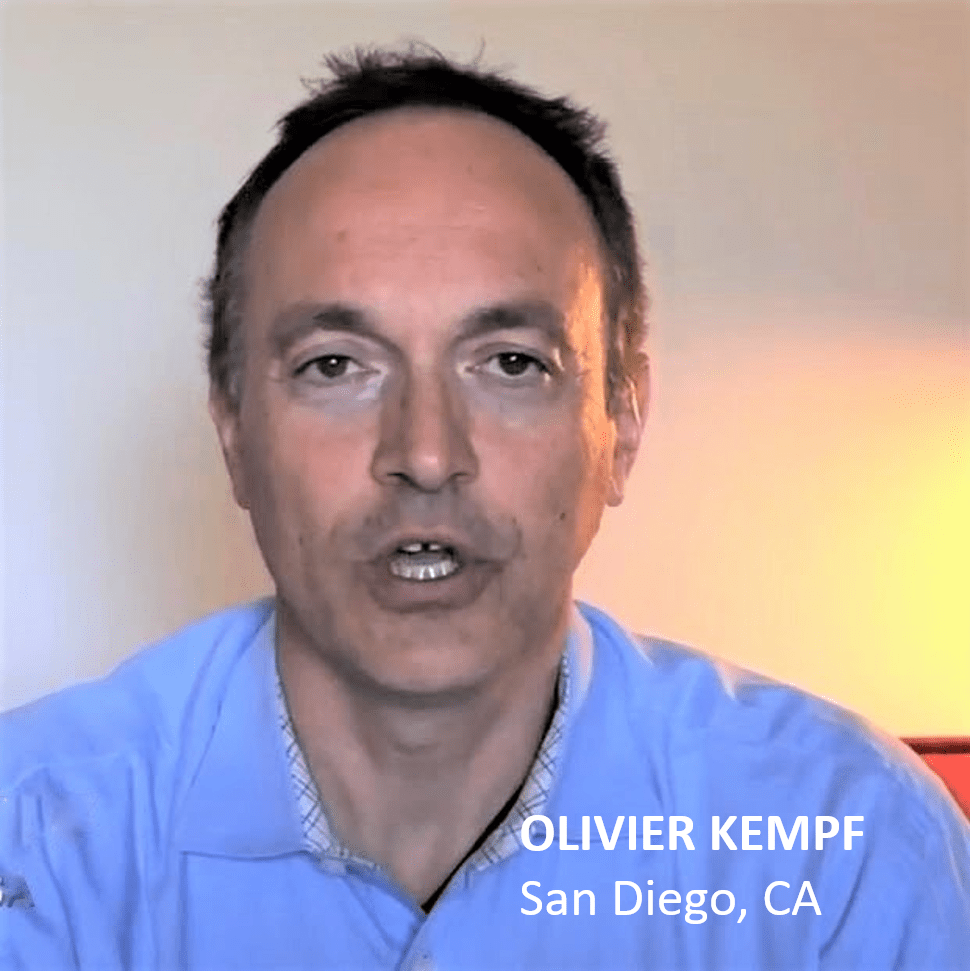 Saving with Members-Only Opportunities
"You definitely save hundreds, if not thousands, of dollars in advertising because just being in the Directory is just the best advertisement you can ever have."
Olivier Kempf, San Diego, California
Watch Video
---
Now is the Time to Renew for 2022!
Thank you for your membership and support in 2021. If you have not renewed for 2022, then this is the time to
click here and renew now
!
Tax Deduction Reminder
If you plan to include payment of your 2022 membership dues on your 2021 tax return, you must renew by December 31. Please consult your accountant for tax advice.
Already Renewed?
Now's the time to download your membership card! Just log in to the Member Center area of the ATA website and click the
View/Print Your Membership Card
link. And, thank you for renewing.
Take Advantage of ATA Division Membership
Your ATA dues include membership in any or all of ATA's 22 Divisions. So why not take a minute to increase the value of your membership. Join an ATA Division and get connected! It's easy to do by logging into the
Member Center
on ATA's website and clicking on the link for
Divisions
.
What's an ATA Division? It's a community within the Association that connects members with the same professional interests and challenges. The result is the best in practical networking, shared information, and opportunities to gain new clients.
New Year, New Webinar
ATA professional development scheduling is in full swing for 2022, with plans for workshops and webinars covering both translation and interpreting in business, law, medicine, and in-demand specialties. Take a look at what's up first for January!
Business Entity Planning for Freelance Translators & Interpreters
Presenters:
Michael J. Amato, Patricia L. Keller
Date:
January 11, 2022
Time:
12:00 noon U.S. ET
Duration:
60 minutes
Language:
English
Level:
All
CE Point(s):
1 ATA-approved
Whether you're just starting out or have worked in T&I for a while, you should know that there's more than one way to structure your business. Each has advantages and disadvantages that merit careful consideration.
Join this webinar to learn the five main business types, from creation, life span, and liability to income taxes and sale or transfer. The presenters will also cover the all-important independent contractor versus employee status debate.
For language services providers who are based in the U.S.
You will learn how to:
Analyze the pros and cons of each type of business entity
Understand the requirements of each for registrations, minutes, etc.
Evaluate the income tax ramifications of each
Take funds out of the business for payroll, distributions, and withdrawals
Register now!
ATA Member $45
|
Non-Member $60
Schedule your online learning!
Register now and watch this webinar on demand at your convenience! The link to the recording will automatically be added to the ATA Education section in your member record following the live event. Click
here
to learn how to watch purchased ATA webinars on demand!
ATA Virtual Brainstorm Networking Session
Find solutions! Make connections! Join your colleagues for this fun, fast-paced hour of solving common business challenges in small teams. Attend this virtual event on January 12 at 8:00 p.m. ET to meet new people, learn new skills, and expand your support network, while sharing your own experiences. Don't miss it!
Registration is free and open to both ATA members and non-members alike.
ATA Board Meeting Summary: October 30-31, 2021
The ATA Board of Directors met October 30-31 in Minneapolis, Minnesota. A summary of the meeting's actions, discussions, and ongoing committee work is online in the Members Only area of the ATA website. Board Meeting Summaries are a great way to keep up with ATA news and activities—from the latest financial reports to plans for the Annual Conference to committee projects and activities.
Read the latest ATA Board Meeting Summary now!
The next ATA Board of Directors meeting will be held February 5-6, 2022 in Los Angeles, California, at the Westin Bonaventure Hotel. All ATA members are invited to attend.
Back to Business Basics Webinar: Client Testimonials
Sometimes it's the simple things that trip you up or hold you back in business. That's the point behind ATA's Back to Business Basics webinars—a series of 45-minute webinars offering practical advice on common translation and interpreting business problems.
Next Back to Business Basics Webinar
Translator and Interpreter Branding Through Storytelling:
Optimizing Client Testimonials
Presenter:
Mireya Pérez
Date:
January 13, 2022
Time:
12 noon U.S. ET
Duration:
45 minutes
Language:
English
Level:
Beginner, Intermediate
CE Points
: None
Brand storytelling is all around us. We're inundated with words, images, ideas, facts, and opinions that create stories about businesses, products, and people. When done strategically and with a target audience in mind, storytelling can be a powerful tool to connect with clients. Learn how in this webinar about making the most of testimonials.
You will learn how to:
Recognize and understand brand storytelling
Identify ways client testimonials can support your brand
Ask for customer testimonials
Turn client reviews into brand storytelling
Register now!
Free to ATA members, but you must sign up by 10:00 a.m. ET on January 13.
ATA62 Survey Winner
Congratulations to Marialba Baez, winner of a free registration to ATA's 63rd Annual Conference in Los Angeles, California (October 12-15, 2022)! Marialba's name was randomly selected from those attendees who completed this year's overall conference survey. Surveys received by December 1 were automatically entered into the drawing for a free registration.
Remember, Session Recordings Are Available on the Conference Portal
If you attended the conference, be sure to go back to the virtual portal and listen to any of the sessions you missed or replay those that you'd like to hear again. The recordings will be available through the portal for six months.
Watch the ATA62 Wrap-Up
If you didn't make it to the Closing Session on Saturday, then you missed the ATA62 video recap. Here it is again! Relive the moments or see what you missed at ATA62.
Click to watch!
Photos, Photos, Photos!
Click for the
ATA62 Closing Session Photos
, check out this
slideshow of attendee photos
, or take a look at this
collection of attendee photos on Instagram
!
Make Plans for Los Angeles in 2022!
It's not too soon to start making plans for
ATA's 63rd Annual Conference
next year. Mark your calendar, save the dates—October 12-15 at the Westin Bonaventure Hotel. We'll see you there!
In the November/December Issue of The ATA Chronicle
Member Opinion: Promoting Inclusion in Translation and Interpreting
The translation and interpreting industry, like all industries, is not immune to bias based on the deep-seated, preconceived ideas we all carry, many subconsciously. The tense social climate we're living in today forces us to reassess how inclusive our industry really is and what we can do to change.
(Cathy-Eitel Nzume)
Getting the Most from Your ATA Language Services Directory Profile
To enable potential clients to make the most effective use of the
Language Services Directory
, ATA members should strive to keep their profiles up to date. Members should also take advantage of all the directory options that allow an individual to highlight their services.
(Eve Lindemuth Bodeux)
LinkedIn Groups: How They Can Help You Meet the Right Clients
LinkedIn Groups are often overlooked, but they can truly be a gold mine for freelancers for growing their networks and conducting market research. If you really want to meet your clients where they are, making a plan to join and engage in LinkedIn Groups is an excellent way to add to your LinkedIn marketing strategy and get in front of the right people.
(Madalena Sánchez Zampaulo)
Cognitive Debriefing: A Challenging but Rewarding Project
What is cognitive debriefing and does this area have potential for translators? What skills are required to take advantage of this market niche? A translator shares his experiences working on cognitive debriefing projects, both as a recruiter and interviewer, including tips for success.
(Pham Hoa Hiep)Access to
The ATA Chronicle's searchable archives
is available online! And don't forget to check out the latest issue of the
Chronicle Online.
December 16, 2021
---
What's your take on being asked to submit a test translation?
---
Previous Poll Results
On average, how often do you send hand-written business communications? 4% = Frequently
8% = Occasionally
15% = Rarely
73% = Never
---
In This Issue
The ATA Podcast
Real Members, Real Benefits
Division Membership
New Year, New Webinar
Brainstorm Networking
Board Mtg Summary
B2BB: Client Testimonials
ATA62 Survey Winner
The ATA Chronicle
---
ATA Members Only








Free ATA Webinar!
Copyediting for Translators—Making Serious Writing Sing
Click to watch!
---
Back to Business Basics
Branding Through Storytelling
Jan 13 @ 12 noon ET
Free to members!
Registration open.
---
ATA Webinars
Business Entity Planning for U.S. Freelancers
January 11 @ 12 noon ET
Registration open

Working with Terminology in memoQ
Jan 19 @ 12 noon ET
Registration opening soon
---
Calendar of Events
Brainstorm Networking Session
Jan 12, 2022
Virtual
Learn more!

ATA Member Orientation
Jan 20, 2022
Virtual
Registration opening soon

JNCL-NCLIS Language Advocacy Days
Language at the Intersection
Feb 2-4, 2022
Virtual
Learn more!

ATA Board of Directors Meeting
Feb 5-6, 2022
Los Angeles, California

FIT World Congress
Jun 1-3, 2022
Varadero, Cuba
Learn more!

ATA63 Annual Conference
Oct 12-15, 2022
Los Angeles, California
Preview!
---
New Post! Click to read "How to Get Approved for a Mortgage as a Self-Employed Person"
---
Continuing education anywhere, anytime!
---
The ATA Chronicle November/December 2021