Newsbriefs: January 17, 2023
ATA 64th Annual Conference: Call for Speakers
The American Translators Association is now accepting presentation proposals for ATA's 64
th
Annual Conference in Miami, Florida (October 25-28).
Contribute to the Profession and Gain Recognition as an Industry Leader
The ATA Annual Conference attracts approximately 1,500 attendees, bringing together translators, interpreters, educators, project managers, and company owners. Making a presentation to such a diverse audience is an excellent way to build your reputation and résumé, widen your networking circle, and position yourself as an expert in your field!
Submission Is Open to Everyone
Speakers come from all over the world and volunteer to share their experience and expertise with all attendees. They are working translators and interpreters, many of whom are also educators, attorneys, physicians, CEOs, and managers. You do not have to be an ATA member to submit a proposal.
Click here to submit a presentation proposal.
Proposals must be received by March 1, 2023.Start Here!
If you've never written a proposal to present at an ATA Annual Conference, then this is the place to start! Watch
How to Submit a Successful ATA Annual Conference Proposal
to learn more about developing and submitting a presentation proposal for this event. Free!
New for ATA64
MicroTalks
Engaging and dynamic talks in a 15-minute format, addressing various topics of interest for translators, interpreters, and language services providers.
30- or 60-Minute Presentations
Regular conference sessions can now be presented in a 30- or 60-minute format.
New Session Topics
Choose from an updated list of conference topics: from conference interpreting to diversity, equity, and inclusion in T&I, localization, educational translation and interpreting, the business of translation and interpreting—and more!
Professional Forums
An interactive opportunity for translators and interpreters working in a specific language combination or field of expertise to discuss important issues in a collaborative setting (60-minute forums).
Committee Forums
An opportunity to learn about various activities, initiatives, and resources developed by ATA committees, meet committee members, and potentially offer your time and talents as a volunteer (15-minute forums).
Book Your Room Today
A limited number of rooms at the Hyatt Regency Miami have been reserved at a discount for attendees. ATA rates are available until September 29, 2023, or as space allows.
Located by Brickell, one of the trendiest neighborhoods in Miami, the Hyatt is steps from the Miami Riverwalk, Bayfront Park, the Brickell City Centre, and Bayside Market Place. Hotel guests receive complimentary in-room wireless internet and 24-hour access to fully-equipped StayFit™ gym.
Learn more and book now!
Industry News
---
UNESCO Highlights Importance of Indigenous Languages in 10-Year Plan
CBC (12/23/22) Pressman, Natalie
The United Nations Educational, Scientific and Cultural Organization (UNESCO) has declared 2022-2032 a decade of Indigenous languages and detailed its global 10-year action plan to preserve and grow Indigenous languages internationally.

In the action plan, UNESCO said that the freedom to use a chosen language "is essential for human dignity." The plan also states that "an urgent need exists to protect, revitalize, and promote Indigenous languages around the world." According to UNESCO, at least 40% of the world's languages are threatened with extinction.

UNESCO described the first five years of the plan as a "scale up" period. This period would involve engaging members of the United Nations and relevant community groups to "mobilize financial resources" and establish projects and partnerships with the goal of preserving Indigenous languages.

Du Toit, chief of the Universal Access to Information Section of UNESCO's Communication and Information Sector, said this initial phase would serve to create a framework for action. "We need to make sure the necessary mechanisms are in place that will sustain this 10-year plan."

UNESCO will conduct a mid-term review in 2027. This will be followed by two years of strategizing how best to continue promoting Indigenous languages beyond 2032. A final year will be dedicated to integration, with the goal of increasing access to services, education, and recreation in Indigenous languages.
Proposed Legislation Would Create a New Resource for Families of Deaf Children in Michigan
MLive.com (MI) (12/19/22) Burr, Alyssa
Michigan Governor Gretchen Whitmer is expected to receive legislation designed to improve the language skills of deaf or hard-of-hearing children before they enter school.

Under House Bill 577, the Michigan Department of Education (MDE) would be directed to create a resource for parents and educators to use in evaluating and assisting deaf or hard-of-hearing children five years old or younger in language acquisition. Representative Ben Frederick, the bill's sponsor, proposed the measure following failed attempts to pass a similar proposal by former state Representative Kathy Crawford in a previous term.

The resource specified in the bill would monitor and track the child's expressive and receptive language acquisition and developmental stages toward English literacy. If the bill passes, this resource would be required to be created by August 31, 2025. It would cover criteria such as age-appropriate language developmental milestones; content administration of language assessment for deaf or hard-of-hearing children who use American Sign Language (ASL), English, or both; and current MDE guidelines to evaluate the development of children with disabilities under federal law and state standards in English language arts. Moreover, the measure would specify that the parent of a deaf child is entitled to choose the form of communication for their child's language acquisition and developmental milestones.

The MDE would have to partner with intermediate school districts, public school academies, and the Michigan School of the Deaf when adopting any existing tools and affiliated criteria that would assess the language and literacy development of deaf or hard-of-hearing children. The intermediate school district would then provide local schools and the Michigan School of the Deaf the necessary tools.

At a House Families, Children, and Seniors Committee hearing in March, Frederick said training in ASL at an early age, plus support from parents and educators, would help guarantee the best outcomes for hearing-impaired children. "I do think open communication about these options is fairer to a parent at the outset, and ensuring districts have the capacity across the state will only help these early assessments in ensuring that needed supports are present," he said.
FEMA Fires Group for Nonsensical Alaska Native Translations
ABC News (01/13/23) Thiessen, Mark
U.S. government officials said documents aimed at helping Alaska Natives along the state's western coast apply for aid following damage from Typhoon Merbok last September featured nonsensical phrases instead of useful instructions.

Residents who opened Federal Emergency Management Agency (FEMA) paperwork expecting to find instructions on how to file for aid in Alaska Native languages like Yup'ik or Inupiaq were instead reading bizarre phrases.

"Tomorrow he will go hunting very early, and will (bring) nothing," read one passage. "Your husband is a polar bear, skinny," another said. Yet another was written entirely in Inuktitut, an Indigenous language spoken in northern Canada, far from Alaska.

FEMA fired the California company hired to translate the documents once the errors became known. The agency immediately took responsibility for the errors and corrected them. No one was denied aid because of the errors.

Tara Sweeney, an Inupiaq who served as an assistant secretary of Indian Affairs in the U.S. Interior Department during the Trump administration, has called for a congressional oversight hearing into the incident. "These government contracting translators have certainly taken advantage of the system, and they have had a profound impact, in my opinion, on vulnerable communities," Sweeney said.

Gary Holton, a University of Hawaii at Manoa linguistics professor and a former director of the Alaska Native Language Center at the University of Alaska Fairbanks, said it appeared the words and phrases used in the translated documents were taken from Nikolai Vakhtin's 2011 edition of Yup'ik Eskimo Texts from the 1940s. The book is the written record of field notes collected on Russia's Chukotka Peninsula across the Bering Strait from Alaska in the 1940s by Ekaterina Rubtsova, who interviewed residents about their daily life and culture for a historical account. The works were later translated and made available on the Alaska Native Language Center's website.

Holton, who has about three decades experience in Alaska Native language documentation and revitalization, searched the Center's online archive and found "hit after hit" of words pulled directly from the Russian work and randomly placed into FEMA documents.

"They clearly just grabbed the words from the document and then just put them in some random order and gave something that looked like Yup'ik but made no sense," he said, calling the final product a "word salad."

Holton said it was offensive that an outside company appropriated the words that people 80 years ago used to memorialize their lives. "These are people's grandparents and great-grandparents who are knowledge-keepers, are elders, and their words which they put down, expecting people to learn from, expecting people to appreciate, have just been bastardized."
Is Iceland's Language a Norse Code, or Legacy of Celtic Settlers?
The Guardian (01/04/23) Carrell, Severin
According to folklore, a Gaelic-speaking warrior queen called Aud was among Iceland's earliest settlers. Her story is central to an emerging theory that Scottish and Irish Celts played a far bigger role in Iceland's history than realized.

Keltar, a new book by Thorvaldur Fridriksson, an Icelandic archaeologist and journalist, argues that Gaelic-speaking Celtic settlers from Ireland and western Scotland had a profound impact on the Icelandic language, landscape, and early literature.

Aud had been queen of Viking Dublin in the ninth century before taking her family, and Scottish and Irish crewmen, on the voyage to Iceland. Fridriksson believes that through settlers such as Aud, Gaelic language and culture became an integral part of Iceland's early history.

Fridriksson has compiled a list of common Icelandic words and, with other academics, identified Icelandic landmarks he believes have Gaelic roots. He argues that Iceland's skaldic poetry, edda poetic traditions, and the sagas upon which Iceland's history is based were heavily influenced by Gaelic culture and immigrants.

"Every Icelander who has been living for a long time in another Scandinavian country—who has learned to speak Norwegian, Danish, or Swedish very well—comes back home to Iceland and hears words in Icelandic never spoken in these languages," Fridriksson said. "I started to look at these words and found them in Gaelic dictionaries. So, I began to look at placenames and found that many Icelandic placenames are very hard to explain in a Scandinavian way."

Fridriksson's theory challenges the orthodox view that Iceland is a wholly Viking place, founded 1,100 years ago as part of Viking conquests and expansion along the Atlantic's north-eastern seaboard.

In a recent paper tracing Iceland's Irish links, Gaelic Whispers, Gísli Sigurðsson of the Árni Magnússon Institute in Reykjavik showed that many of Fridriksson's arguments are gaining support. But Sigurðsson said that not all of Fridriksson's claims were substantiated and that more research by linguists, particularly specialists in early Gaelic, was needed.

"It's now well established that the first population in Iceland was much more mixed than previously accepted and, therefore, the question of linguistic influence from the Gaelic needs to be addressed more seriously than scholars have been willing to do hitherto," Sigurðsson said.

Fridriksson hopes his book will prompt debate and academic investigation. "The Gaelic influences in our culture are much deeper and greater than people believed up to now," he said.
The 2022 Banipal Prize for Arabic Translation Issues Joint Award
Publishing Perspectives (NY) (01/12/23) Anderson, Porter
The jurors of the Saif Ghobash Banipal Prize for Arabic Literary Translation announced two winners for 2022. Administered by the U.K.'s Society of Authors, the prize honors the translator(s) of a published translation into English of a "full-length imaginative and creative Arabic work of literary merit."

Robin Moger won for his translation of Slipping, by Egyptian author Mohamed Kheir. In addition, Humphrey Davies was honored posthumously for his translation of The Men Who Swallowed the Sun, by the Egyptian author Hamdi Abu Golayyel. The £3,000 (US $3,649) prize will be divided between Moger and Davies' estate.

Moger is a previous winner of the Banipal Prize, having been honored in 2017 for his translation of The Book of Safety by Yasser Abdel Hafez.

Davies (1947-2021)—a two-time winner of the Banipal Prize—began translating in 1997 and had a career working for non-governmental organizations, including Save the Children in Palestine and the Ford Foundation in Sudan. Davies was the first winner of the award, in 2006, and its fifth winner, in 2010.

In a statement explaining their rational for the dual prize, the jurors said a joint award seemed the best way to honor two "extremely strong" novels that each distinguished themselves in different ways. "The novels represent exciting new directions in Arabic literature, both through their divergences and their surprising synergies, unearthing forgotten, baffling, and painfully absurd histories, broaching the topic of illegal migration, and doing so through narrators who upset, challenge, and force their readers to see the world anew."
ATA News
---
Welcome to ATA!
Whether you've just joined or just renewed, we want to welcome you to the Association for 2023! We're delighted to have you. Click the image below for a short welcome message from ATA President Madalena Sánchez Zampaulo.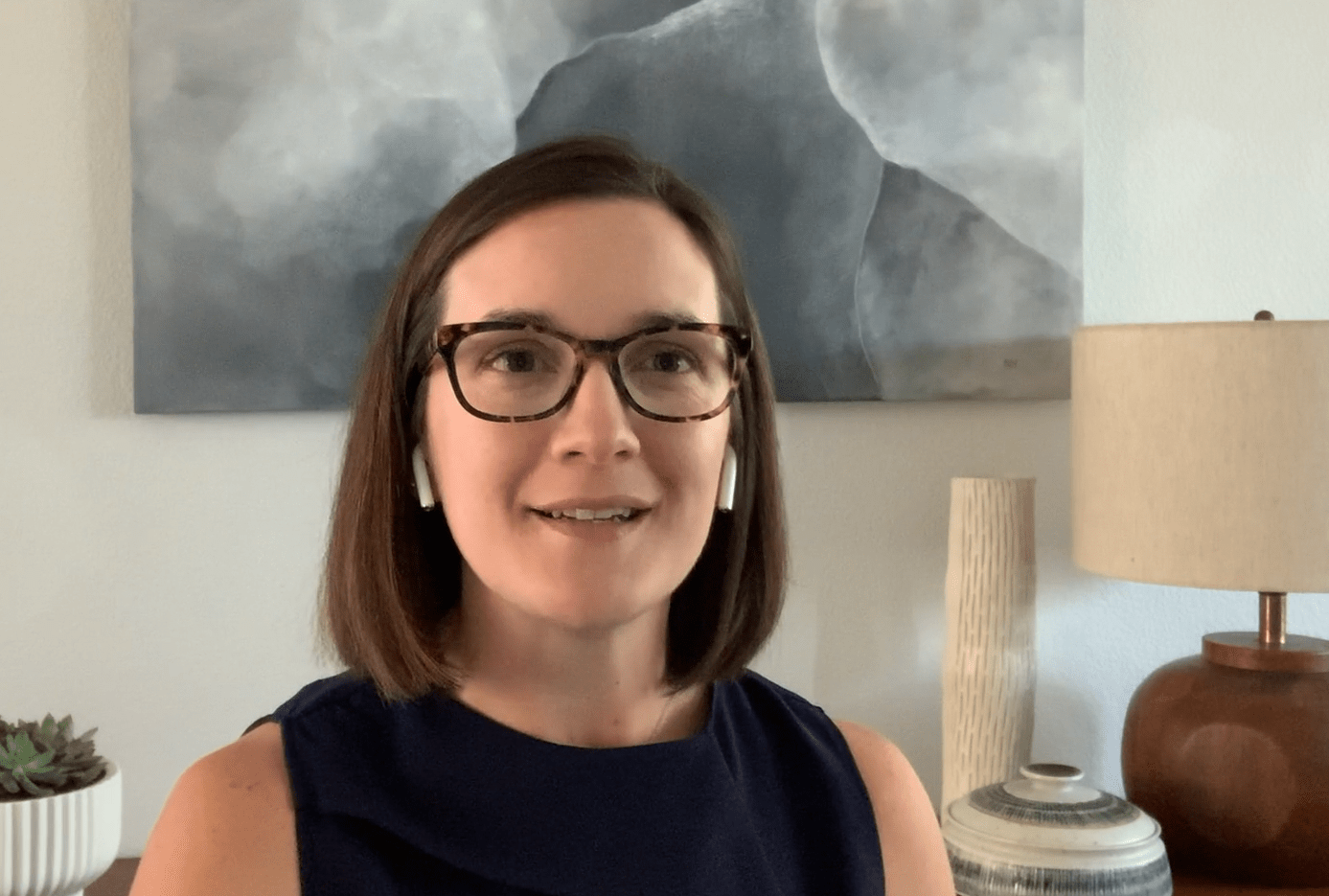 Haven't renewed yet?
First, thank you for your membership and support in 2022. Second, this is the time to
click here and renew now
. We look forward to welcoming you back!
Still waiting for your renewal notice in the mail?
ATA is "going green" and streamlining the renewal process this year, so you only need to look as far as your inbox for a link to our online renewal. Check your inbox for the January 12 message "There's still time to renew your ATA membership for 2023!" or click
here
to renew now!
ATA Elections 2023: Call for Nominations
The 2023 Nominating and Leadership Development Committee is pleased to announce the call for nominations from ATA's membership to fill the positions of president-elect, secretary, and treasurer (each a two-year term), as well as three directors' positions (each a three-year term). Elections will be held at the Annual Meeting of Voting Members during ATA's 64th Annual Conference in Miami, October 25-28, 2023!
The deadline for submission is March 15, 2023.
ATA's success depends on the leadership of its officers and directors. That leadership begins with nominations like yours.
Click here to start.
ATA Mentoring Programs
No matter where you are in your career, the advice and encouragement from working professionals with on-the-job experience is priceless. But finding the right mentor is not always easy. ATA offers mentoring options so you can choose one-on-one support, coaching in small groups, or both!
Mentoring Program
ATA's Mentoring Program offers a unique one-to-one matching service for a limited number of mentees and mentors. Matches are made based on business goals defined by the mentee, but both sides of the partnership benefit from the rewards of collaborating and sharing knowledge.
Members interested in participating must submit an application by March 31. The program runs from May 1 through October 31. Watch the
ATA Mentoring Experience video
or click
here
to learn more.
Mastermind Program
You might hear "mastermind" and automatically think of a master class where a highly experienced instructor shares their knowledge with students. This is not ATA's Mastermind Program!
Instead, think of a small group of 6-7 colleagues—people of approximately the same level of professional experience—working together on designated business issues or learning goals. It's a combination of brainstorm networking, accountability, and everyone's willingness to grow and learn together. Read
What are ATA's Mastermind Groups?
in the
Next Level
blog and watch the
Introducing ATA's Mastermind Program
webinar to learn more and register.
ATA Chapter Merger and Name Change
The Boards of Directors of the Colorado Translators Association (CTA) and the Colorado Association of Professional Interpreters (CAPI) announced the merger of their respective associations under a new name, the
Colorado Interpreters & Translators (CITA)
, effective January 1, 2023.
Since the late 1970s, CTA has existed in various forms to primarily serve translators working with the written word. It was formally reorganized in the early 2000s, becoming a regional Chapter of ATA in 2012.
CAPI was organized in 1996, and for 25+ years has served members providing oral interpreting services in legal, educational, medical, and other settings.
What are ATA Chapters and Affiliates?
ATA Chapters and Affiliates offer translators, interpreters, and language company owners a chance to connect and network at the regional level. They provide educational meetings and symposia as well as information about client needs at the local level. Regional groups like ATA Chapters offer you unique services and benefits you can only get locally. If you haven't taken a look at ATA Chapters and Affiliates, there's no better time to check them out.
Click here to find a group near you!
Learn How to Get the Most Out of Your ATA Membership!
Come get a refresh about all the benefits of your ATA membership on January 25, 2023, at 6:00 p.m.!
ATA is continuously working to add more benefits for our members. In fact, there are so many, even long-time members might not be aware of everything ATA has to offer!
Find out what you've been missing!
During this FREE, fun, and informative session, learn how to access your ATA member benefits and services or just catch up on what's new and get live answers to your questions from ATA's Membership Committee.
Register now to discover your 2023 ATA membership!
Date: January 25, 2023
Time: 6:00 p.m.
Duration: 60 minutes
Registration: Free!
Click here!
Note: Due to the interactive nature of this event, it will not be recorded. There will be additional membership information sessions throughout the year if you can't make this date and time.
Thanks for Taking the ATA Survey and Winner
Thanks to everyone who took ATA's 2022 Membership Survey in December. More than 2,000 members took time to weigh in on what areas of ATA membership are most valuable and what needs are most crucial to them as language professionals. The survey results also allowed us to document ATA's diversity and inclusion.
Survey-takers who completed the survey also had the opportunity to enter a drawing for a free 2023 ATA membership. And the winner is Jennifer Nielsen!
Once again, thanks to all the survey participants. The feedback you provided will be invaluable as ATA works to better serve its members.
January 17, 2023
---
Who handles your business taxes?
---
Previous Poll Results
Did you reach out to your clients thanking them for their business in 2022?
48% = Yes
52% = No, but thanks for the suggestion!
---
In This Issue
ATA64 Call for Proposals
Welcome to ATA!
ATA Elections 2023
ATA Mentoring Programs
Chapter Name Change
Member Benefits Meet-Up
ATA Membership Survey
---
ATA Members Only

Free ATA Webinar!
Accounting and Taxes for Freelance Translators and Interpreters in the U.S.
Click to watch!
---
Renew Your ATA Membership for 2023 Now!
Don't lose the marketing power, continuing education, industry insight, and member discounts you get with your ATA membership.
Click here and renew now
!
---
Back to Business Basics
Reviewing Your Own Performance
Jan 19 @ 12 noon ET
Free to members!
Registration open
---
Calendar of Events
Virtual Language Advocacy Days 2023
JNCL-NCLIS
Feb 8-10, 2023
Registration open
Board of Directors Meeting
Feb 11, 2023
Virtual
ATA 64th Annual Conference
Oct 25-28, 2023
Miami, Florida
Preview now!
---
---
Attention U.S. Military! Join ATA and take 50% off your membership dues!
---
Translator Profile: ATA Past President Ted Wozniak