How to Get Approved for a Mortgage as a Self-Employed Person
Imagine if you could freeze your rent payment forever. Now imagine that it could disappear by the time you retire. That financial advantage is a major reason why people take the plunge to become homeowners. Being a homeowner means that your "rent" will never increase unless you authorize it. Sure, taxes will increase, but never as much as rent tends to. If you're already a homeowner, imagine if you could have lower payments and wipe out some other debt along with it.
Potential retirement supplement
Another advantage to home ownership is that you build equity. Many self-employed people are lacking in retirement funds. Freelancers aren't privy to an employer's matching retirement contributions or pension plans. Becoming a property owner could help offset that. For example, property values tend to outpace the retirement investment funds. In my own case, I bought a home in 2014 before quitting my day job to go full-time freelance. My home value nearly doubled in 7 years (100% increase), whereas the retirement accounts from my former job increased by 20% during the same period. I know many factors are at play, but if you think about it, there are finite inhabitable spaces on earth, which due to climate change will keep decreasing, and the population keeps growing. It only makes sense that real estate values will steadily rise in the long run, which isn't a guarantee for companies' revenues or investment funds.
Now is a good time
If you've been thinking about buying a home (or refinancing yours), the timing is favorable and will be for the short-term as interest rates are expected to stay low through 2022 (Smialek 2021). You'll need to take stock of your current amount of debt because the total of your monthly payments cannot exceed 50% of your monthly income (debt ratio).
Like many other translators, my business experienced its first downturn in 2020. Yet I was able to get approved for a mortgage with three different lenders in the past year.
A large part of it was good record keeping, good credit, and a good co-applicant. But solid help came via excellent advice from our great mortgage broker. To learn more about how to qualify for a mortgage as a self-employed person, I interviewed mortgage loan officer Marcia Schwartzkopf, who graciously provided a lender's perspective:
1. What do self-employed people need to qualify for a mortgage?
A history of 2 years of self-employment proven by 2 years of filed tax returns, although having a history of 5 years or more can help, in case anything could be discretionary.
2. What type of documentation is required for self-employed people to apply?
Whether you have an LLC (Limited Liability Corporation), Corporation, S Corp, Partnership or are a Sole Proprietor, you will need to provide:

2 years of personal tax returns
2 years of business tax returns
Year-to-date Profit and Loss (P&L) statement
3 months of business bank statements
3. Do you consider year-on-year increases like an upward trend? For example, if a business made $50K in 2020 and $60K in 2021, would you consider that they could make $70K in 2022?
We can only use income as per the filed tax returns.  We look for a trend to see income increasing, however a P&L is used for information only – not calculating income.
4. Any tips, tricks, or special rules to know about documenting income?
There are specific rules for calculating income whether it is a sole proprietorship, 1120S corporation, 1120 corporation or a 1065/partnership return.  In most cases, depreciation, business use of the home, and business mileage can be added back to income, while meals and entertainment are deducted from income.
5. How has COVID-19 affected underwriting? Is it more difficult for self-employed people to get a mortgage now? Or are lenders more lenient, for example, if a business was profitable in 2019 but had decreased income in 2020?
Yes, COVID has affected businesses. We see some businesses "closed for a duration," which affects their earnings.  If they were closed, we still have to average income over 12 -24 months.  In addition, we have underwriting "overlays" i.e., business bank statements are now required, whereas prior to COVID we did not need them.
6. How do lenders assess business owners who got PPP or EIDL loans? And how has COVID assistance in general affected how borrowers are assessed?
We cannot treat PPP as income as it is not consistent or continuing.  This would be backed out of our income calculation.
7. What are the main types of mortgage loans, and what are the advantages and disadvantages of each?
Conventional loans: Require a 3%–20% down payment, depending on the loan itself.
FHA (Federal Housing Administration):  Allows 3.5% down and lower credit scores.
VA (Veterans Affairs):  Allows 0% down payment and no mortgage insurance; however, there is a VA funding fee based on the veterans' VA benefit.
USDA (United States Department of Agriculture):  For rural housing, 0% down in specific rural areas, low mortgage insurance, income limit, and strict debt-to-income ratios.
8. Are there limits on the debt ratios that self-employed persons can get approved at?
Most Jumbo loans (amounts over $548,250) will only allow a 43% debt ratio; however, we do have some investors that will go to 50%. On a conforming loan ($548,250 or less) we can go to 50% in some cases. Automated underwriting will determine the "risk" and maximum ratio based on the overall strength of the applicant, i.e., assets, credit score, etc.
9. What are rate locks and how do they work?
Interest rates are locked at the borrower's request. This means your rate is "frozen" and won't fluctuate anymore. Loans can be locked at any time from when you apply to a week prior to closing. It is the loan officer's responsibility to educate the borrower on rates, market movements, etc., However, it is the borrower's decision on when to lock.
10. What tips or tricks do you recommend for a smooth mortgage process for self-employed borrowers?
Self-employed borrowers are easy, as long as all documentation is provided timely.
11. What advice do you have for people to find a mortgage lender?
Make sure you feel comfortable with your loan officer, are aware of their "experience" level, whether they return calls, and that the company they work for has a good reputation and turnaround times. (Schwarzkopf 2021)
Thank you to Marcia for sharing your insights on what self-employed people can expect for the mortgage process!
More tips to ensure a smooth transaction
In a nutshell, have all your documentation ready and easily accessible when you apply. Loan officers often have to work fast so you can make an offer on a home or lock in a low rate, so the quicker you can provide what they need, the better.
Your Profit and Loss statement probably doesn't need to be incredibly detailed. Here's a simple template that has worked for me:
Company Name
Profit & Loss
Beginning date–Ending date
Income:    XXX
Expenses: XXX
Wages paid to self: XXX
Net profit: XXX
[Signature] Today's date
Research lenders, compare rates and fees
Do your homework and decide on 3–4 places to apply, then apply at all of them on the same day. This way your credit score will only be impacted once, and you won't have to explain the additional inquiries to other lenders.
You should receive a Loan Estimate from each place you are approved. This is a standardized form that makes it easy to compare the various rates and fees from different lenders. Ask for updated Loan Estimates as your situation changes so you can make the best-informed decision.
If you apply at more than one place, you should ideally commit to a specific lender before ordering the appraisal—preferably 1 month before close, but up to 15 days if you're a gambler.
Check with your mortgage lender before making any other big purchases
Most people want to get the best place they can afford. This means your debt ratio will probably be at the limit and your savings may be nearly depleted. In other words, if you take on more debt, like buying a new car, or buying anything on credit that you won't pay off right away, it will affect how much house you qualify for.
Another thing to be aware of is to keep your savings intact. So even if you make a big purchase and pay cash, make sure it's not coming out of your funds for the down payment or closing. For example, I wouldn't recommend taking a trip or buying appliances before your home closes, unless you've already accounted for those funds accordingly.
Document the paper trail for any funds you receive
If you receive any checks, sell a large-ticket item, or in general receive funds that aren't from your regularly documented income, make sure you get copies of all checks, receipts, signatures, bills of sale, etc. For example, in order to qualify for a better place, my husband and I decided to sell one of our cars. We both work at home now and really don't need two vehicles. But the buyer we found wanted to pay cash, which is harder to document than an electronic transfer. Cash amounts over $10K are particularly scrutinized as banks and lenders have to do due diligence for money laundering. Make sure you check in with your loan officer to see what documentation is needed for any incoming funds before making the deposit.
Don't change jobs before closing
This almost happened to us: my spouse received a tantalizing job offer with better pay a couple of weeks before the mortgage close date. In order to accept it, he would have to give notice at his current job the week before closing the loan. Well, the mortgage lender will verify employment the week before closing and if it doesn't come back as expected, it could kill your deal. In our case, the job offer was through a staffing agency, so it would have been a "temporary" 6-month contract and then a permanent position. Mortgage lenders can't count "temporary" income, so if he had accepted that job offer (even though it was higher pay and in the same line of work), we would have lost the house.
As for freelancers, changing clients is fine as long as you stay in business and continue to pay yourself. Unless you close your business, or business revenue drops drastically that year as shown on the P&L, picking up or dropping a big client shouldn't rock the boat. However, changing jobs or lines of work is something to keep in mind should you apply with a salaried co-applicant.
Recommendations to get started
Try applying with 1–2 mortgage brokers and 1–2 credit unions. The advantage of brokers is since they work with several different financial institutions, they can assess your situation against several banks' sets of criteria to help you find an optimal fit.
The advantage of credit unions is that your money will stay local instead of your loan being sold on Wall Street and transferred to a (potentially unscrupulous) bank. Although community banks and credit unions usually have more conservative approval guidelines, you will know where your money is and get more personalized service and help throughout the life of the loan.
After applying, see who can provide creative solutions and address different scenarios. For example, it might make sense to use part of your down payment to pay off or pay down another loan. Your loan officer should be willing and able to help you figure out if that would make sense for you, and if so, which loan(s) to pay off or refinance. Some will just "go by the book" so it's worth talking to a few to see who can "think outside the box."
References:
Schwarzkopf, Marcia, interview by Sarah Symons Glegorio. 2021. Mortgage Loan Officer (September 3).
Smialek, Jeanna. 2021. "Federal Reserve Signals a Shift Away From Pandemic Support." The New York Times, September 22: https://www.nytimes.com/2021/09/22/business/economy/fed-taper-interest-rate-increase.html?searchResultPosition=4.
---
About the Author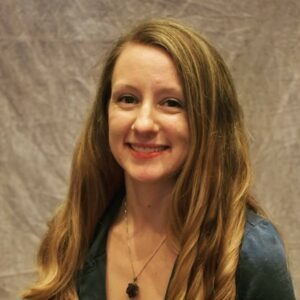 Sarah Symons Glegorio is a Spanish–English and Portuguese–English translator, editor and proofreader specializing in business, financial and legal texts. She is ATA-certified for Spanish into English. Sarah is a member of the ATA's Business Practices Education Committee and helps run the Next Level blog. She is also a member of the Oregon Society of Translators and Interpreters (OSTI), having served as Treasurer from 2018-2021. In past lives, she was a bilingual loan officer, taught English as a foreign language, and worked in real estate. You can contact her at sarahsg@sharktranslations.com and find her online at sharktranslations.com, and on LinkedIn, Twitter and/or Instagram.
Have an idea for us?
If you have feedback or ideas for future articles, contact the Business Practices Committee.