Tapping into the Expertise I Needed: My Experience as an ATA Mentee
Have you ever wondered what the ATA Mentoring Program entails, who joins, and what they get out of the experience? With the application deadline for this year's program approaching, I'd like to share my experience in the hopes that it may help shed some light on the questions that people interested in the program might have.
Why I joined the ATA Mentoring Program
My full-time, in-house translation experiences in Luxembourg and Houston were wonderful opportunities for me to hone my French and Spanish translation skills and work alongside very detailed and incredibly knowledgeable colleagues. As I recently made the switch to working for myself, I felt a bit like a fish out of water. I was confident the ATA Mentoring Program would be a wonderful opportunity for me to learn from a generous member's experience and wisdom. I needed a trusted resource to bounce ideas off of, and I was really looking forward to receiving solid, personal advice from someone who had been in my shoes before, building her own T&I business.
There was so much to learn about expanding my horizons beyond Houston, working with clients around the world, juggling a larger number of clients with very different work procedures and expectations, attracting and satisfying private clients, and getting my foot in the door at agencies far, far away.
My mentor
I was so thankful and humbled when the committee wrote to introduce me to my mentor, past ATA President Dorothee Racette. From our first conversation, it was clear (and no surprise considering her accomplishments) that when Dorothee signs up for something, she delivers. We got started immediately and there has been no lull from her since.
Dorothee is an ATA-Certified Translator and productivity coach. She knows the industry inside and out and is warm, easy to talk to, and has a lot of insight to share. The experience of learning beside Dorothee has been far better than I could have imagined when I sent my application in last February.
How does it work?
Dorothee's tested method, which originated from her training as a coach, is something I can hands down recommend to other mentor/mentee pairs in future years. From the get-go, Dorothee explained her expectations of me, inquired about my immediate and long-term goals for our time together, created a schedule we could follow, and started a file in Google Docs we could share. We talk on the phone every two weeks for about 30-45 minutes about a particular, pre-designated topic. Should something come up between sessions, I am free to e-mail her, but I find we are able to cover a lot in those structured calls. The shared Google Docs file is where we keep track of the topic for our next call and any assignments I am expected to do. It's also where I list the questions I have for our next call. She is then able to use this document to prepare for our chat.
A few topics we have covered so far this year are: how I can follow in her footsteps in developing a medical specialization, what I can learn from her path to ATA leadership, how I can more effectively use the power of dictation software, my preparation for and debriefing of my first ATA Conference, as well as specific, detailed questions about working with agency and private clients, setting goals for the next year, and more. Whenever I think of a new topic, I can just open Google Drive and write it down, and then come back to it for future calls. It has been a great tool to keep us on task, and to make sure I don't miss the opportunity to get Dorothee's expert opinion on something I might otherwise forget.
Dorothee's advice for new mentor/mentee pairs is to set a regular schedule and to confirm the next conversation at the end of each call. She has found that the "call me when you need me approach" can be ineffective because either the mentee may be too shy to intrude on the mentor's time, or the mentee may call too often at inopportune times.
Results
Under Dorothee's mentorship, I have better focused my marketing efforts and brought on a number of new clients who I truly enjoy working with and feel appreciate the value of my work. Dorothee has given me a judgement-free space to learn the ins and outs of working for myself, thinking long-term, and respecting myself and my skill set, all of which have helped me grow my business.
Applying
This year's Mentoring Program will run from April 2019 through March 2020. Applications must be received by March 4th, and applicants will be notified of their results by April 15th. Any and all ATA members are welcome to apply. Whether you have a long-term goal you'd like guidance on, are trying to develop a new specialization, even after years in the industry, or you find yourself in a transitional phase of your career, there isn't one mold you need to fit into. What you need for success is commitment, dedication, clear goals, and follow-through.
One handy tip from Mentoring Committee Chair, Kyle Vraa, is that it is more helpful if applicants talk more about what they want to accomplish in the future than what they have done in the past. He recommends keeping discussion of the past to 25% of the essay, while devoting the rest of the essay to future goals. The Mentoring Committee selects participants through a competitive application process. Most mentoring pairs work in different languages, although that is not always the case. Kyle explains that factors such as your field of specialization (or intended new field of specialization), professional goals, and interpersonal compatibility are taken into account when matching pairs.
The ATA Mentoring Program webpage has a lot of information that can help you decide if the program is right for you, along with detailed instructions on how to apply.
Thank you
An incredible thank you is in order for the ATA member mentors and the Mentoring Committee members who so graciously offer their time to volunteer and help other members. This program would not be possible without your dedication and willingness to speak openly about your experiences. Thank you to everyone who has made this program possible.
---
Author bio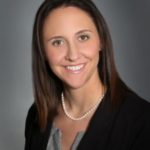 Jessica Hartstein is an ATA-Certified Translator (Spanish>English, French>English) and a Texas Master Licensed Court Interpreter (Spanish-English). She holds an MA in Conference Interpreting and Translation Studies from the University of Leeds and graduated Cum Laude with a BA from Rice University. Prior to working freelance, she held full-time, in-house translation positions at a marketing firm in Luxembourg and an oil and gas engineering company in Houston. Jessica specializes in legal, medical, asylum, and oil and gas translation and interpreting projects. She has been fortunate to have lived abroad in Spain, China, Japan, England, and Luxembourg. E-mail: jessica@jessicahartstein.com, Website: http://www.jessicahartstein.com/
Subscribe to The Savvy Newcomer