Machine Translation vs. Human Translation: Will Artificial Intelligence Replace the World's Second Oldest Profession?
Translators pride themselves on being excellent communicators, and so they should. After all, it's their job! But sometimes, even the best communicators can talk until they're blue in the face and still have not really communicated what needs to be said for lack of common ground with their audience. That's exactly what happened in the time frame between neural machine translation technology's entrance into the fray in late 2016 and six years later, when ChatGPT was released. During that period, translators had little to point to except their own experience, as the machines produced consistently great-looking text that, just as consistently, had significant problems—problems that were visible only to the experienced eye.
Now that virtually everyone has tried out tools like ChatGPT—or, at the very least, has been exposed to the frenzy of articles, podcasts, and social media postings about it—the subtleties between good and great and the not-so-subtle difference between amazingly accurate and sometimes hilariously wrong is visible to all. Not everyone can evaluate the accuracy of tools like Google Translate, Microsoft Translator, or DeepL between two or more languages, but anyone can ask an AI chatbot a question and scrutinize the answer in the same language.
The technology behind neural machine translation is not identical to the technology behind the likes of ChatGPT, but the principle is the same: a large neural network containing hundreds of millions of text units produces an output that mimics the data it contains incredibly well. In the case of neural machine translation programs, the output is geared toward mimicking input in one language with output in another language; AI chatbots also mimic, but their imitating capabilities have expanded into a large array of fields.
Two of the most common Google queries used to be "Is Google Translate accurate" and "Will machine translation replace translators." It's likely that these queries will cease once it is widely understood that the mechanics behind AI chatbots are the same as those that produce translation suggestions from tools like Google Translate.
So, how good is Google Translate, and will machine translation replace human translators?
Here's why Google Translate is good but not reliable and won't replace human translators anytime soon: 
1. It doesn't know what it's doing
That may sound rude, but it's spot-on true. Google Translate really doesn't have a clue that it produces translation or text, let alone meaning. It's simply responding to the (shockingly many) 0s and 1s to which your queries have been internally converted when you ask it to translate "How are you?" into German. And though it will most likely output an accurate "Wie geht's?", that's not the only way to ask that question in German. If that's true for a short and simple sentence, imagine how many ways you could translate this very paragraph? That's a number with a lot of zeros! So, is Google Translate accurate? That depends on whether you'd like an anodyne, generic translation suggested by a machine. Is what you have to say generic?
2. The output of machine translation most often reads deceptively well
You've probably read about ChatGPT output or have tried it yourself. What did it look like at first glance? It looked great—in fact, you could barely believe that it wasn't written by a person, and certainly not in seconds! It may have still seemed fine on the second pass, but after digging a little deeper, chances are the deceptive polish will have worn off. We see exactly the same thing with neural machine translation. If the machine is not familiar with a word or expression, it will either unceremoniously drop it altogether or replace it with something that, to the machine, sounds right. The problem is—it's simply made up. Even if you can speak more than one language, you won't notice these hallucinations unless you're trained to detect them. But your target audience will, and that at best won't make a good impression and at worst might unintentionally offend.
3. It's not creative
We already mentioned that computers don't possess our human capacity to comprehend meaning. The creative process, especially when it comes to translation, is the pinnacle of meaning. Human translators translate meaning, not words. The art of translation is understanding the meaning of the original text and then transforming it into something that communicates the same message (or evokes the intended emotion) but might not superficially look like an exact equivalent. And yet it may actually be an extraordinary translation because the translator understood the intended impact on the original audience and was able to recreate that impact—not the words, but what the words are supposed to do—for an audience that speaks a different language, lives in a different culture, and views the world in a different way. A computer simply can't understand that concept, no matter how many words you feed it.
4. Machine translation doesn't care about consistency
Not every language has such a treasure trove of synonyms for the English word "drunk" to fill a book written solely to list all 2,958 of them. But in many languages even a simple word like "truck" might require additional context. Is it a "pickup," a "pickup truck," or just a "vehicle"? Calling it a "rig" or a "semi" changes the meaning entirely. Or what about a "lorry"? Confusing, isn't it? All of these could be correct renderings of the German word "Lastwagen," but they carry different connotations and could each be plain wrong, depending on the context. Synonyms exist in every language, so it's something you encounter in translation all the time. So, again we can ask: is Google Translate accurate? And again we must say: that depends. Machine translation will randomly choose a different yet deceptively accurate word each time you use it. Especially when consistency is needed to ensure your message comes across loud and clear, machine translation is a risk you should think twice about taking.
5. It's not secure
Ever wonder how the free versions of machine translation tools are profitable to their owners? There aren't any in-app advertisements because it's your data they're interested in. Everything you enter into a free tool will be used to further train their algorithms. That might be acceptable if you're translating a recipe or a social media post, but when does it stop being OK? Your corporate data? Confidential private data? Data privacy is certainly a legal issue companies can't ignore, so it's probably best to put the sensitive stuff in the hands of a human translator.
Why and how to engage professional translators
Both Google Translate and ChatGPT, as well as other tools like them, are amazing. And both are here to stay, with ongoing development and useful purposes. However, purpose is the key word here. If you are debating machine translation vs. human translation, then consider the following differentiators. If your text's purpose requires any of these criteria, you'll want to work with a professional human translator.
Professional translators will understand the text.

Unlike a computer program, a professional human translator will not only understand it personally, but they will consider the multitude of other ways the target audience could interpret it, not to mention your intentions—and will translate in a way that makes sense, resonates with the audience, and achieves your goals.

Professional translators are creative.

Translation is more than just a transfer of words and grammatical rules. Often, the best translation solution is something that has never been done before. That's exactly what a computer cannot and will not do.

Professional translators are sticklers for consistency.

Human translators are highly attuned to consistently using the appropriate style and terminology throughout your projects

.

They train to do it well and use quality assurance tools that leave nothing to chance.

Professional translators leverage technology to do the job right.

Humans have always relied on tools, and human translators are no different. They utilize a wide range of applications designed to prevent all the pitfalls already mentioned. These include terminology management, digital and, yes, specialized paper dictionaries, translation memory software, quality assurance applications, and even machine translation. How is the latter possible, given what we've just learned about privacy issues? Professional translators will use either private, specialized machine translation tools or paid versions of cloud-based tools like Google Translate that guarantee them (and you) confidential data handling. And remember, machine translation programs are just one of the many tools in a professional human translator's toolbox.
Is this the end of the machine translation vs. human translation debate?
It will take some time before the novelty of AI chatbots is, well, no longer a novelty. Until then people will still search "How good is Google Translate?", "Is Google Translate accurate?", "Will machine translation replace human translation?" or even "What is machine translation?" 
But both now and then, professional translators are here to stay. Equipped with unique human skill and a toolbox full of tech, they're ready to continue helping the world navigate the tricky business of multilingual communication—transporting messages appropriately, creatively, consistently, and securely to whatever audience you aim to reach. 
In short: machine translation can help when it doesn't count, but professional human translation is there for you when it does.
---
About the Author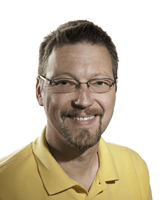 Jost Zetzsche is a translation industry and translation technology consultant and an ATA-certified English-to-German technical translator. He also publishes The Translator's Tool Box, a technical journal for the translation industry. Originally from Hamburg, Germany, he earned a Ph.D. in the field of Chinese translation history and linguistics at the University of Hamburg. The American Translators Association represents almost 9,000 translators and interpreters in more than 100 countries. To hire a translation or interpreting professional, please visit www.atanet.org/directory.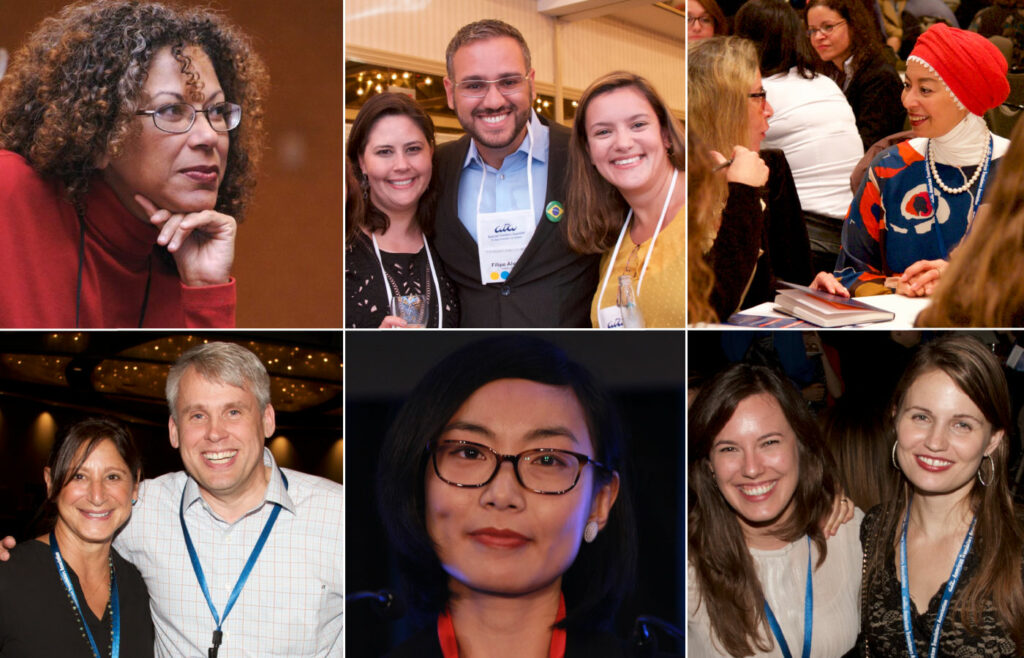 Find the translator or interpreter that meets your needs. Customize your search by language, specialties, location, credentials, and more.
Subscribe to The ATA Compass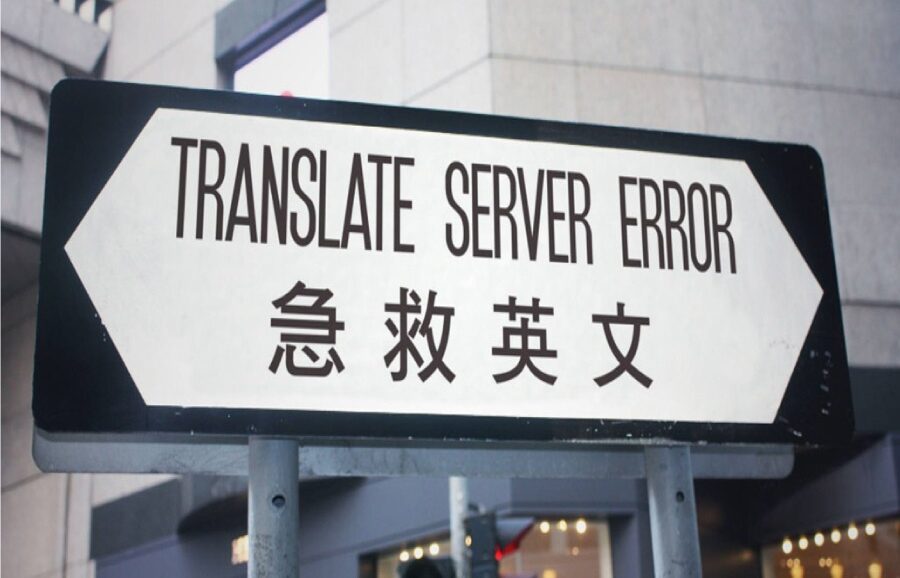 Professional translators and interpreters can help you reach more customers, grow your business, and improve your bottom line.