International Translation Day 2018 – Go out, tell the world, be bold!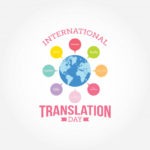 Have you heard? ATA is encouraging translators and interpreters to celebrate International Translation Day (ITD) in a BIG way this year! A new United Nations resolution passed in 2017 celebrates the work of translators and interpreters, and to celebrate this huge step in gaining recognition for our profession, ATA is hosting a social media blitz on September 28, 2018. We just need your help to make it happen!
What's the big deal?

How often do you meet people who don't know what translators and interpreters do, or how many times have you cringed when you heard a translator referred to as an interpreter and vice versa? How often have you had to explain to friends or family members that yes, you do make a living as a translator or interpreter? How often do you encounter people in your community who have much to learn about language services and their role in our world? Probably all too often!
What's the plan?
On September 28, 2018, the Friday before ITD, ATA will unveil a series of six informational infographics intended to debunk myths about translation and interpreting, for use on various social media platforms. From the difference between translation and interpreting to why it's important to use a professional for language service needs, the infographics will help you get the word out to your personal network—friends and family who may not be familiar with what you do—about the importance of your profession and your role in it.
I'm in. What do I need to do?
Follow ATA on social media (Facebook, Twitter, LinkedIn, Pinterest, and Instagram) and share their posts throughout the day on September 28.
Find out if your local ATA Chapter or affiliated group will be hosting a gathering to celebrate translators and interpreters. If not, consider hosting one yourself!
Schedule a School Outreach presentation in honor of ITD. Now is the time to teach the next generation of translators and interpreters about our exciting and growing profession. Materials and inspiration can be found at the School Outreach website.
Go out, tell the world, be bold!
ATA's goal is to use the platform of ITD 2018 to raise awareness for the profession within our personal networks with this social media blitz. We have an incredible opportunity to change the way the world views translators and interpreters just by being bold and sharing more about our jobs. Debunking the unfortunate myths and misunderstandings about translation and interpreting will help pave the way for a better future for our profession, and it can start right here in our own backyards. So mark your calendars, follow ATA on social media, and help spread the word by participating in the blitz on September 28, 2018!
Image source: Freepik
---
About the author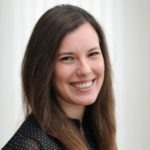 Molly Yurick is a Spanish to English translator specialized in the tourism, hospitality and airline industries. In the past she has worked as a medical interpreter in Minnesota and as a cultural ambassador for the Ministry of Education in Spain. She has a B.A. in Spanish and Global Studies and a Certificate in Medical Interpreting from the University of Minnesota. She is currently living in northern Spain. You can visit her website at: http://yuricktranslations.com/
Subscribe to The Savvy Newcomer