ATA63 Conference Preview: Business Practices Education at ATA63
About a week from the time this post appears, the ATA 63rd Annual Conference will be in full swing. Like always, attendees will have opportunities to network with colleagues and potential clients, browse in the Exhibit Hall, exchange dictionaries, exercise, meet candidates for the Board of Directors, and of course, learn as much as they can in just three days. And, like always, we have plenty to choose from: the educational sessions scheduled for this conference seem to cover everything about the world of translation and interpretation. With so many options, how do you choose what to attend?
To help me decide, I created a handful of imaginary conference attendees and tried to match their conference goals with sessions listed in the conference schedule. I also contacted a few presenters to ask them a bit about their presentations and what we can hope to take away with us. Here are their words, as well as my picks for sessions that could benefit my imaginary colleagues.
Laura is a mid-career translator who is struggling due to lower rates and less work. She can't seem to get out of her work slump and worries about the future. She wonders if it's time to find work in another industry.
The Great Renegotiation: How to Negotiate Higher Rates – Renato Beninatto will talk about negotiating rates and selling the value of language services instead of competing on price alone.
The Beat Goes On: Stay Fired Up for the Long Haul! – Marguerite Storm's discussion of the stages of a language professional's career may help Laura see how far she's come since she started and get excited about her work again.
The Sweet Spot Called Productivity – Tiina Kinnunen wants us to become more productive, not by "going outside our comfort zone," but by finding more work that makes us happy. She says, "After presenting this topic in a conference earlier this year, several people came up to me and said they will definitely take a new look at how they will select their assignments. They'd been in the business for several years, and it's easy to fall into a routine in everything you do. If you challenge your status quo, you can find surprisingly easy avenues to improved profitability and growth."
Joseph is a Chinese-English interpreter who just moved to Pennsylvania and wants to earn state court certification. He doesn't know many interpreters in his new home state, and he wants to find a way into the local interpreting community. He's worried because his throat has been bothering him lately, making it difficult to interpret.
If I Passed, You Can Pass: How to Prepare for State Court Certification in Languages Other than Spanish – Eliane Sfeir-Markus, an English-Arabic interpreter, will share ideas on studying for court interpreter exams in language pairs where resources are few and far between.
How to Build Your Network before You Actually Need It – Judy Jenner's advice will help Joseph build the confidence to make new professional relationships. Judy chose her topic "because I think so many colleagues think that being a great translator or interpreter is enough to do really well in business. It's not – you really have to network and market, and for some those are uncomfortable topics that they shy away from. My goal is to talk about it and to take some of the fear out of it, because walking into a roomful of strangers at a networking event is scary, isn't it?"
Don't Stay Silent! Vocal Health for Interpreters – Elizabeth Guinle-Salter and Sarah Schneider will help Joseph find new ways to take care of his voice and not injure it with overuse.
Fatima has years of experience translating news stories and articles that are published in magazines and newspapers. Recently, an author asked Fatima to translate his successful debut novel. She's not sure what she needs to know about translating fiction or book-length projects.
Translating for Authors: Risks and Rewards – Shelley Fairweather-Vega can help Fatima learn what to watch out for. According to Shelley, "Many literary translators start out in the field by working directly for poets or authors, who hire them to translate their writing. But having a published author as your direct client can lead to tricky situations involving payment, copyright, and editorial control. I'll use case studies to explore those challenges in working with authors and offer some best practices."
A Literary Translator's Second Brain: Note-Taking and Recordkeeping for Book Translation – Fatima is not used to working on one translation project for a long period of time. Timothy Gregory's system for taking notes and keeping track of information used in novel-length translations should help.
Chris has a comfortable income stream but feels restless; the regular projects are starting to get a little boring. They want to try something new but don't know where to start.
International Keyword Localization for Translators – Marion Rhodes says, "As machine translation is becoming more powerful, human translators need to pivot to service offerings that aren't at risk of being taken over by AI. International search engine optimization (SEO) and keyword localization are among those services. This work requires research skills, cultural insights, and a linguistic creativity that modern technology cannot replicate, making it an ideal niche for translators looking to future-proof their businesses. Thanks to the global e-commerce boom, it is also in high demand right now, with translation agencies and direct clients struggling to find qualified SEO translators."
20+ Linguistic Skills for Machine Translation Projects beyond Just Post-Editing – Adam Wooten's discussion of ways human translators can add value to machine translation projects may help Chris find a new niche.
Localizing Amazon Listings: Helping Small Brands Make It Big – Marion Rhodes' second session focuses on another growing source of demand for translators' skills: "Well-localized information plays a huge role in earning customer trust. This holds true in the global Amazon marketplace, where product listings should be targeted to international audiences. A few years ago, I started working with translation agencies on localizing Amazon listings for their clients. I now work full time for an Amazon aggregator and have noticed just how few brands provide market-specific content on Amazon. Growing competition in the third-party seller scene, and rising awareness about the importance of listing localization, are presenting new opportunities for translators. With this session, I want to introduce my colleagues to a new niche that is both lucrative and fun."
Amelia has been working for agencies exclusively, and she's decided to start looking for direct clients. She's concerned about making a good first impression and remembering to follow up on client leads, something she didn't worry about while working for the agencies.
Design Principles for Your Business: A Canva Workshop – Amanda Calvin's session will help Amelia create a flyer to distribute to local businesses that might need her services. In Amanda's words, "Design can make or break the first impression you have with a potential customer. But design doesn't have to be hard, expensive, or a mystery. I love being able to share the fundamentals of graphic design and how they can be applied via free online tools to an everyday piece of marketing material like a flyer."
How to Keep Track of Your Marketing Efforts with Ease – Molly Yurick has been where Amelia is now: "I picked this topic because I always struggled to track my marketing efforts and follow-up with potential clients. After years of managing a very messy Excel worksheet and failing to follow-up with leads consistently, I found Asana. I want to help others stay organized in an easy and simple way and take the mess out of marketing by teaching them how to use this free online tool."
ATA's Mentoring Program: A Targeted Coaching Experience – Deborah Wexler will explain the Mentoring Program and answer questions. Since Amelia has never tried direct client marketing before, asking for peer coaching from a linguist with experience in working with direct clients will help Amelia to be successful sooner than she would have otherwise.
These sessions only scratch the surface of what's available for business education at the ATA Conference. Descriptions of all the sessions, including the ones mentioned here, can be found at the conference website. Which session would you call a must-see? Let us know in the comments!
---
About the Author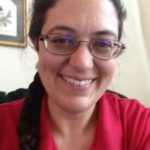 Danielle Maxson has been translating since 2009 and specializes in medical translation with a focus on patient records. She is an ATA-certified Portuguese to English and Spanish to English translator and the chair of ATA's Business Practices Education Committee. Before focusing on translation, she worked as a Spanish teacher and a medical interpreter. For more information, visit https://dmaxsontranslates.com.
Have an idea for us?
If you have feedback or ideas for future articles, contact the Business Practices Committee.