3 Ways to Use Testimonials When You Have NDAs
This post is a reblog, originally published on Madalena Sánchez Zampaulo's blog. It is reposted with permission from the author.
---
Testimonials are a great way to enrich your online marketing. Customers often read product reviews and testimonials before they make an important purchase.
I heard someone say recently that other people's words are 15 times more valuable than our own when it comes to marketing. This sounds about right.
I know that when I'm on the fence about moving forward with a big purchase, sometimes the customer reviews are what help me finally make a decision of whether or not to buy.
Shared well, testimonials are incredibly valuable as social proof (i.e. a comment, testimonial, or endorsement from a customer who says, "Yes, this person can do what they say they can do, and they do it really well!" or "This person helped me achieve 'X'!").
These endorsements can make the difference in a client deciding to work with you or look for another translator or interpreter whose messaging is more appealing to them.
Our clients read testimonials and ask others they know for referrals or references, which confirms that social proof is vital in today's global marketplace.
Before you start sharing testimonials and endorsements from clients, make sure you are allowed to do so per any legal agreements you have in place.
Understand what you're signing before you sign.
Read your contracts carefully before you sign them. Normally, the contracts we sign as freelancers contain a nondisclosure agreement or a confidentiality clause. These usually include strict language about not sharing anything related to a client's projects, products, processes, etc. Some agreements prohibit you from sharing details that even identify the client.
It's easier to make changes to an agreement before you begin working with a new client. For example, if you explain that you'd like to include them as part of your portfolio of clients to help grow your career, many will be understanding and agree to amend the contract. However, others may not be open to such a change. You'll have to determine what is best for you and your business, but in the end, you must abide by whatever you sign.
Can you share client testimonials if you've already signed an NDA or confidentiality agreement?
The short answer is . . . it depends. Take another look at the specifics of what you've signed and see what kind of information you are restricted from sharing. Many clients are willing to give you a recommendation on LinkedIn or allow you to write a brief testimonial and have them approve it before using it in your marketing materials. Make sure to stick to the parameters of your contract as closely as possible and get permission, in writing, before you share anything about a client's experience working with you. It's better to do this beforehand than to disclose something you shouldn't have and potentially lose a client in the process.
So what do you do when you want to share more about your previous work and experience but you've signed a nondisclosure agreement or contract with a confidentiality clause that prohibits you from doing so?
Here are some ways to share testimonials without getting into the specifics or breaching your agreements with clients.
Disclaimer: I am not an attorney, nor do I have the legal authority to tell you how to handle NDAs or confidentiality clauses for your business. If you are unsure about whether you can share certain information about your work or experience for a specific client, reread the agreement you signed, ask your client for clarification, or consult an attorney.
3 Ways to Use Testimonials When You Can't Identify a Client or Project
1. Share testimonials without assigning a name, organization or a specific project to them.
Some people don't like to share testimonials from clients unless they can attach the full name of the person who gave it and their company/organization name. While I understand this on some level, I don't think it's necessary to always have the full information of the person who gave a testimonial. In fact, most people aren't concerned with the who as much as they are with the what. In other words, if you have a great testimonial from a client, and the most you can do is attribute it to "Jane D., Project Manager," most potential customers won't bat an eyelash. In fact, more and more people are concerned with protecting their privacy these days. So it's not unusual to see testimonials with partial names, no specific company or organization listed, or even a username or handle. What matters is the content of the testimonial and how well it reflects the work that you do and the results clients receive when they hire you.
I do this on my own website by sharing my clients' words without identifying them. Take a look at this one. I pulled out one piece of the testimonial that I feel my ideal clients would appreciate and used it as a callout—something that grabs the reader's attention and is the main point I want them to remember.

2. Share testimonials within the body of your online copy.
Even if you can't share something from a specific person, you can make your clients' words work for you. When crafting your website copy, your LinkedIn About section (previously called your LinkedIn Summary), or even an email to a potential client, include a testimonial within the body of your copy.
Here's an example of this from my freelance translation website:

You can use this approach on your:
Website
LinkedIn About section
Other social media platforms in the form of social media posts, in videos/stories, etc.
Online directory listings
Email signature
Etc.
3. Screenshot the kind words clients send you in an email that show how you solved a problem or helped them achieve a goal.
We all have times when clients send us an email with some kind words about the work we've done for them. Perhaps you finished a nearly impossible task in a short amount of time and saved a project from failing. Or maybe you went above and beyond to help a client who was desperate to finish a piece of a project that required your skillset. If you have an NDA with a client that doesn't allow you to share the specifics of a project or their company, take a screenshot of the line or paragraph where they praised you and ask them if you can share their kind words with potential clients. Make it clear that you will not reveal anything about their project or identity. You simply want to show that you produce results and have happy clients. If you don't already have a folder in your inbox or on your computer called "Kind Words," start doing this right away so you can begin collecting more social proof to use in your marketing efforts.
Here's an example from one of my boutique agency clients:

I followed up with this client to make sure it would be okay if I shared their kind words, and they came back to me with a more polished testimonial directly from the individual who was pleased with the service we provided. You can't ask for anything better than that!
Make a habit of asking for client testimonials
Don't shy away from using other people's words to sell your services just because you've signed an NDA or confidentiality agreement.
As professionals and experts in our fields, we should always be asking our clients for testimonials. In fact, just writing this post is a good reminder to myself to do this more!
An easy way to do this is to use a feedback form when you deliver a project or invoice. Request that a client allow you to use their words, even if you're bound by contract not to disclose who they are, where they work, or the specifics of a project.
Be open and honest with clients; let them know that testimonials and referrals are helpful to growing your business and finding more wonderful clients like them. Most people are more than willing to give you some positive feedback you can use in your online marketing efforts.
How do you share client testimonials, and do you have other ways to share them when you can't or don't want to identify a client? Share your ideas with us in the comments!
---
About the Author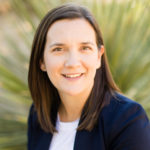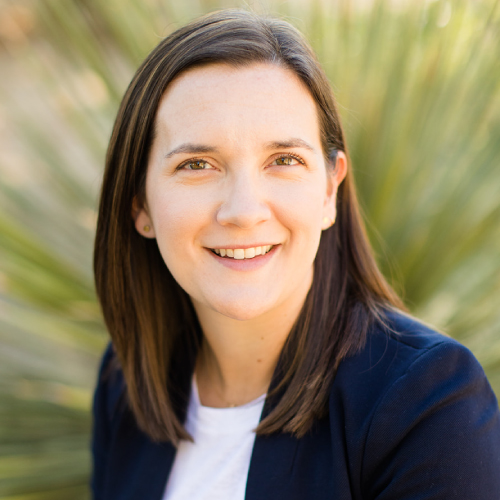 Madalena Sánchez Zampaulo is a freelance Spanish and certified Portuguese to English translator, owner of Accessible Translation Solutions (ATS), a boutique translation company based in Southern California, and an online presence coach for T&I professionals. With more than a decade of experience in the language professions, Madalena shares her knowledge and years of research to help freelance translators and interpreters improve their online presence—from their websites and LinkedIn profiles to copywriting and SEO—by refining their professional profiles to attract their ideal clients while collectively elevating and promoting our professions. You can find her on Twitter and LinkedIn.
Have an idea for us?
If you have feedback or ideas for future articles, contact the Business Practices Committee.