Mental Health in Freelance Translation: Imposter Syndrome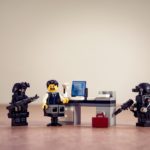 "Maybe just another run through, just to be safe."
I had already checked that .srt file around 16 times in the past couple of hours and it still didn't feel like enough. It was the first subtitle I had ever made, following a subtitling workshop at an agency, a test that determined whether or not I would enter their base of freelancers. It was to be my first proper translating gig ever.
But instead of being happy about the prospect of kick-starting my career or entering the lovely world of audiovisual translation, I was choking in self-doubt. I'd never done this before, so how was I supposed to know what was right? Would the feedback turn out to be excruciating? What if the file got corrupted when I saved it? What if I'm actually the worst translator ever?
I hit send. Dread ensued.
Thankfully, one of the project managers at the agency got back to me in no time. The feedback was really positive, and it contained this sentence: "It looks like this was done by someone who's already experienced in translation."
…I was mortified. It couldn't have been that good. I had never done that before. Sure, I did some translation in college, but no subtitling! What was I getting myself into? What if they actually thought I had let someone else do the test subtitle for me? Did I look like that kind of person during the workshop? Would I be able to put as much effort into the actual work as I did in the test subtitle? What if all of the following subtitles turned out to be trash? What if I just got lucky with this one?
Could the PM smell my panic through the email? And how long before they found out I was a fraud?
Imposter Syndrome in Freelancing
Welp, you guessed it: I have a huge case of imposter syndrome.
Just like burnout, the term "imposter syndrome" has been around since the 1970s. Another similarity between the two is that it's not considered an official diagnosis, but can lead to health concerns such as anxiety, depression and substance abuse.
According to Medical News Today, people with imposter syndrome may experience some or all of these behavioral symptoms:
worrying that we will not live up to expectations, i.e. the fear of being "found out"
avoiding extra responsibilities
getting stuck in self-doubt cycles, i.e. feelings of self-doubt getting worse despite/because of successes
attributing success to external factors, i.e. failing to acknowledge our own competency
self-sabotage
What these symptoms boil down to, according to psychological research, is perfectionism.
In their paper on imposter syndrome in high-achieving women, Pauline Rose Clance and Claire Imes suggest that the core of imposter syndrome lies in early childhood development and upbringing: either in excessive praise and lack of guidance or a strict and overly critical approach on the part of the parents. In the first case, individuals grow up with a sense of implied perfection, meaning that they feel it is expected of them to always achieve excellence — which later becomes the front they have to maintain, lest they be exposed. In the second case, they grow up with a sense of enforced perfection, in which achieving parental attachment is only available through constant excellence — the front needs to be maintained in order to maintain the attachment. In both cases, therefore, the person feels the need to operate at high levels of achievement, while simultaneously feeling like what they're doing is, in fact, a performance.
In order to maintain this image, we self-defined imposters deal with our perfectionism and dread in different ways. As Kirsten Weir puts it in her article on imposter syndrome in graduate students:
"So-called impostors think every task they tackle has to be done perfectly, and they rarely ask for help. That perfectionism can lead to two typical responses[.] An impostor may procrastinate, putting off an assignment out of fear that he or she won't be able to complete it to the necessary high standards. Or, he or she may overprepare, spending much more time on a task than is necessary."
I'd like to suggest rejection as a third type of response. The thing with perfectionists is not just that they have to do things perfectly, it's that they often won't even try to do a thing unless they know they can do it perfectly. Imposter syndrome can stop you from trying new things, prevent you from achieving new heights, hinder your ambitions and cause you to turn away business opportunities for lack of self-assurance. In translator terms, you may have noticed that, in certain cases, you or the translators you know, especially in the newbie circles, have rejected offers due to their perceived lack of experience and/or skillset in the subject matter at hand.
The problem is, how exactly do you acquire the necessary experience if not by accepting new projects and acquiring experience in new subject areas?
An additional problem with imposter syndrome in translators is the fact that feedback and recognition are not always a thing in this industry. Most clients, at least on the newbie side of things, won't take the time to provide proper feedback or acknowledge that they recognize your talent and expertise. As a freelancer, you are also not surrounded by colleagues, bosses or mentors who can provide expert feedback and help guide you to a place where you're secure in your abilities and realistic in your self-assessment. Somehow succeeding without knowing what you did right can enhance your insecurities, regardless of where they come from.
So how do you, as the lonesome freelance translator you are, go about dealing with those insecurities?
Managing Imposter Syndrome
As with most similar issues, there is more than one answer; there is no quick fix, and self-compassion is key:
Acknowledge your feelings
Acknowledge that you're human. While societies tend to put a bigger emphasis on positive feelings and attitudes as the preferred mode of living, the reality is, humans experience negative emotions for a reason. Insecurities are not something you are born with, but something that has developed through time and experiences. Admit to yourself that you are insecure about your capabilities, or the prospect of a new endeavor, rather than glossing it over with "oh, I'm just too busy at the moment" or "I'm just not cut out for this." This tip is not about taking risks and giant strides, however — this tip's here to tell you to develop an understanding of yourself and the roots of the insecurities you harbor.
Acknowledge your work
I.e., your competence. List out the time, steps and strategies you took to achieve the goal you're feeling fraudulent about, or the ones that would help you accept that new opportunity you've been offered. Let's say it took you a month to finish translating that super convoluted text, you had to research a bunch of super specific terminology and spent ludicrous hours on getting the equivalence just right. That shows perseverance, determination, mental agility, wit and patience. See how many qualities you can identify in the way you handled that one project alone? However much you may have procrastinated during that process, you still did that and there's a reason your efforts reaped results. Similarly, there's a reason you've been offered that opportunity, and it's not "oh, they think I'm really good at this based on a false premise I've established."
For others, your work is proof of your abilities and potential. Don't underestimate their ability to give a fair judgement.
Acknowledge your (and others'!) fallibility
This one is major for me. For some of us, it's hard to accept the fact that, realistically, perfection is utterly unachievable. We all understand it when it comes to other people, but our relationships with ourselves are often tainted with high expectations and self-doubt. One of the things we should try to integrate into our thinking is the idea that it's okay to make mistakes, as long as they're honest. When you strive to do your work to the best of your ability (which, as an "imposter," you probably already do), any and all mistakes that may happen won't be due to lack of effort or skill. Think of all the times what you did was good, regardless of that punctuation mark that wasn't in its right place.
Speaking of enough, I'd also like to address the role of social media in imposter syndrome. The highly polished image of the personal and professional lives of others that we see on social media cannot be good for the "imposter's" sense of inadequacy. While most of us are aware that our feeds don't exactly give us full disclosure, we do internalize the messages we receive through them. It is, therefore, important to remember that the edited online extension of somebody's life doesn't reflect the entirety of it. It certainly won't show you, say, that time your kick-ass, award-winning translator friend cried themselves to sleep over an impending deadline. In short, accept that others are faulty as well, and that life is not a race to perfection.
Ask for help
This can take on many forms: opening up to your friends over coffee, discussing your insecurities with a mental health counselor, asking for feedback from more experienced colleagues, your clients or project managers. There is no shame in admitting your insecurities and dealing with them, nor in wanting affirmation from the people you work with. None of us can look at ourselves objectively and we need others to provide us with a mirror when our self-doubt gets the best of us. Ask others for input and advice and trust the people you love or admire when they tell you you're truly good at what you do.
I'd like to round this off by reminding you that managing your imposter syndrome is a process, and that the causes and strategies for managing it are individual to you. The same goes for your strengths and abilities — they are unique to you, and even though you may not possess the same confidence or go-getter attitude as some of your peers, you do possess other qualities that they probably do not. I guess my main point, then, is self-acceptance, and using that as a basis for growth, both in your career and in your personal life. After all, you're only just beginning.
There's plenty of room to grow.
Image source: Pixabay
---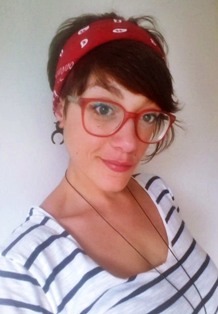 Julija Savić is the Content Kid at Zingword, a freelance translator at home and an overall art buff. Her hobbies include cooking and making people feel good about themselves. Check out her other mental health posts at the ZingBlog!
Zingword helps translators feature themselves online, while also effectively marketing their translation services to prospective clients. We have been developing the platform for 3 years and it's nearly finished and hopefully beautiful. Sign up for the launch!
If you'd like to discuss imposter syndrome or any other topic related to the overall wellbeing of freelancers, join Zingword's Wharf of Wellness groups on Facebook and LinkedIn.
Subscribe to The Savvy Newcomer