Should You Start a Translation Agency?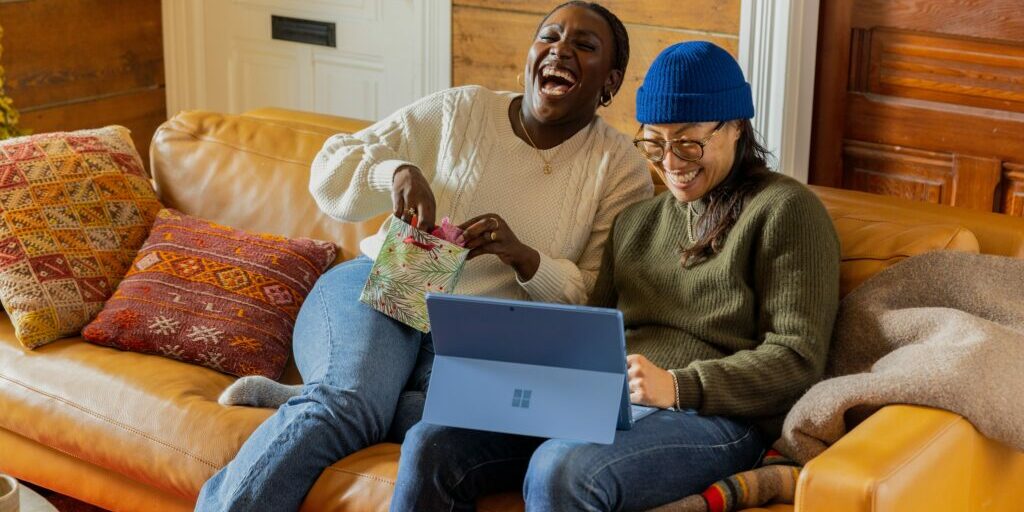 You have been freelancing as a translator for a few years now, and you have settled into a good rhythm. You have some steady clients and are feeling confident in your abilities. You start to wonder: should I be starting my own translation agency? Is that the next step?
You might notice colleagues going this route: incorporating as a business, coming up with cheeky company names, tacking on an "Ltd." or "LLC."
In fact, there are many ways to build a career in translation. Starting a business is only one of them. Depending on your personal goals, you could easily choose to remain a freelancer for the entirety of your career. Many freelancers stay the course and handily reach their financial targets while maintaining a flexible lifestyle.
However, if you choose to go the entrepreneurial route, you can access a wealth of new opportunities: for learning, for networking, and for growth. And the good news is that service-based companies (in comparison with product-based companies) can be launched without very much up-front capital. The field of translation is particularly well-suited to making a gradual transition from freelancer to "solopreneur" to full-fledged growth business owner.
But we should reiterate here: starting a business is not your only option (and it is certainly not for everyone). Most importantly, you should carefully consider your personal goals before setting up a translation agency. You should also consider your personal tolerance for risk: are you ready to absorb large losses? If your company accepts a large order and the client fails to pay, are you (and your family, your team) able to overcome that obstacle?
Are you looking to grow your earning power? Being an entrepreneur MAY get you there (but you may not get there quickly).
Are you looking for a more flexible lifestyle? Being an entrepreneur MAY get you there (but you may not get there quickly).
Are you looking for more camaraderie? Working with a team will definitely give you the opportunity to build strong and gratifying professional relationships, and sometimes even lifelong friendships .
You should also consider your strengths and weaknesses:
Are you comfortable making difficult decisions? Sometimes there will be no right answer. Your decision will leave some people unhappy and you will have to live with that.
Are you comfortable bearing responsibility for the mistakes made by others? As the business owner, the buck stops with you.
Are you resilient enough to hear a lot of "no" and to experience setbacks? Entrepreneurship can be a lesson in humility.
Should you incorporate?
If you have considered the above and are ready to move forward, here is what you should consider before you "incorporate," or before you launch your formal business entity. By the way, freelancers can choose to incorporate even if they are not planning on hiring anyone else to work with them. The main reasons to consider incorporation are the following:
Taxes: In some cases, being self-employed via an incorporated structure will lower your tax burden.
Risk: In many cases, creating a legal entity that is separate from you as an individual means that entities seeking liability or damages can only go after your business and not after you as an individual (Disclaimer: I'm not a lawyer, and the specifics of this will vary across jurisdictions).
Credibility: In many cases, your clients will view you as being more professional and having more credibility if you have taken the time and effort to establish a business.
Costs of incorporation:
Money: This will depend heavily on where you incorporate. I am American, but I chose to incorporate in Hong Kong given that I was living in South Korea and much of our business was located in Asia. The startup costs at that time (circa 2015) were around USD $2,000, and we pay approximately $2,500 in related yearly administrative fees to maintain the business.
Time: Incorporation involves extensive paperwork. I hired a company that handled the whole process for me. From start to finish we were launched in about 2 weeks, but the paperwork probably only took about 10 hours of my own time.
Here are a few ways you can structure your business and important considerations for each:
1) Solopreneur
A solopreneur is someone who runs a business on their own, without the support of employees or partners. Solopreneurs are responsible for all aspects of their business, from marketing and sales to operations and finance.
To be clear, a solopreneur can still hire accountants, tax preparers, logo designers, of course…but generally you are considered a solopreneur if you are responsible for handling the majority of your company's core business (in your case, translation).
Pros : you have complete control of your business (and take home all the profits). Cons: you can't make money while you sleep. In order to have a balanced lifestyle, you'll need to make sure you can earn and save enough to survive lean seasons or personal emergencies.
2) Boutique agency (or lifestyle business)
A lifestyle business is a type of business that is designed to support the owner or team's desired lifestyle, rather than to maximize profits or growth. Lifestyle businesses are often small and may be run by a single person or a small team.
The goal for most lifestyle businesses is to provide a steady income and a flexible schedule. For translation companies, this option allows you to focus on providing a high level of customer service or a unique, personalized experience. Your small team can easily set and maintain a healthy work culture, and you'll benefit from strong camaraderie.
This option may sound very attractive, but it is not without its drawbacks: lifestyle businesses are more susceptible to market fluctuations, industry shifts, and the general whims of their clients. Without a large team and without capital to scale, lifestyle businesses cannot always meet the needs of the highest-paying clients. There are always exceptions, but the owners of boutique agencies and lifestyle businesses should be aware of potential limitations.
3) Growth business
A growth business is a company that is focused on steadily increasing revenue and achieving significant growth over time. Growth businesses typically have a clear plan for how they will achieve these goals, including raising funds, expanding service offerings, or acquiring other companies. TransPerfect and Welocalize are examples of growth businesses, but any translator can potentially launch a growth business: remember that TransPerfect was first launched in an NYU dorm room!
Growth businesses often have a long-term perspective, and they may be willing to invest significant resources in order to achieve their goals (such as building personalized translation portals or investing in customized machine translation models). They may also be more open to taking risks in order to drive growth, and they may be willing to pursue unconventional or innovative strategies in order to differentiate themselves from competitors.
While growth businesses can bring significant financial rewards and clout within the business community, the cons of starting a growth business should also be clear: for significant growth, you must also take on a lot of risk. If you accept funding from outside investors, you'll be beholden to them in your decision-making. And as the company grows, it can be harder to maintain your original vision (unless your vision was simply to grow!).
So…is translation entrepreneurship for you?
What most of these business types have in common is this: it will almost always take at least a few years of hard work before you start to see your desired results. If you want to be an entrepreneur solely for the money and the flexibility, then ironically, you'll need to be prepared to have very little of both in the beginning. Sure, you might not have a "boss" … instead you'll have 5-30 bosses. Your clients will be your bosses, and as the owner of your business, you'll bear full responsibility for the provision of every service.
I believe that what drives most entrepreneurs through those first challenging years is a passion for learning and iterating. In my case, I knew very little about running a business when I first launched Meridian Linguistics. All I knew was that I had more translation requests than I could handle on my own, and that I seemed to have a knack for finding translators, and for giving them the skills and resources they needed to do their best work.
But as time went on, I realized that I was deriving immense gratification from acquiring new entrepreneurial skills: how to manage large projects, how to negotiate, how to hire, how to fire (unfortunately), and how to leverage all the incredible technology that now exists to streamline business operations (accounting software, databases, automations, APIs, and more). And whenever I encountered a setback, I learned the incredibly valuable skill of turning setbacks into lessons. Sometimes it was a very expensive or painful lesson! But a lesson, nonetheless.
Now, several years later, I am very lucky to be able to enjoy some of those elusive rewards of entrepreneurship: control over my work-life balance, flexibility of schedule, flexibility of location, and passive income. Of course, this has come after many years of being "chained to my desk," working to turn Meridian into a sustainable business with automated processes and a reliable workforce. None of it would be possible without our incredible team: our translators, project managers, vendor managers, administrative assistants, interns, and of course our finance crew.
If you choose to start a business in the translation industry, I wish the same for you!
---
About the Author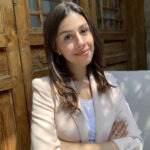 Sara Maria Hasbun is the founder of Meridian Linguistics, a translation and data annotation company based in Hong Kong. She is currently based in Beijing, China.
Have an idea for us?
If you have feedback or ideas for future articles, contact the Business Practices Committee.