6 Reasons NOT to Use Your Bilingual Staff as Translators or Interpreters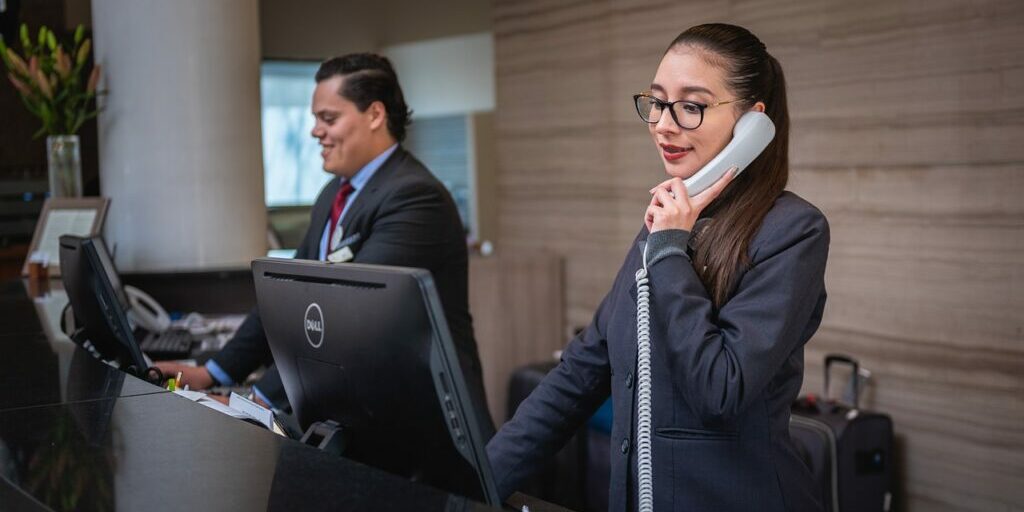 Your bilingual staff members carry a lot of weight on their shoulders. The pros of hiring multilingual employees are obvious: they make it easier to communicate with clients or patients. But at what cost? 
Using employees who speak two or more languages to assist with in-house translation (written language services) or interpreting (spoken or sign language services) tasks can be a quick solution for human resources professionals to use in a pinch. But even when you're cautious about getting them the right training and compensating them appropriately for the additional work they are doing, there are serious downsides that can impact your bottom line, your customers, and the employees themselves.
Let's examine six advantages of outsourcing translation and interpreting tasks instead of relying solely on multilingual employees.
1. Save time for your business
Your employees already have a full workload. Adding translation and interpreting tasks to their plates can create delays in their regular workflow and bottlenecks for the translation projects you'd like to have completed. They are already busy eight hours a day, so it will take significantly longer to complete multilingual projects or get their regular work done if they are trying to juggle both jobs. Outsourcing language services frees up valuable time your business needs in order to grow.
2. Limit your liability
We all make mistakes, and your bilingual employees are only human. Transferring information from one language into another is mentally taxing and, when done in a hurry, can result in errors. Professional translators and interpreters are trained to identify potential pitfalls and produce accurate and complete conveyances in the target language.
3. Ensure professionalism
Being bilingual isn't necessarily the same as being a translator or interpreter. A language services professional has specialized training on how to accurately and impartially transfer information from one language and culture to another, whereas your bilingual employees may not have the same understanding of the nuances of linguistic and cultural transfer. Typically, professional linguists work in one direction (e.g., from Spanish to English or from English to Korean) and are immersed in the target language and culture, so as to ensure their ability to provide accurate and complete services.
4. Ensure quality
Not all translations or interpretations are created equal, and when you can't assess whether your in-house translations are accurate, there are implicit risks to your bottom line and company reputation. Bilingual staff typically self-report their own language skills and are likely to inflate their capabilities in an effort to highlight the reasons you should hire them over other candidates.
There is a critical difference between a translation completed by an employee who describes themselves as "fluent" after taking Spanish in high school and a professional translator who has specialized terminological knowledge, strong written or spoken language skills, and an understanding of translation best practices such as quality assurance workflow and team interpreting. That difference is what boosts your translation ROI and outcomes; don't risk it by entrusting someone who may not have the necessary competencies.
5. Avoid ethical dilemmas
Contracting third-party professional translation and interpreting services can help your HR department prevent a host of ethics violations. Have you considered whether your bilingual employees are able to impartially provide services, or whether they can accurately provide language services while simultaneously doing their jobs? It may be an ethical issue even just to assume your bilingual staff can translate or interpret; just because they are LatinX or come from another country may not mean they feel comfortable offering this type of additional assistance. Some bilingual employees may even consider this a form of cultural taxation.
6. Certification
An external translator or interpreter is also more likely to be able to offer your company the backing of third-party credentials. Many professional linguists hold certifications in particular language pairs, and sometimes even specific subject areas, such as medical interpreting or court interpreting. The American Translators Association (ATA) has a certification program for translators who have passed a rigorous exam testing their understanding of the source language, translation techniques, and writing skills in the target language. Certified translators can provide statements of accuracy for their translations that bear the ATA-certified translator seal.
When language challenges arise in your business, look for a sustainable solution: ATA members offer services ranging from medical translation to subtitling to conference interpreting in over 150 languages and in all 50 states. Visit ATA's Language Services Directory to connect with a professional translator or interpreter today.
---
About the Author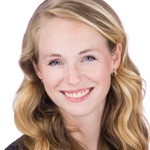 Jamie Hartz is an ATA-certified Spanish to English translator and transcriber specialized in legal and commercial translations. She is also an active volunteer for the American Translators Association, which represents thousands of translators and interpreters in more than 100 countries. To hire a translation or interpreting professional, please visit www.atanet.org/directory/.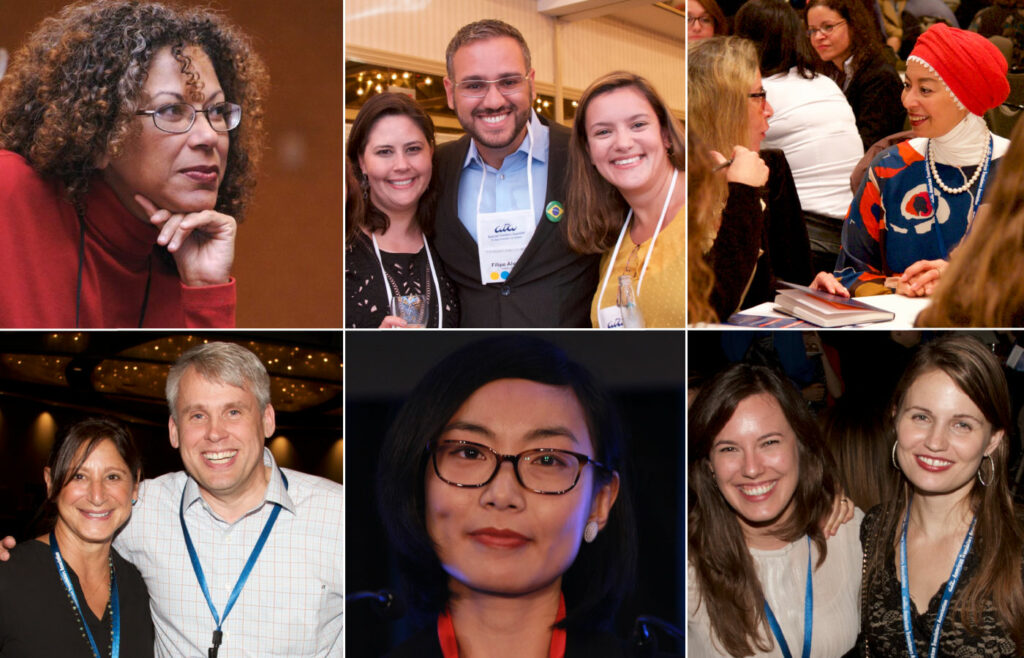 Find the translator or interpreter that meets your needs. Customize your search by language, specialties, location, credentials, and more.
Subscribe to The ATA Compass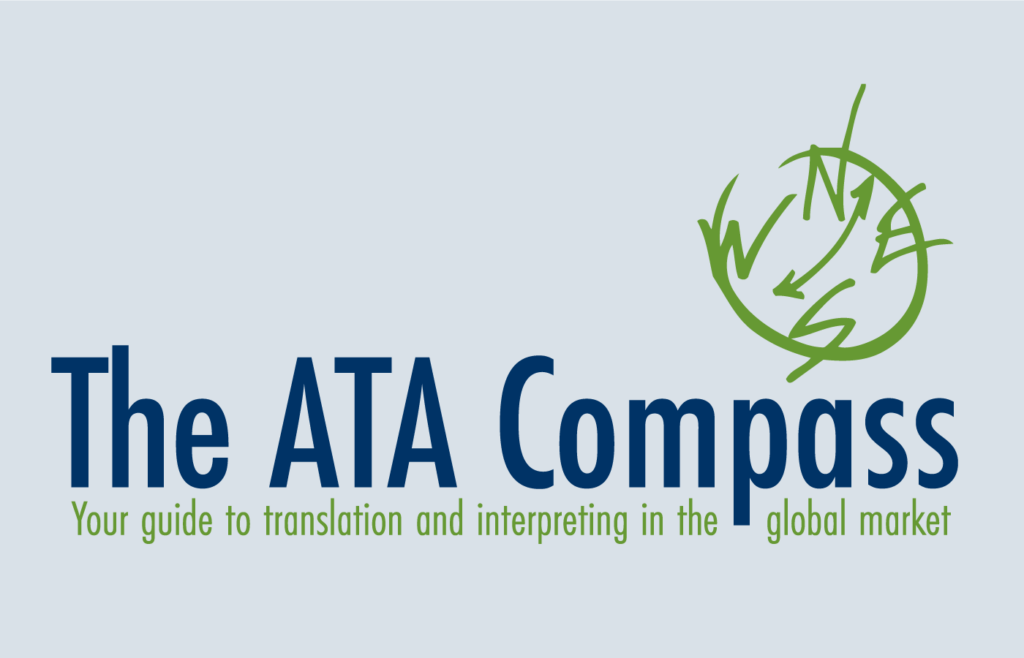 Want to reach more customers, grow your business, and improve your bottom line? Learn how language professionals can help.