Looking for a Professional to Handle Your Translation or Interpreting Job?
ATA's Language Services Directory features the profiles of thousands of translators, interpreters, and companies. You can customize your search by language, specialties, location, credentials, and more.
First, a few helpful hints: Translators usually work in one language direction, say English into Italian. They normally translate into their native language only and can be located anywhere around the world since clients usually send translation assignments by email. Interpreters often work in both directions, say English into Spanish and Spanish into English. They work with the spoken word so they are most often on location, such as in a hospital, courtroom, or business. In recent years, it has become more common for interpreters to work remotely, interpreting webcasts, teleconferences, and other location-independent events.
Using ATA's Directory, you can search for individuals or companies. Individual translators and interpreters can give you the one-to-one working relationship you want for your job. Translation and interpreting companies can take on larger projects involving multiple languages and services.
Still not sure what you need? Let's look at a few examples.
Let's say your business wants its website translated into eight languages. Instead of contacting eight different translators, you can work with a company where you may have one single contact that reaches out to and manages the eight different translators for you. Using ATA's Directory to Find a Company, you will find over 500 companies providing professional language services.
Say you're John Roth, Esq., at a law firm based in San Francisco, CA and you're in the discovery phase of a big case. Some of the documents are in French so you'll need to find one or more translators to translate them into English. Using ATA's Directory to Find an Individual, you will find over 6,000 individuals providing professional language services. Simply select the "Language from" (French) and "Language into" (English) and the specialization (such as Corporate law). Location is probably irrelevant though you can use the translator's location to your advantage (for example, documents you send from your office in Berlin at the end of their work day to a translator in California could be translated overnight and be back in your Berlin inbox the next morning). You may also choose to select only those translators with ATA Certification (if it's available in their language pair) since it's a testament to a translator's professional competence in translating from one specific language into another.
What if you're Dr. Martin in New York City and your patient speaks only Russian? Using ATA's Directory to Find an Individual, you can find an interpreter simply by entering the languages (from English into Russian), your zip code, the search radius (say within 50 miles). You're presented with a list of interpreters who fit the bill. You'll be able to see what experience they have, whether they have a degree in translation/interpreting, what their areas of specialization are (such as health care), and additional information such as relevant certifications.
Now imagine you're Ashley running a startup software company in the Silicon Valley. The first release of your application was a smashing success and you'd like to expand into overseas markets. You don't know much about how localization works and you don't have time to deal with it but you need it to happen, and soon! Using ATA's Directory to Find a Company, you can select your desired language (say English into French) and specialization (Software localization) to be presented with a list of companies. Click on a link to find information such as a company profile, how long they've been in business, what languages they support, and how to contact them.
By using ATA's Language Services Directory, the answers to your translation and interpreting needs are just a few clicks away!
---
About the Author
Paula Dieli is a French to English translator based in San Francisco and specializing in IT and pharmaceutical.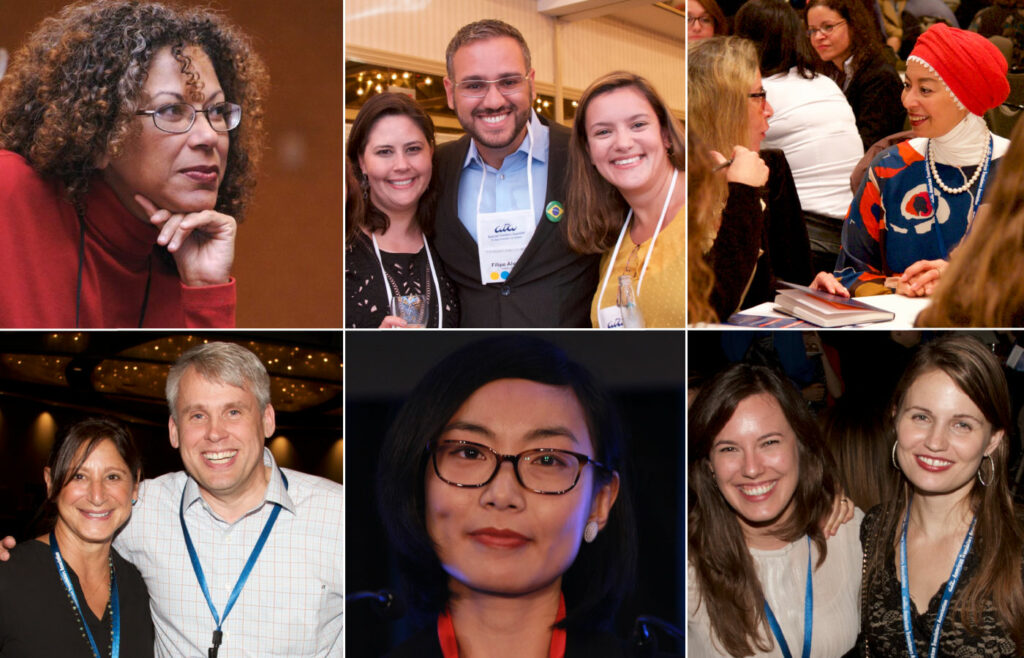 Find the translator or interpreter that meets your needs. Customize your search by language, specialties, location, credentials, and more.
Subscribe to The ATA Compass