Newsbriefs: March 31, 2021
April is National Volunteer Month!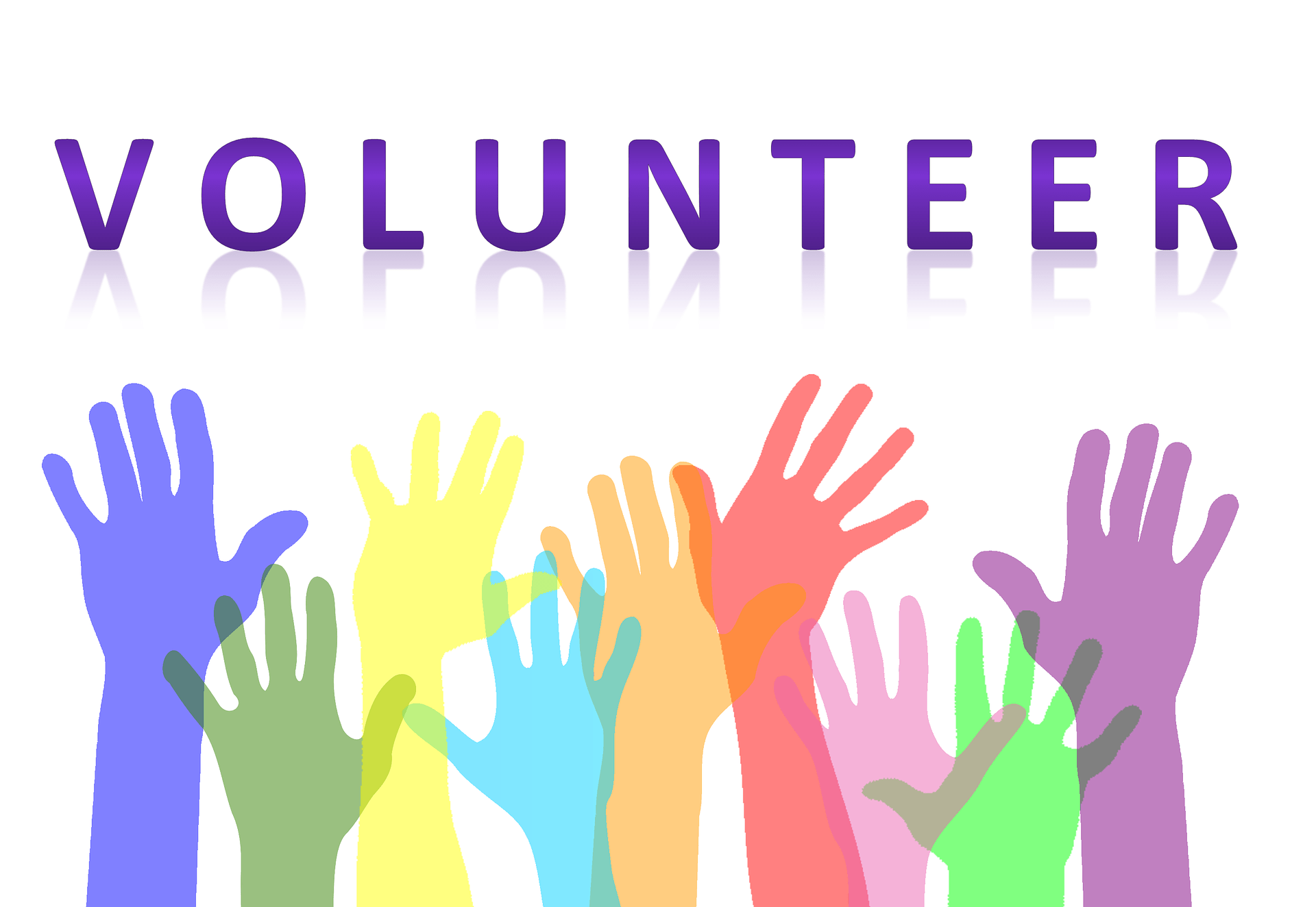 Outstanding volunteers have made ATA what it is today, and this is our opportunity to thank them for their service. From the Board Directors and Officers to Division and Chapter leadership, from committees to conference and webinar presenters, from mentors to reviewers for ATA's Galantière and Ungar awards—the list of ATA volunteers is long. So, please take time in April to personally thank ATA volunteers for all they do.

Learn more about the benefits of volunteering with this free webinar: Volunteering: Making Your Investment of Time Worthwhile.

Don't miss finding out how ATA volunteers are making a difference in the National Language Service Corps (November-December 2020 issue of The ATA Chronicle).

And finally, check out ATA's website for all the ways you can volunteer and get involved with ATA.
Industry News
Translator Pleads Guilty to Sharing Military Secrets
Voice of America (NY) (03/27/21) Farivar, Masood
According to the U.S. Department of Justice, a former U.S. military translator has pleaded guilty to divulging classified information to a Lebanese official with suspected ties to the Hezbollah, a Lebanese terrorist group.
Mariam Taha Thompson, who worked as a contract linguist for the U.S. military in Erbil, Iraq, from 2006 to 2020, pleaded guilty to one count of delivering national defense information to aid a foreign government. She faces a maximum penalty of life in prison. Her sentencing is scheduled for June 23.
Thompson, who was born in Lebanon and became a U.S. citizen in 1993, was arrested in February 2020 at a U.S. special operations base in Irbil, Iraq.
Investigators discovered that as tensions between the U.S. and Iran escalated in the final days of December 2019, so did Thompson's activity on classified systems. For the next six weeks, she used her top-secret clearance to access dozens of classified government files that contained information on American intelligence sources and government cables. In interviews with the FBI, Thompson admitted that she illegally shared classified information with the Lebanese official.
The U.S. Department of Justice reported that Thompson passed along information concerning human intelligence sources, including true names, personal identification data, background information, and photographs of the human assets, as well as operational cables detailing information the assets provided to the U.S. government.
"Thompson jeopardized the lives of members of the U.S. military as well as other individuals supporting the U.S. in a combat zone when she passed classified information to a person she knew was connected to Lebanese Hezbollah, a foreign terrorist organization which intended to use the information to hurt this country," said Assistant Attorney General for National Security John Demers. "To describe this conduct is to condemn it. She will now be held to account for this disgraceful personal and professional betrayal of country and colleagues."
Translations of Amanda Gorman's Inaugural Poem Spark Debate: Can White Translators Interpret It?
NPR (DC) (03/26/21)
Millions of Americans heard 23-year-old Amanda Gorman recite her moving poem
The Hill We Climb
at President Biden's inauguration on January 20.
The poem has now been translated into 17 languages, and all of the translators were approved by Gorman herself. But now, one translator has dropped out and another was let go after mounting criticism.
Gorman approved both Marieke Lucas Rijneveld, a White Dutch nonbinary translator, and Victor Obiols, a Catalan translator, to translate the poem. Neither translator was accused of doing a poor job, but controversy over who should translate the poem began when a Black Dutch writer argued that a translator who isn't a Black female spoken word artist like Gorman shouldn't translate her work.
John McWhorter, a linguist and professor at Columbia University, disagrees. He said Gorman's racial identity shouldn't be a determining factor in who translates her poem.
"There's a sense that when it comes to Black people's relationship with White people, then all bets are off," McWhorter said. "And suddenly we can't imagine that person's artistic statement being rendered in another language appropriately by someone who isn't of her color and hasn't had those particular kinds of experiences, as if they utterly define everything that she is."
Translating a poem and other types of literature is an art form that differs from transcription. Artistic translations rely strongly upon interpretation and portraying the right concepts.
For Nuria Barrios, a Spanish translator, the ultimate goal is for translators to embrace all voices. "In order to be everyone, they must dissolve and be reborn; to come out of themselves in order to enter into others."
Obiols agrees. "If I cannot translate a poet because she is a woman, young, Black, and an American of the 21st century, then I cannot translate Homer because I am not a Greek, or Shakespeare because I am not a 16th-century Englishman."
"The soul of a Black person isn't the racism they experience at the hands of White people, but rather the essence of who they are," McWhorter said. "The idea that it all hinges on this particular issue of how it feels to not be White is an extremely artificial perspective on what it is to be a human being, including a Black human being."
McWhorter added that Black translators should be given more work, but not just because they are Black. And they shouldn't be chosen over someone who is more experienced for the project.
He thinks one solution would be to allow multiple translators to interpret the poem. Readers can then experience their visions of the poem and assess whether race and shared experience creates better or truer interpretations
"The idea that you turn down somebody in late middle age who has translated all sorts of things, including ones having to do with race and racism because they're not somebody who themselves is Black and hasn't suffered racism in the sense that the poet has—that's just too simplistic," McWhorter said.
St. Louis Metro Partners with St. Louis Mosaic Project for COVID-19 Language Access Initiative
Mass Transit (PA) (03/18/21)
In Missouri, St. Louis Metro Transit has partnered with the St. Louis Mosaic Project to help ensure that non-English-speaking riders throughout the area have access to important COVID-19 information on the system in their native language.
The two organizations have created a range of multilingual materials for riders of public transportation whose primary language is not English to help them understand mask policies, fare plans, changing bus routes, and more.
With the help of the International Institute of St. Louis, materials highlighting COVID-19 and health and safety procedures produced by the American Public Transportation Association have been translated into six languages: Arabic, Bosnian, Chinese, Spanish, Swahili, and Vietnamese.
More than 1,750 posters can now be found on MetroLink trains, MetroBus vehicles, and MetroBus shelters across the region. Information has also been shared via social media and directly with immigrant organizations to assist those who are starting to use transit for jobs once again.
St. Louis Metro Transit has contributed additional financial support, including some of the Coronavirus Aid, Relief, and Economic Security Act funding it received to further the project's outreach.
"It's vital that we have effective and clear communication with all the individuals we serve, but especially during these challenging times when the messages we need to communicate help to ensure the safety and health of all our Metro Transit riders," said Taulby Roach, president and chief executive officer of Bi-State Development. "We're proud of our continuing partnership with the Mosaic Project and welcome the opportunity to promote an inclusive environment in the bi-state area."
Indiana Bureau of Motor Vehicles Adding Five Languages, Including ASL, to the Written Test
Associated Press (DC) (03/22/21)
The Indiana Bureau of Motor Vehicles (BMV) announced the addition of five new languages, including American Sign Language (ASL), to the written portion of the state driver's license exam. The BMV says the ASL version of the exam will include video.
The BMV also stated that Hindi, Croatian, Serbian, and Tagalog would be available in the coming months as translations and peer reviews are completed.
"We are excited to offer ASL in the form of a video to our menu of languages for the operator's exam," BMV Commissioner Peter Lacy said. "Because ASL will be available in our computer-based system, it will eliminate the requirement for these exams to be scheduled in advance."
According to the BMV, all non-English translations of the exam are completed by certified translators and undergo a peer-review process prior to publication. The written exam is currently available in 14 languages.
"We remain focused on providing great government service and are eager to roll out these new languages over the next two to three months to better serve all residents," Lacy said.
Study Finds Google Translate Still Isn't Good Enough for Medical Instructions
The Verge (NY) (03/09/21) Wetsman, Nicole
According to a new study by researchers from the University of California Los Angeles Medical Center and the Memorial Sloan Kettering Cancer Center in New York, Google Translate still isn't reliable enough to use for medical instructions for people who don't speak English.
The new study evaluated 400 emergency department discharge instructions translated by Google Translate into seven languages: Spanish, Chinese, Vietnamese, Tagalog, Korean, Armenian, and Farsi. Native speakers read the translations and evaluated their accuracy. Overall, the translated instructions were over 80% accurate. That's an improvement from 2014, when an analysis found that Google Translate was less than 60% accurate for medical information.
But the study also found that accuracy varied between languages. For example, Google Translate was over 90% accurate for Spanish. Tagalog, Korean, and Chinese had accuracy rates ranging from 80-90%. But there was a big drop-off for Farsi (67% accuracy) and Armenian (55% accuracy). Even languages like Spanish and Chinese that were usually accurate could have Google Translate errors with the potential to confuse patients.
"All you need is one error that creates confusion for a patient, and they don't take their blood thinner, or they take too much of their blood thinner," said study author Lisa Diamond, a health disparities researcher at the Memorial Sloan Kettering Cancer Center. "And you end up with a medical emergency."
Federal guidelines say that hospitals and health care organizations have to provide interpreters and translators for patients who don't speak English. However, in practice, many hospitals don't offer interpreters to every patient who needs one, and they're less likely to have a way to translate written instructions.
"There's a clear gap in the ability to provide written information for patients," said study author Breena Taira, an associate professor of clinical emergency medicine at UCLA Health.
"It's become common for doctors to resort to Google Translate in medical settings," Taira said. "You can imagine a well-meaning emergency department provider thinking, 'I really want to provide my patient with instructions in their own language, and my hospital doesn't have a mechanism to do this—why don't I use this automated translation software?'"
"One of the main problems with relying on machine translation is that it can't account for context," Diamond said. "The program might not recognize that a word is the name of a medication, for example, so it loses the meaning of what you're trying to say."
"Instead, doctors should write out instructions in English and have an interpreter go over those instructions verbally with a patient," Taira said. "But that's just a stopgap, since health systems should give doctors a way to get professional translations of materials. Each doctor is going to do the best they can with the resources they have available."
Upcoming CBS Sitcom The United States of Al Faces Backlash over Afghan Representation
USA Today (DC) (03/22/21) Yasharoff, Hannah
The trailer for the upcoming CBS sitcom
The United States of Al
is being criticized for the casting and portrayal of a U.S. military interpreter from Afghanistan.
Set to premiere April 1, the sitcom centers on the friendship between Riley, a Marine veteran struggling to adjust after returning home to Ohio, and his former interpreter, Awalmir, who is living with Riley and his family after moving to the U.S. from Afghanistan to start a new life.
Many on social media, including members of the performing arts community, have taken issue with the fact that Adhir Kalyan, the actor who portrays Awalmir, is not Afghan.
"I crave Muslim content, but this is offensive," tweeted Maysoon Zayid, an actress on
General Hospital
who is Muslim and Palestinian.
"I know the producer has other credits, and I honestly believe his heart was in the right place," tweeted Broadway performer Pia Glenn. "But at some point, the decision presented itself to make either a sitcom or a show honoring Afghan soldiers, and he chose the former."
Executive Producer Reza Aslan, who is from Iran and produced the documentary series
The Secret Life of Muslims
, defended the sitcom on social media, emphasizing that all critics have seen at this point is the trailer. "You can't judge a show by a 30-second trailer," he said, adding that four of the five Afghan characters on the show are played by Afghans.
Some critics are concerned the sitcom's portrayal would whitewash and stereotype nuanced relationships between U.S. military members and Afghan interpreters.
"You are literally talking about a true story," Alsan said in response to those who worried the storyline was romanticized. "There are dozens and dozens of Afghan interpreters living with U.S. soldiers. We know because we actually spoke to them. This is literally their story."
Aslan also said the show works "hand in hand" with No One Left Behind, a nonprofit dedicated to "ensuring that America keeps its promise to our interpreters from Iraq and Afghanistan," and the International Refugee Assistance Project, which provides "legal advocacy for refugees and displaced people in need of a safe place to call home."
Fellow Executive Producer Mahyad Tousi added that the characters and storylines had been "mined from deep research and interviews with dozens of folks who have walked in these shoes in order to make nuanced commentary on how war affects people."
"The only way you will no longer be underrepresented on TV is if people like me try to do something about it, and people like you support it," Aslan said. "I've been misrepresented on TV my whole life. I came to Hollywood to change that."
ATA News
ATA Podcast: Professional Development Program
If you have read
ATA Newsbriefs
or
The ATA Chronicle
, followed ATA on social media, or opened one of ATA's email broadcasts, then you're probably aware of ATA's Professional Development Committee (PDC). Charged with developing continuing education for translators and interpreters—members and non-members alike—this group of hard-working volunteers has picked up the pace to offer more than 50 webinars and virtual workshops in 2021.
To find out more about ATA's continuing education program and where it's headed, listen to Host Matt Baird interview PDC Chair Veronika Demichelis in
Epsiode 54
of
The ATA Podcast.
Last Call: ATA Mentoring Program Enrollment Ends Today
Advice, encouragement, lessons learned, career guidance—the benefits of being a mentee can be critical to the success of a career or business.
Applications from interested mentees and mentors will be accepted through March 31. This will be your only opportunity to enroll in the 2021 program.
Submit your application now.
National Health Law Program Needs Your Help
The National Health Law Program is collecting examples of problems with how information about COVID-19 services (e.g., testing, vaccines, treatment) is being made available to ilimited-English-proficient (LEP) individuals.
Examples may be submitted by organizations and individuals, including interpreters, translators, and the general public.
Click
https://forms.gle/xkj8fq4d1vVfWLux9
to submit examples. The deadline for submission is April 8, 2021.
The information shared will be included in a request to the U.S. Department of Health and Human Services asking the agency to issue guidance to state and local governments to ensure effective language access for LEP individuals during the COVID pandemic.
Back to Business Basics Wbinar: Personal Branding
Presenter:
Ben Karl
Date:
April 6, 2021
Time:
12 noon U.S. EDT
Duration:
45 minutes
Language:
English
Level:
All
CE Points
: None
Developing a personal brand is a classic "work smarter, not harder" technique. When done well, it can showcase your specific expertise and skill set, bring focus to your marketing, and target your ideal clients. Far more than a logo or a slogan, your personal brand will tell your story, from who you are and what you do to why you are the right person for the job.
Attend this webinar to learn how to build a brand that is practical for you and your clients. Limited to ATA members.
Registration is required.
What is ATA's Back to Business Basics Webinar Series?
Sometimes it's the simple things that trip you up or hold you back in business. That's the point behind ATA's Back to Business Basics webinars—a series of 45-minute webinar sessions offering practical advice on common translation and interpreting business problems.
Where Can I Find the Back to Business Basics Webinars On Demand?
Look for
Webinar Series
in the drop-down for the
Events
tab on ATA's website. Then, scroll down to Back to Business Basics.
ATA Webinar: Doing Business with Law Firms
Presenter:
Paula Arturo
Date:
April 14
Time:
12 noon U.S. EDT
Duration:
1 hour
Language:
English
Level:
All
CE Points:
1 ATA-approved
Legal translators are expected to master both law and language in a market with its own unique, and often rigid, set of rules. This is not a field you jump into unprepared.
So how do you know if this field is right for you? How do you prepare to cater to this demanding market? Should you sub-specialize? If so, in what? How do you get your foot in the door with top law firms? And once inside, how do you keep them happy and coming back?
Presenter Paula Arturo will draw on her 20+ years of experience and current role at a top law firm to help get you on track for doing business with law firms.
What will you learn?
Six essential steps to take before marketing to law firms
How to earn client trust
How to manage the cost of doing business without lowering your fees
How to foster long-lasting relationships with law firms
How to provide the full range of services law firms typically expect
Register now!
ATA Member $45
Non-Member $60
Speak a Foreign Language?
Check out ATA Government Linguist Outreach Task Force (GLOTF) Chair Rusty Shughart's article
"Speak a Foreign Language?"
in the April issue of
G.I. Jobs.
The GLOTF, working under ATA's Government Division, aims to educate military linguists about career opportunities for their skills in the private sector and show them the translation and interpreting community's professionalism and ethical standards.
ATA Webinar: Language Services from a Gender Perspective
Presenter:
Mariana Favila Alcalá
Date:
April 21
Time:
12 noon U.S. EDT
Duration:
1 hour
Language:
Spanish
Level:
All
CE Points:
1 ATA-approved
Presented in Spanish.
Many of us do not really know what inclusive language is but are curious about this linguistic phenomenon. We want to know more.
With a focus on descriptive and feminist translation studies, queer linguistics, and decolonial theory, this webinar will offer you answers, including the reasons behind inclusive language reforms and the role played by language professionals in relation to those reforms―especially in legal contexts.
We will also review practical examples to understand strategies that may be used if we are required to use inclusive language or if, as language professionals, we have resolved to actively participate in a movement that seeks to build a more equitable society.
Learn More!
This webinar was organized with the assistance of ATA's Spanish Language Division.
What will you learn?
Why inclusive language reforms and practices are not a new trend
What role language providers play in creating fairer societies
Theoretical and practical tools that will allow you to make word choices
Ways to use inclusive language in your translations
Register now!
ATA Member $45
Non-Member $60
Reminder: Contact Your Senator
The
Protecting the Right to Organize Act of 2021
, also known as PRO Act, represents a dramatic change in U.S. labor law, including the adoption of the ABC worker classification test at the federal level. This will make it more difficult for individuals to claim independent contractor status. A similar ABC test proved disastrous for most professional translators and interpreters in California when the state's Assembly Bill 5 went into effect in 2020.
PRO Act is now under consideration in the U.S. Senate after being passed by the House of Representatives on March 9.
What You Can Do as an ATA Member
Protection from exploitation and misclassification is essential for some occupations. Ours is not one of them. We are calling on ATA members to contact their senators as soon as possible to inform them of the serious unintended consequences of PRO Act on our industry. Not only is the ability of professional linguists to practice as independent contractors threatened, but continued access to language services by those with limited English proficiency is also at risk.
Read ATA's letter to Congress: H.R.842 – Protecting the Right to Organize Act of 2021.
Contact Your Senator Today!
Go to the
U.S. Senate
to find your state's senators. Feel free to use ATA's letter to Congress as a basis for your communication and add your own personal appeal for amendment.
Questions?
Email the ATA Advocacy Committee at
advocacy@atanet.org
.
Free Members-Only Webinar for April
ATA offers members one free webinar every month. Don't wait to watch this month's freebie!
Translating for the Pharmaceutical Industry: Resources and Translation Strategies
When translating for clinical trials in the drug research industry, it is essential to understand the linguistic style and types of documentation in addition to the terminology. Watch this webinar to learn how the pieces work together to make the whole. Includes strategies you can use to improve consistency and accuracy in your work for the drug research industry. Useful for translators at any stage of their career.
About the Presenter
Carmen Cross has worked as a German> and Arabic>English legal and medical translator and proofreader since 2005. She specializes in medicine (pharmaceuticals and medical instruments) and law (patents and contracts), finance, marketing, tourism, engineering, IT/computers, and science (botany and chemistry).
In addition to her ATA membership, Carmen belongs to the American Association of Teachers of Arabic and the National Council of Less Commonly Taught Languages.
ATA62 Annual Conference Website Now Online!
It's never too soon to start planning for the ATA Annual Conference!
Whether you attend in person or virtually, you'll find the education you'll want to get ahead, the connections you'll depend on to grow your referrals, and the strategies you'll need to stay competitive.
What will ATA62 look like?
Conference Sessions: More than 120, in person and virtually
Advanced Skills and Training Day: Interactive, in-depth three-hour courses
Speakers: Selected through a competitive peer-review process
Continuing Education: Up to 10 continuing education points for ATA-certified translators
Book Your Hotel
Discounted rates at the Hyatt Regency Minneapolis will be available through October 1, or as space allows. Check out the hotel and book
here
.
And there's more!
Head to the
ATA62 Annual Conference
website for details. Plus be sure to follow #ata62 on social media for updates as they become available.
In the March/April Issue of The ATA Chronicle
ATA Joins Forces with the Association of Language Companies to Bridge the Education/Career Gap
Language services companies increasingly need qualified talent to fill positions in translation, interpreting, localization, language instruction, testing, and more. Unfortunately, too few language majors enter the marketplace with real-world skills. The ALC Bridge project came into being to close the gap between the needs of academic institutions that are looking for job opportunities for their language students, and the business world, which is seeking students who are well prepared for careers in the language services industry.
(Caitilin Walsh)
ATA's New Mastermind Program for Members: What Is It and Who Can Benefit
Do your fellow ATA members know business practices, resources, and techniques you would never hear about in a class or webinar? ATA's Mastermind Program may just change that!
(Tess Whitty and Dorothee Racette)
Terms and Conditions of Service: The Key to Future-Proofing and Protecting Your Translation Business
From the buyer's side, I can't imagine working with a professional who doesn't put their promise in writing. From the translator's side, I can't imagine doing business without protecting my interests. A well-drafted contract is such a win for both sides in any line of business that the thought of doing business without one is, to me, simply inconceivable.
(Paula Arturo)
How to Build Resourcefulness as a Freelancing Parent
Freelancing parents constantly face multiple challenges, especially during the current pandemic. Although there's no one-size-fits-all recipe for success, there are a few simple steps you can take to transition smoothly into the life of a freelancing parent.
(Dorota Pawlak)
Translating Humor Is a Serious Business
Puns, regionalisms, wordplay, and cultural references can make the literal translation of humor a joke in itself, not to mention a seemingly impossible challenge for the translator!
(Marina Ilari)Access to
The ATA Chronicle's searchable archives
is available online! And don't forget to check out the latest issue of the
Chronicle Online.
March 31, 2021
---
Have you ever fallen for a scam?
---
Previous Poll Results
How did your business do in 2020?
33% = revenue increased
49% = revenue decreased
19% = revenue stayed the same
---
In This Issue
ATA Volunteers
Podcast: Episode 54
Last Call: Mentoring
National Health Law
Back to Business Basics
Webinar: Law Firms
GI Jobs
Webinar: Gender Perspectives
Reminder: PRO Act
Free ATA Member Webinar
ATA62 Website Online
The ATA Chronicle
---
ATA Members Only

Free ATA Webinar!
Translating for the Pharmaceutical Industry: Resources and Translation Strategies
---
ATA Webinar Series
Doing Business with Law Firms
April 14
12:00 noon EDT
Registration open
Gender Perspectives
April 21
12:00 noon EDT
Registration open
Back to Business Basics
Personal Branding Basics
April 6, 23021
12 noon EDT
Free! Register now!
---
Calendar of Events
ATA Mentoring Program
Deadline: March 31
ATA Board of Directors Meeting
April 24-25, 2021
Virtual
ATA62 Annual Conference
Minneapolis, Minnesota
October 27-30, 2021
---
The ATA Chronicle March/April 2021
Attention U.S. Military! Join ATA and take 50% off your membership dues!
Continuing education anywhere, anytime!
---
BE SURE TO FOLLOW ATA!
---
ATA is a professional association founded to advance the translation and interpreting professions and foster the professional development of translators and interpreters. With almost 10,000 members in more than 100 countries, the Association includes translators, interpreters, language services providers, educators, project managers, localization specialists, hospitals, universities, and government agencies.