Local Conferences: The Block Parties of the Language Industry


Are you a member of your local translators and interpreters association? Have you ever attended a local conference? There is no question that a large-scale conference like that of the ATA is worth attending at least once in your career, but conferences of its scope come with a price tag and can require significant travel.
Luckily, you do not have to travel far or break the bank to find inspiration, meet new colleagues, and improve your skills and knowledge. To highlight the value of local conferences, The Savvy Newcomer is bringing you a series of guest posts featuring reflections by conference-goers who have kept it local. In the first post, Jillian Droste, member of the Oregon Society of Translators and Interpreters (OSTI), reflects on her experience at the organization's 5th annual conference in Portland, Oregon this summer.
         As small, intimate, and relatively informal events for networking and continuing education, local translation and interpreting conferences are as warm and inviting as neighborhood block parties. Much like a neighborhood gathering, local conferences provide the perfect opportunity for new and experienced professionals to mingle and learn within their regional cohort. This year's Oregon Society of Translators and Interpreters (OSTI) conference was a perfect example of just this sort of reunion.
An Easy Step in the Right Direction
Neighborhood block parties encourage individuals and families to step outside of their own backyards and join others in a celebration of community. Local conferences achieve this same goal with respect to translators and interpreters, proving especially important to those of us who fit the stereotype of the introverted translator. I readily admit that my comfort zone is at home, with my dogs, working independently. And yet, I know my business will not grow itself in the quiet of my office. Fortunately, local conferences are among the least daunting of those opportunities designed for professional development, continuing education, and networking.
Mentally preparing myself for this one-day conference was far easier than anticipating an event that would take me away from home for multiple days. The event's affordable cost further contributed to the ease of attending, as did the location. Attending a conference over the weekend in my hometown meant that I did not need to plan for time off work, purchase a plane ticket, or book a hotel room.
This is not to say we should all succumb to introverted tendencies and forever avoid large events. But if this important step in career-building is something you would rather put off out of intimidation or logistical complications, it may be the perfect time to check out your own local events. You can ease your fears, and your transition into this branch of the professional world, by attending a local conference now and working up to a larger event later.
Designed to Facilitate Networking
         Though we may not think of them as such, neighborhood block parties are, at least in part, networking events. Sure, neighbors come together to celebrate neighborliness, and probably good weather, but they also undoubtedly intend to vet neighbors, scout for babysitters, or seek new friendships. Block parties bring people from the same area together in a neutral setting, making it easier for folks to connect. Local conferences work from the same premise.
By volunteering at the registration table at this year's OSTI conference, I enjoyed a head start in forming new connections with other local language professionals. I recommend this to anyone looking for an extra way to feel involved. As a volunteer, I was immediately connected to the conference organizer, members of the board, and a number of regular conference attendees.
Once the volunteer shift came to an end, I easily found more opportunities to get to know other attendees. Conference-goers enjoyed breakfast and lunch together in a beautiful hall full of friendly faces. Outside of mealtimes, the limited number of presentations at each hour further enabled connection among attendees with similar goals and interests. It is easy to assume that a conference with more workshops is always preferable, but with fewer options, there was less movement between presentations. With this, conference-goers had more time to bond with a fairly consistent group of individuals and were able to engage in more in-depth conversations before and after presentations.
Small Size Means Greater Participation
         Neighborhood block parties often have games and activities to entertain young kids. While there were no games, per se, at this conference, the event's smaller size resulted in more opportunities for creativity and active engagement. One presenter used minor costume changes to simultaneously represent the distinct perspectives of independent contractors and project managers. Another captured the attention of attendees of an otherwise dense medical presentation about anticoagulants by guiding them through the creation of a human hemostatic plug.
Presenters were able to get immediate feedback from attendees and make small adjustments to adapt their material to issues specific to the actual audience. Of equal importance, the smaller audience size ensured that attendees were able to ask questions and more easily approach speakers after their presentations. Attendees were also able to benefit from more direct contact with fellow conference-goers and presenters.
Conferences as Leadership Opportunities
         Local conferences serve as the perfect venue for translators and interpreters to develop their presence as industry experts by delivering presentations, addressing attendees as candidates for the board, or by filling other essential roles during the conference. As with any event in which people are brought together, whether it is a block party or a conference, leaders are essential.
Beyond requiring leaders to make the event itself a reality, the OSTI conference served as a springboard for future leadership opportunities for attendees, who were encouraged to propose OSTI events and submit workshop proposals for the following year's conference. Moreover, the other characteristics that made this event so inviting—its small size, the ease of attending, the more casual atmosphere—made the path toward securing a leadership role feel more immediately attainable.
What Are You Waiting For?
There is no doubt that this conference will be a regular event in my fall calendar. In fact, I have already saved the date for next year. If you are a Pacific Northwest translator, interpreter, project manager, or other individual involved in the industry, I encourage you to join us! If you do not live in the area, take a moment to find your own local events. For a small price and minimal effort you will find yourself connecting, participating, and feeling inspired at an event that—truly—is as friendly as a block party. I hope to see you there!
---
Author bio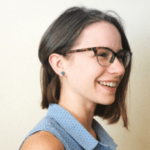 Jillian Droste is a Spanish to English translator with an MA in Translation and Interpreting from the University of Illinois. Since earning her degree in 2016, she has translated marketing, academic, and medical texts with an increasing focus on medical materials. A member of the ATA and OSTI, Jillian values continuing education and community engagement.
When not translating, she enjoys interpreting for The Red Cross and a local medical clinic in an effort to increase access to health care. Outside of work, she can be found reading, snuggling with her dogs, or crouched in the dirt struggling to understand the intricacies of first-time gardening. Reach her at info@sentidotranslation.com.
Subscribe to The Savvy Newcomer