Are You Using LinkedIn to Get High-Paying Clients?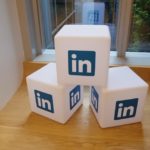 If you are spending all or most of your social media time on Facebook, you are missing out on the chance to meet and impress high-paying clients. While it may be fun and comfortable to network with colleagues on Facebook, the clients you want to attract are spending their time on LinkedIn—the #1 business social network.
LinkedIn Helps Freelancers Get Clients
About half of freelancers who use social networks for business (51%) said LinkedIn was "important" or "very important" in finding clients in How Freelancers Market Their Services: 2017 Survey. But only 7% of freelancers said Facebook helped them get clients.
Freelancers who get clients through LinkedIn:
Have a client-focused profile
Have a large network
Are active on LinkedIn
With increased competition for translating and interpreting work, LinkedIn is more important than ever before. Fortunately, it does not take a lot of time or effort to develop a strong LinkedIn presence. But you do need to know what to do, and you need to understand the massive changes LinkedIn made in early 2017.
Attract High-Paying Clients with Your Profile
Want to be near the top of the search results when clients search for freelance translators and interpreters? Focus on the needs of your target clients and how you meet those needs. A client-focused profile can help you attract the high-paying companies you want to work with, instead of relying on agencies.
Write a Clear, Compelling Headline
Your headline is the most important part of your profile. Clearly describe:
What you do
How you help your clients.
Headlines like "translator," "interpreter," or "translator and interpreter" are generic and boring. But you will stand out—and attract more high-paying clients—with a headline like these:
ATA-certified Spanish to English freelance translator delivering accurate and readable translations
OR
ATA-Certified Japanese to English translator • I help life sciences companies engage key audiences
OR
Bilingual (English/Spanish) freelance translator who partners with large companies, small businesses, and entrepreneurs
LinkedIn gives you 120 characters for your headline. Use them to write a compelling description and make clients want to learn more about you. You also want to include the keywords that clients will search for in your headline, like: "freelance," "translator" and/or "interpreter," and your languages. Certification is a big benefit to clients, so if you are certified, put this in your headline. Include any industry specialties too.
Write a Conversational, Concise, Client-Focused Summary
Your summary is the second most important part of your LinkedIn profile. Remember that it is a marketing tool, not a resume. So make it conversational and concise.
Only the first 201 characters (45 in mobile) in your summary show before people need to click "See more." In 201 characters, you can write about the first two sentences. These sentences should flow with your headline and offer a client-focused (benefit-oriented) message.
Think about what clients need from translators and interpreters. General needs include:
Accuracy
Attention to detail
Ability to translate the message from one language to another without altering the original meaning or tone
Ability to communicate clearly with the specific audience
Collaborative working style
In your first two sentences and throughout your summary, focus on general needs and needs specific to the type of clients you work with or projects you work on. State how you meet client needs.
Include just enough key content so that clients know that you are the right choice for them:
Relevant experience and background
Services
Education and certification
"Relevant" means what your clients care about, not what is important to you. Concisely describe your work, and use a bulleted list for your services. Include bulleted lists for the industries you work in and the type of projects you work on too.
If you work in a specific industry, include this too. Industries are no longer shown on profiles, but they are still there behind the scenes, and are used by LinkedIn's search algorithm.
At the end of your summary, include a call to action and your contact information. The call to action is what you want prospective clients to do (e.g., call, email, or visit your website). Include your contact information and your website in your summary and also in the section on contact information to the right of your profile.
Check Your Photo and Background Image
Profile photos and background images are different now. Your profile photo is smaller and round, and in the center of the intro section, Make sure that part of your head has not been cropped out.
The size of the background image is now 1536 x 768 pixels. Simple, generic background images that look great on smart phones, tablets, laptops, and desktops work best.
Use my free Ultimate LinkedIn Profile Checklist for Freelancers to make sure your profile will stand out from those of other freelance translators and/or interpreters.
Build a Large Network and Be Active
LinkedIn's 2017 changes made your network and activity much more important in search results. If you want to be near the top of the search results, you need to have a large network and engage with your connections—clients and other freelancers.
Make other freelance translators and interpreters a big part of your LinkedIn network. Building relationships with them will help you get more referrals.
Connect with Clients and Freelancers Personally
Use personal invitations to connect with clients and other freelancers. Most clients do not seem to be very active on LinkedIn, unless they are searching for freelancers. But you still want to connect with them to get access to some of their connections and expand your network.
Plus, you will get notices from LinkedIn when a client changes jobs, gets a promotion, posts an update, etc. Congratulating the client on a professional achievement or commenting on the client's post is an easy way to stay in touch and help ensure that the client thinks of you first for freelance work.
Share Useful Content and Engage with Your Network
Share your own updates about 1-3 times a week. Most updates should provide useful content, like a blurb about an article, blog post, or report related to your work, with a link. Respond to all comments on your updates, and comment on other people's updates.
Once in a while, you can post a more promotional update. But make sure your connections will benefit from reading your update. For example, if you publish a post on The Savvy Newcomer, you could do a post with a brief overview of the post and a link to it.
Grow your network quickly by inviting relevant people to join your LinkedIn network. Check out the profiles of people who comment on or like your updates, and the people whose updates you comment on. Invite anyone who could be a good connection to be part of your network. I doubled my LinkedIn network in a few months by doing this. Since then, the number of profile searches and views of my posts has grown exponentially.
You can do all of this in about two hours a week, and you can use the work you do to develop a client-focused LinkedIn profile on your website and in other marketing efforts too.
Image source: Pixabay
---
Author bio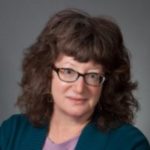 Lori De Milto is a freelance writer, online teacher/coach for freelancers, and author of 7 Steps to High-Income Freelancing: Get the clients you deserve.
Lori helps freelancers find and reach high-paying clients through her 6-week course, Finding the Freelance Clients You Deserve.
Subscribe to The Savvy Newcomer