Savvy Diversification Series – How I Became a Medical Writer
The Savvy Newcomer team has been taking stock of the past year and finding that one key priority for many freelance translators and interpreters has been diversification. Offering multiple services in different sectors or to different clients can help steady us when storms come. Diversification can help us hedge against hard times.
With this in mind, we've invited a series of guest authors to write about the diversified service offerings that have helped their businesses to thrive, in the hopes of inspiring you to branch out into the new service offerings that may be right for you!
---
While I was born and raised in Spain, English became my second language early, thanks to my native English-speaking teachers at school. As a kid, I wanted to become a physician. But it was my passion for communication and foreign languages that prevailed. That is why I chose to study for a licentiate in Translation and Interpreting. My career as a translator started in 2004. Having decided to work while in college, I first used my skills in customer service jobs. After graduating in 2010, I began freelancing. At that time, I was primarily working on financial and marketing translation projects. Little did I know that love would end up changing my entire world.
In 2013, I married a US citizen, which allowed me to obtain a resident visa, and three years later, I relocated from Barcelona to Chicago. Life in the US has been a blessing ever since. In Spain, I never had a steady career as a freelance translator. Here, however, I managed to make it a full-time job. Moving to the US also opened a new possibility for me: medical translation. I realized there was a growing demand for translation services for Spanish-speaking patients, which led me to rediscover my interest in medicine. Additionally, becoming ATA-certified (English into Spanish) helped me find and secure work for clinics and hospitals throughout the country.
I was lucky to have my first US client train me as a medical translator. Although research has always been my friend, having an expert provide me with feedback to improve was essential to advance my career. I continued building a solid client portfolio over the next few years. But then, the pandemic came in 2020, and my sense of security went out the window. Yet, as a person who likes to think of times of crisis as times of opportunity, I quickly realized that I had not proofed my business for lean times.
Choosing a specialization is not limiting yourself
For many years, I avoided marketing myself as a specialist. Reasons include impostor's syndrome and fear of limiting myself. I wanted to keep my options as open as possible. At first, I was not even sure I wanted to choose medicine as my specialization. I thought I would have to put myself through medical school due to my lack of a scientific background. In fact, I had my eyes set on audiovisual translation for years.
However, the pandemic allowed me to see things differently. Here are some of the things I realized:
To call myself a specialist, I would have to do more than just learn while working because the trial-and-error method alone would never make me a subject matter expert.
To take on more technical, complex projects that paid better, I would have to start investing more in continuing education.
Unlike before, now I had enough time to learn new skills and topics.
Sticking to medicine and other related life sciences helped me find more translation work that paid better. But that was not the only benefit I obtained. It also led me to discover medical writing.
According to the American Medical Writers Association (AMWA) website, medical writing involves producing and developing materials that deal specifically with medicine or health care. That is, medical writers gather, organize, interpret, and present data in a manner that is appropriate for the target audience. The AMWA website states that medical writers may prepare the following:
Journal articles and manuscripts for medical and scientific publications
Continuing education materials for health care professionals
Regulatory documents for government agencies
Patient education brochures, news articles, website content, and books for the general public
Health care policy documents
Grant proposals for research scientists and institutions
Sales training and marketing materials for pharmaceuticals, medical devices, and other health care products1
Having identified patient education as the area that I had the most experience with as a medical translator, I decided that I wanted to learn more and see if I could diversify my business.
Becoming a medical writer requires additional training
A book called The Accidental Medical Writer convinced me to pursue medical writing. That book includes an invaluable section with resources for people who want to get started as medical writers.
My next step was joining AMWA, which helped me become acquainted with experts, become aware of ethical standards, and acquire more in-depth knowledge about health care.
Medical writers may have different educational and professional backgrounds. Some have a medical or science degree or experience in academic settings or as scientists, pharmacists, or health care providers. Others, like me, have a background in communication and languages.
Contrary to what some people think, you do not have to be a native speaker of the language you work with as a medical writer. Still, you must have advanced knowledge of the following:
Grammar and usage
Punctuation
Sentence structure
Additionally, it is not enough to know medical terms. For instance, you must know the meaning of the prefixes and suffixes that make up words, as well as the rules for eponyms or the difference between acronyms and initialisms.
A basic understanding of statistics is necessary if you work with medical research, which could require you to create graphs and tables. That is why I recommend the AMWA Essential Skills Certificate program, which focuses on the previously mentioned skills.
After completing and earning the AMWA Essential Skills Certificate in 2021, I began reading books and pursuing learning opportunities. Besides patient education, I identified another area that matched my interests: regulatory writing.
Diversifying your services will help you grow
My path as a medical writer started after choosing my niche as a translator. Once you have selected your niche and, if needed, put in the time to learn and practice the necessary skills and knowledge, you may be able to transfer those into other areas. If you are a medical translator who enjoys writing, medical writing may be the right fit for you!
References
"About Medical Communication," "Career," American Medical Writers Association, accessed June 2, 2022, https://www.amwa.org/page/Med_Communication.
Resources
The Accidental Medical Writer: How we became successful freelance medical writers. How you can, too. Authored by Cynthia L. Kryder, MS, CCC-Sp, and Brian G. Bass, MWC.
American Cancer Society Textbook of Clinical Oncology. Edited by Walter Lawrence and colleagues.
The Anatomy Coloring Book. Authored by Wynn Kapit and Lawrence M. Elson.
Health Literacy from A to Z: Practical Ways to Communicate Your Health Message. Authored by Helen Osborne.
Medical English Usage and Abusage. Authored by Edie Schwager.
Image attribution: photo by The National Cancer Institute, available on Unsplash. 
This blog post was edited by Victoria Chavez-Kruse of The Savvy Newcomer team
---
Author bio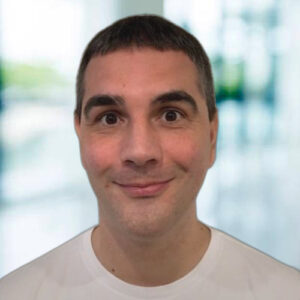 Antoni Maroto is a freelance medical communicator who aims to produce accessible, clear, and inclusive documents for consumers, health care providers, patients, and regulatory agencies. His areas of specialization are imaging and radiology.
Antoni is an ATA-Certified English into Spanish translator who also works in Catalan. On his blog Antoni's Advice & Adventures, he writes about medical communication, continuing education, and freelancing.
Subscribe to The Savvy Newcomer