Are you an established translator or interpreter looking to take your business to the next level? You're the reason we're here!
Next Level supports translators and interpreters with five or more years of experience as they seek to achieve their business goals. We provide information for both freelancers and company owners to use in all aspects of their careers, from improving their privacy protections to planning for retirement.
Have a question or want to suggest an author or pitch an article? Drop us a note at atabizpractices@atanet.org!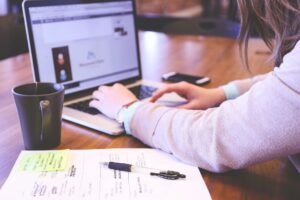 This post is a reblog, originally published in the Tool Box Journal Newsletter, Issue 22-6-338 on June 15, 2022. It is reposted with permission from the author. Our brains are wired to resort to tried-and-true recipes in times of uncertainty, but old approaches are not always the most productive choice. The work of Nobel laureate Daniel Kahneman has helped us understand that our decisions are always driven by an "impulsive" and a "deliberative" system. When we have enough time and feel calm, it is easy to make well-reasoned, balanced decisions, but the impulsive system takes over on autopilot when we need…
Read More
An earlier version of this article appeared in The ATA Chronicle. Have you ever asked yourself: What's the Business Practices Education Committee up to these days? Probably not. In fact, you are more likely wondering: What is the Business Practices Education Committee? For the uninitiated: The Business Practices Education Committee was established in 2005 to provide ATA members with information…
Read More
Have an idea for us?
If you have feedback or ideas for future articles, contact the Business Practices Committee.