Always leave the door open for future opportunities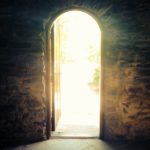 Learning to say no is widely covered in our profession. It is a skill many of us have to work on. It took me a long time to identify my limits and realize that yes can be a huge and attractive trap. There is another aspect of our profession that does not receive as much attention: learning to hear no and respond properly.
Not too long ago I was contacted by a law firm. They seemed to be in a big hurry to replace their previous translator. They invited me to come to their offices for a meeting and I promptly agreed. Error #1.
I should have investigated them before responding to their email. The email identified the type of law the firm was involved in, but did not give me any idea of their size or type of cases they took on (personal, business, both). It would also have been a good idea to tell them my rates beforehand to make sure my services fit within their budget. Error #2.
The interview was conducted in a hallway (bad sign). I was informed that the attorney herself performed the translations into Portuguese (well, her accent was not that of a Portuguese speaker, which already concerned me), and the attorney's focus was on cost. All she cared about was the fact that her former translators had raised their fees.
Upon seeing the dollar signs swirling around my head, I informed her of my rates. Guess what her response was? She abruptly thanked me, turned around and left the hallway. I was left there dumbfounded staring at her back. After a day of thinking how to properly respond, I sent her office a note that read more or less like this:
Dear Former Prospective Client,
Thank you for making yourself available to speak with me at your offices on [DATE]. I truly wished we had had more time to speak so we could both fully understand what was at stake.
My career in translation and interpreting spans 36 years and I have clients in various countries and industry segments. The reason my clients choose to work with me are quality and reliability. The dollar signs attached to a translation project are to be analyzed against the best interest of the client, always.
In order to project a more polished image and produce a fully culturally and linguistically correct product, language access through translation and interpreting has to be considered beyond dollar signs.
I understand that my rates do not fit your budget but I can offer you guidance on where to look for qualified professionals. The best places to find qualified translators are the National Association of Judiciary Interpreters and Translators (www.najit.org) and the American Translators Association (www.atanet.org). These two professional associations offer directory users the opportunity to search by language pair, certifications and location among other options. Their members are bound by codes of ethics pertaining to confidentiality, quality, professionalism, which I believe, would suit your organization.
The ideas behind the note were:
Bring back a level of civility to our exchange
Keep the door open for future projects
Share information that may assist them in the future
Help them realize that their need is shared by many and
There are professionals trained to assist them
As you may have guessed, I have not heard back from them. However, should they choose to do so, rather than the bad impression left by the meeting, we will have the email as a starting point for our renewed relationship.
Lessons learned:
Always follow your procedures for qualifying a client
Rushing things lends itself to bad experiences (not always, but enough times)
An emergency on the client's part does not constitute an emergency on my end
Keep calm and read the signs!
Image credit: freely
---
Author bio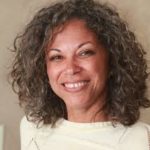 Brazilian-born Giovanna "Gio" Lester has worked in the translation and interpreting fields since 1980. Gio is very active in her profession and in the associations she is affiliated with: ATA, NAJIT, IAPTI, and the new ATA Florida Chapter, ATIF, which she co-founded in 2009, serving as its first elected president (2011-2012).
As an international conference interpreter, Gio has been the voice of government heads and officials, scientists, researchers, doctors, hairdressers, teachers, engineers, investors and more. She loves to teach and share her experience. Connect with her on Twitter @giostake and contact her at gio@giolester.com.
Subscribe to The Savvy Newcomer