ATA59 Conference Session Review: "Textspeak in the Courtroom," Parts I and II


It can be a bit intimidating to attend a "Part I" session at conferences, knowing there is a lot of information to be absorbed. That said, "Textspeak in the Courtroom" was a two-part lecture I did not want to miss! As a Spanish translator and transcriber, I come in contact with textspeak and slang on a regular basis—not in the courtroom per se, but in transcripts, interviews, handwritten notes, and more. The speaker for this session was Ellen Wingo, a Spanish court interpreter, and her session abstract describing how slang can seem almost like Egyptian hieroglyphs drew me in. Her fascinating presentation had me captivated for over two hours as we learned about the various challenges linguists often face with slang and possible solutions.
The first half of the "Textspeak" session centered on abbreviations and slang, while the second half was on emojis. Both were very interesting topics that were made even more fascinating by the range of perspectives and experiences in the audience! We covered slang in both English and Spanish (and sometimes Spanglish) that court interpreters and transcribers see not only in text conversations (which may need to be sight-translated by interpreters) but also in handwritten notes, emails, and other forms of written media, since textspeak has permeated so many aspects of written language in today's culture.
Ms. Wingo provided helpful glossaries of English and Spanish slang and offered ideas for equivalents. Though glossaries of slang, a rapidly evolving form of language, are only useful for so long before they become outdated, I found it really valuable to discuss the current gang, prison, and street slang and to connect with fellow linguists who experience some of the same challenges I do.
The emoji portion of this session was also of great interest to attendees. The speaker discussed how the more modern emojis (images a smartphone user selects and inserts within written text; like the ones in the image below) differ from an earlier iteration of textspeak wherein writers used "emoticons" (representations of objects or facial expressions using the regular keyboard and characters; e.g., ":)") and addressed how modern emojis can pose challenges to interpreters and sight translation. Whether to even interpret or mention an emoji was discussed, since an interpreter's understanding of the emoji may differ from the writer's intention. Differences in smartphone platforms can also introduce confusion to the sight-translation process, since an Android device may portray a slightly different emoji than would an iPhone, leading to different interpretations of the message.
To me, the most enjoyable aspect of this session was the fact that the speaker used real-life examples of slang to demonstrate her points and involve the audience in the practice of decoding emojis and text messages. Several times throughout the two session blocks, she shared an example of either a cartoon with confusing language or an actual (redacted) text message and asked members of the audience to read the Spanish text—which was a challenge in itself since the textspeak was so strongly coded—and then offer a suggestion of how to sight-translate it into English.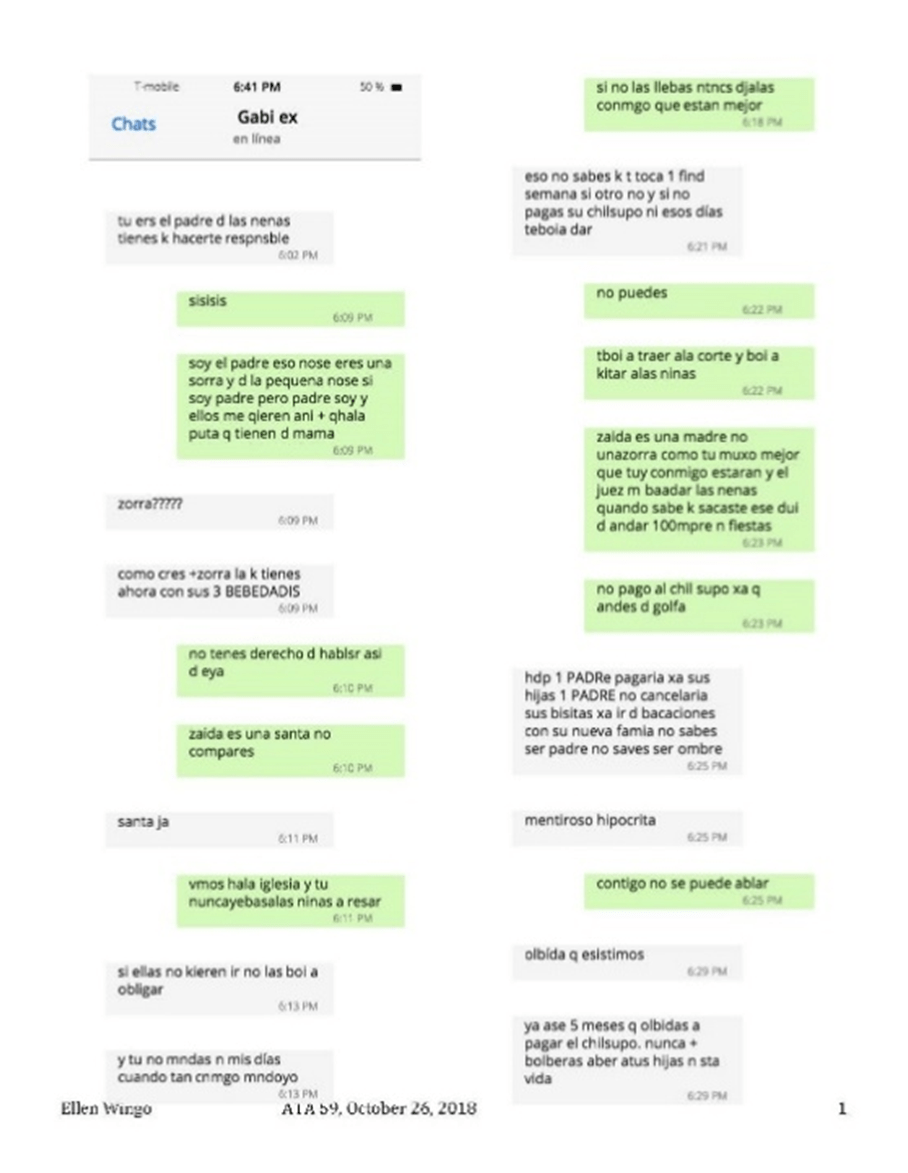 These exercises brought out the wide variety of experiences and perspectives in the audience: some were acquainted with textspeak, meme language, and other aspects of pop culture, while others were seeing these new forms of speech and writing for the first time. I found it particularly interesting that some members of the audience were very familiar, for example, with pop culture references to the "I can has cheezburger" image below, while others were flummoxed by the popularity and widespread use of such an odd meme.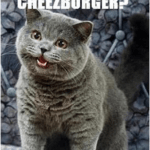 As far as audience involvement, attendees were invited to participate to the extent that we wanted to, and this was a perfect opportunity for us to ask questions and share our experiences without taking away from the speaker's main points. I felt that Ms. Wingo struck an excellent balance of sharing her very useful knowledge and giving others the opportunity to share their own perspectives.
For my work in particular, the "Textspeak in the Courtroom" sessions were helpful in terms of understanding slang terms I've heard and read about on UrbanDictionary.com but never interacted with in real life, such as "chavala" (a rival gang member) or "palabrero" (a gang member who calls the shots). The session also provided me with new resources to check when I have questions, as the speaker provided handouts and websites for reference. Overall I really enjoyed attending this session and found the speaker's wealth of knowledge and presentation style to be great assets to the ATA Conference.
Subscribe to The Savvy Newcomer