Book Review: So You Want to Start a Podcast
Whether you're a newbie or a seasoned translator or interpreter, you've probably spent a lot of time thinking about marketing yourself and making meaningful connections to build a fulfilling career. Social media, LinkedIn, and professional websites have their merits, but there is another avenue that linguists are exploring: podcasting. If you've been inspired by the growing number of top-notch podcasts for our industry[1] or you're contemplating dipping your toes in the world of podcasting, I have a book recommendation for you.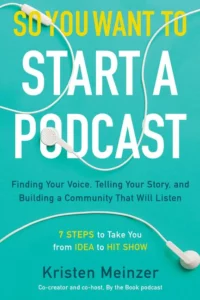 Kristen Meinzer's So You Want to Start a Podcast: Finding Your Voice, Telling Your Story, and Building a Community That Will Listen (William Morrow, 2019) is a comprehensive and entertaining book about how to create your own show. It is organized into seven sections covering the conceptual and logistic concerns you need to consider before you begin recording.
Part 1 explores the "why" behind starting a podcast, your desired content, and your target audience. Part 2 lays out clear tips for writing your show. Part 3 offers practical advice for hosting your podcast. Part 4 breaks down finding guests, reaching out to them, and preparing to interview them. Part 5 delves into the production process, while Part 6 examines how to share your podcast with the world. Finally, Part 7 discusses utilizing your podcast to build a community.
Meinzer's book is not a dry, technical manual, and that is what makes it so valuable. To be clear, it's also not a treasure map to podcasting riches, since most podcasts will never strike gold. Nevertheless, podcasting can boost your marketing efforts, expand your network, and foster professional growth, all of which ultimately contribute to your income.
One of Meinzer's goals is to help readers figure out how to tell their story in a way that's authentic and unique. Translators and interpreters often think of ourselves as not having a story when we're on the job. Our work is judged based upon our ability to be invisible, to closely convey someone else's voice from one language to another. However, sharing our story allows us to identify the type of work that resonates with us. It empowers us to advocate for favorable working conditions and fair compensation. Moreover, it's vital to attracting the clients who align with the balance between these aspirations.
How can a podcast help with this? Well, take a look at the steps that Meinzer argues go into starting one: meditating upon why you want to start a podcast (spoiler alert: "because everyone is doing it" is not a good enough reason why), who your audience is, what your message is, how your voice adds something unique to the already crowded field of podcasters, what format and structure best encapsulate you and your vision, and who you want to collaborate with in the process.
Interestingly, these steps tie seamlessly into another captivating theme that Meinzer examines: the transformative ability of podcasts to cultivate communities. Sure, you could create your podcast in isolation, without interacting with anyone else, but where's the fun in that? Instead, there are plenty of creative ways that podcasts can connect you with others, both colleagues and clients. I can attest to this! I'm an avid listener of the Deliberate Freelancer podcast, which has a companion Facebook group. Within that supportive community, I've connected with fellow freelancers, found an inclusive space, and gained access to valuable professional referrals and business advice.
In summary, I recommend reading So You Want to Start a Podcast if you think podcasting can add to your career in translation and interpretation. Even if podcasting isn't your thing, you're bound to discover some gems that inspire a holistic approach to crafting a compelling narrative for your professional endeavors.
[1] Here is a list of some of my favorites (I'm not affiliated with any of these podcasts, just sharing the love so that others can enjoy too!): 
This blog post was edited by Victoria Chavez-Kruse of The Savvy Newcomer team.
---
About the Author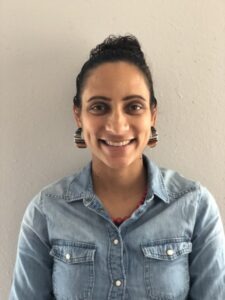 Lauren Ray, MA, is a Spanish-to-English translator and language justice advocate based in Houston, TX. Lauren uses her expertise to help non-profit and community organizations bridge language access gaps and incorporate multilingualism as a transformative practice. She writes a monthly newsletter on the evolving landscape of language justice and translation, which you can find on her website. You can also connect with her on LinkedIn and Instagram.
Subscribe to The Savvy Newcomer