About Us
The Savvy Newcomer aims to serve newcomers to the translation and interpreting professions by publishing high-quality, peer-reviewed content on a weekly basis. We strive to provide you with the answers to the many questions you face as a new or aspiring translator or interpreter. Read more below to learn about the team of volunteers that helps to keep this blog running smoothly.
Editorial Team
Helen Eby - Team Leader, Founding Member, Blog Author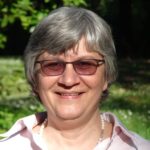 Helen Eby has been working in translation and interpreting since 1984. She has been participating actively in the ATA in different roles for quite a few years, helping with the Spanish Division, the Business Practices Education Committee, and the Interpreting Division. She is also involved in the ASTM Standards for Translation. Of course, she keeps it real by keeping it local, working with her local association in Oregon!
As the team leader of The Savvy Newcomer, Helen listens carefully to everyone's voice and trusts each team member to do the work once a task has been delegated. She also reaches out to potential authors to involve them in the work of The Savvy Newcomer.
Catherine Christaki - Team Leader, Blogmaster, Twitter administrator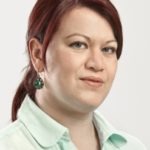 Catherine Christaki has been a full-time English-Greek translator since 2001 and a partner at Lingua Greca Translations since 2012. She specializes in software, app and web localization (lead Greek translator for Apple since 2011). In 2013, she translated the popular guide for translation buyers, Translation: Getting It Right, into Greek.
Born and raised in Greece, she studied Modern Languages and Translation in the UK, and currently lives in Guelph, Canada (proud Canadian citizen since 2018). She is active on social media, especially on Twitter @LinguaGreca, and writes the translation blog Adventures in Technical Translation. She's been a mentor for ATA and the Blogmaster for The Savvy Newcomer, since 2014, and she also volunteers for Women in Localization (current Americas GEO Manager; Co-founder and former Chapter & Membership Manager for Women in Localization Eastern Canada).
Jamie Hartz - Founding Member, Blog Author/Editor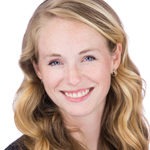 Jamie Hartz is an ATA-certified Spanish to English translator, transcriber, and editor. She is a full-time freelancer and specializes in legal and commercial translations. She had her first taste of translation while studying abroad in Seville, Spain. The university she was studying at offered an Introduction to Translation course, and since then, she hasn't looked back! In May 2015, Jamie completed an M.A. in Translation (Spanish) at Kent State University. During the two-year degree, she worked part-time as a freelancer and part-time as a project manager at a language services provider. In June 2015, Jamie launched full-time as a freelancer. She is also a member of her local ATA chapter, the Delaware Valley Translators Association. Jamie has been participating in The Savvy Newcomer team since its inception in 2013.
Daniela Guanipa - Founding Member, Blog Author/Editor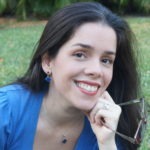 Daniela Guanipa began her career as a translator almost 17 years ago, shortly after graduating from college with a degree in International Relations. She had been involved with languages from a very early age, first attending an American school, then learning Portuguese with her Brazilian friends in Caracas. Yet, becoming a translator was not in her plans, until she took and passed a test with a film company offering free training as audiovisual translators for qualified candidates. Becoming a freelance translator for a film company in her hometown, Caracas, was a fortuitous event that opened her eyes to an uncharted territory for her. Since then, the world of translation and interpreting has become her home.
Her debut as audiovisual translator was only the beginning of a long and prosperous career that led her to accept various in-house positions –from Translations Coordinator for the film company, to Director of Translations in a well-known language company in Indianapolis, to Bilingual Case Manager and Interpreter at a law firm.
During this time, Daniela also started working as a part-time freelance translator, became an ATA-certified EN>ES translator, and a certified court interpreter through the State of Indiana. Her portfolio of clients grew to the point she became a full-time translator again and was finally able to live her passion. The next step was to be more actively involved in the T&I community, and she started volunteering at her local Chapter of the ATA, the Association of Translators and Interpreters of Florida (ATIF), where she currently serves as Vice-President. You can learn more about Daniela on her professional website, www.DanielaGuanipa.com, and follow her on Twitter at @daguarez.
Lauren Ray - Blogmaster, Blog Author/Editor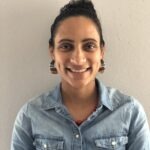 Lauren Ray is a Spanish to English translator and language justice advocate. She is passionate about languages and developing multilingual spaces where people can connect across differences in language, history, and culture.
Lauren earned a B.A. in Political Science from the University of Illinois (Urbana-Champaign) and an M.A. in Latin American Studies from Tulane University. She spent eight years working in education and as a volunteer with community organizations where she often assisted with translation and interpreting. In 2020, she decided to become a freelance translator and is now completing the Professional Certificate in Translation & Interpretation (Spanish/English) from UC San Diego Extension.
Originally from Chicago, IL, she has studied in Cuernavaca, Mexico, and lived in Madrid, Spain. She currently lives in Houston, TX, with her partner and two-year old daughter. Learn more about Lauren at her website and connect with her on Twitter: @LaurenXL8R.
Kevin Hull - Blog Author/Editor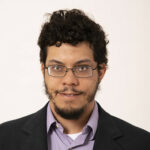 Kevin Hull is a translation student seeking international work that makes a difference. His interest goes back to a fifth grade discussion on ethnicity, which started what will no doubt be a lifelong interest in other countries. Kevin was unable to go to college right after graduating high school in 2003. Very long story short, he ended up working in construction for many years and eventually began to use his commute time (some of the little free time he then had) to learn languages. He also bought language learning books from Barnes and Noble and translated three blog posts from French to English in 2016.
He got laid off in 2017 and decided to do what he long wanted to do and go to college. With his interest in other cultures, foreign languages and desire for international work, he majored in translation. His concern for issues of social justice, human rights, and world peace led him to minor in peace and conflict studies (PACS) and pick Arabic as his concentration. After graduating, Kevin hopes to use his skills to bridge gaps across cultures and build a more just world.
Emily Moorlach - Blog Author/Editor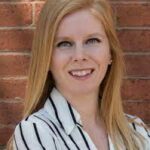 Emily Moorlach is an ATA-certified French to English translator who began her translation career in 2016 when she was hired as the Translation and Interpretation Program Manager for a small translation agency that was part of a non-profit organization. That year, she also began providing freelance French to English official document translation for the same agency. In 2019, after leaving her management role at the agency and taking a whirlwind road trip through 45 cities in Europe, Emily returned to the U.S. to start her freelance translation business, Langue Vivante LLC.
She holds a B.A. in French and a B.S. in Accounting from Iowa State University and has always loved getting the tiny details just right, whether they be letters or numbers. Emily also studied abroad at La Sorbonne in Paris and after graduation held positions as a highschool French teacher and luxury travel advisor. Emily is now a full-time freelance translator and editor whose main specializations include official documents, corporate communications, and travel/tourism industry materials. To learn more about Emily, please visit her website.
Victoria Chavez-Kruse - Blog Author/Editor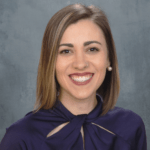 Victoria Chavez-Kruse is an ATA-certified Spanish to English translator and editor specializing in the medical and life sciences fields. She holds an M.A. in Spanish Translation from Kent State University and a B.A. in Spanish from Malone University. Victoria is a member of the Northeast Ohio Translators Association, the American Medical Writers Association, and ACES: The Society for Editing.
Victoria is also a founding member of the Black Squirrel Translator Collective, a collaborative group of translators providing comprehensive Spanish to English translation services. She has been working as a freelancer since 2013. You can find her on Twitter or immersed in a novel.
Isabelle McRae - Blog Author/Editor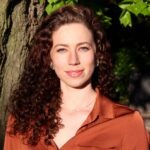 Isabelle McRae specializes in Turkish and Azeri to English language services. Originally from the US, her language work began in 2018 while she was studying in Turkey and Azerbaijan. Since then her work has extended in many different areas, from translation and editing, to community interpreting and cultural consulting.
With a background in political science, she primarily works as an independent policy researcher. She holds a Master's in Conflict Studies with Distinction from the London School of Economics and a BA in International Relations and Turkish Studies from Portland State University.
Flávia Lima – Facebook Administrator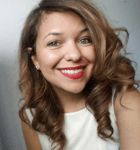 Flávia Lima is a freelance Portuguese interpreter and translator with experience in numerous fields and settings including immigration, medical, legal, and conference. Originally from Rio de Janeiro, Brazil, she holds a Licentiate degree in Linguistics from Centro Universitário de Barra Mansa, a graduate certificate in Translation from Universidade Estácio de Sá and is attending the Glendon Master of Conference Interpreting program at York University. Flávia also holds a Core CHI credential with the Certification Commission for Healthcare Interpreters.
Flávia is a strong advocate for raising the standards of the profession and is active in social media where she promotes the Translation and Interpretation profession on several different groups' pages including: Interpreters & Translators Network, Intérpretes da Justiça Federal do Brasil, Arizona Translators & Interpreters and ATA Medical Division. She is assisting a project called Intérpretes da Justiça Federal do Brasil, the first ever code of ethics interpreter training in Brazil. Together with her partner Jaqueline Nordin, and the help of a Brazilian Federal Judge, she is working on the standardization of the federal court interpreter profession in Brazil.
Flávia serves on the board of Arizona Translators & Interpreters (ATI), her local association, and is an active member in various other industry groups: American Translators Association (ATA), Association of Translators and Interpreters of Florida (ATIF), National Council on Interpreting in Health Care (NCIHC) and the National Association of Judiciary Interpreters and Translators (NAJIT). You can learn more about Flávia by visiting her website and LinkedIn profile.
Bianca Dasso - Facebook Administrator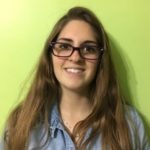 Bianca Dasso is an Argentine interpreting student in her second year at Universidad del Salvador in Buenos Aires, Argentina. She started learning English in preschool, at the age of 3, and continued taking the regular courses until she graduated from high school. At the age of 8, she began attending English classes at Cultural Inglesa de Moreno, a private language school, where she currently teaches the language to young learners (from 2 to 10 years old). You can contact her by email at: bianca.dasso@gmail.com.
Past Contributors
Elena Langdon - Blog Author/Editor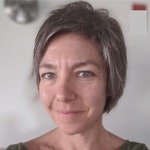 Elena Langdon is a Portuguese-English conference interpreter and an interpreter trainer. She is certified by ATA (Portuguese into English translator) and by CCHI (core-certified healthcare interpreter). She holds an M.A. in Translation Studies and has been teaching interpreting and translation since 2005. In 2019 she joined forces with two other seasoned interpreters to form Seven Sisters Interpreter Training and Consulting, as well as a partnership that focuses on remote simultaneous interpreting, called String and Can Multilingual Online. In 2020 Elena launched a podcast about interpreters called Not Quite Magic. She has lived in western Massachusetts for the past 18 years. She grew up on an island in southern Brazil and misses the ocean. Elena is also a seasoned triathlete and ran her first full marathon in 2019. You can find her on: Twitter, Instagram, LinkedIn, and Facebook.
Olivia Albrecht - Blog Author/Editor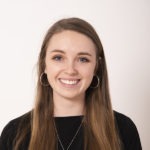 Olivia is a recent translation graduate and newbie freelance translator. She found her passion for languages when she took a gap year to do a Rotary Youth Exchange to Belgium where she fell in love with French. When she returned from her year abroad, Olivia decided she wanted to do something with languages professionally, and found Kent State University's translation program. She graduated with a B.S. from Kent State in translation studies in 2020 and is currently pursuing an online master's degree in digital marketing through HTL International, a higher education establishment in Spain.
Olivia's language pairs are French and Spanish to English and works as a freelance translator and copywriter through her business One Globe Translation Services. She is still feeling out the professional translation field but specializes mostly in marketing, business, and tourism texts. She is a member of the ATA and her local chapter Northeast Ohio Translator's Association. Olivia is based out of Ohio, but also spends a large part of the year living in Cali, Colombia. You can find out more about Olivia on her website at www.oneglobetranslation.com and follow her on Twitter at @OneGlobeTR.
Emily Safrin - Blog Author/Editor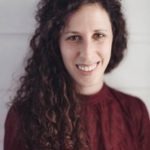 Emily Safrin is an ATA-certified Spanish-English translator and the owner of Saffron Translations. She has lived between the US and Spain since 2004 and earned her master's in intercultural communication and public service translation and interpreting from the Universidad de Alcalá in 2014.
Emily specializes in translating medical texts from Castilian Spanish, with a focus on the pharmaceutical sector, and is also a certified Spanish-English health-care interpreter (CCHI, Oregon State). She served as the lead translator-interpreter for the Northwest US's largest reproductive health-care provider from 2016 to 2017 and as a clinic assistant, phlebotomist and lab technician for the same organization from 2015 to 2016.
In addition to writing and editing for The Savvy Newcomer, Emily is also an author and editor for the ATA PR Writers Group and serves as Director on the Board of Directors of the Oregon Society of Translators and Interpreters (OSTI).
Emily has recently begun putting her passion for food and cooking to work by delving into culinary translation. She also works regularly as an editor and recently edited the English translation of an educational manual on the Yucatan Mayan language, originally published in Spanish and Mayan. Follow her musings on translation, medicine, Spain, and food (sometimes all four at once) on Twitter at @saffrontrans. You can also visit her website.
David Friedman - Blog Author/Editor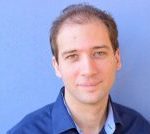 David Friedman tailors Swedish messages for international target groups as a translator, copywriter, and copyeditor specializing in financial communications, IT, and web copy.
Hailing from South Florida, David moved to Sweden in 2007 to study languages at Lund University. His translation career began in 2009, and in 2011 he founded Lund Translation Team, a group of independent translators jointly marketing their services. By 2017, the majority of his work came from direct clients, which had been a long-time goal. In 2018, rising demand for his translation services and a desire to focus more on copywriting and copyediting prompted him to wrap up Lund Translation Team and rebrand to Friedman Strategic Copy AB.
David has served on a number of committees for the Swedish Association of Professional Translators (SFÖ), including those for continuing professional development, nominations, and marketing. He organized International Translation Day events in Lund in 2014 and 2015 and was also involved in planning Scandinavian Language Associations' Meeting (SLAM!), a conference in Malmö in 2016 and 2018 with hundreds of attendees from around the world.
David has been a proud member of The Savvy Newcomer team since fall 2014. Follow him on Twitter: @Dave_FSC.
Cynthia Sleight - Blog Author/Editor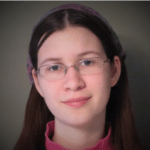 Cynthia Sleight graduated from Seattle Pacific University in June of 2015 with a major in Linguistics and Cultural Studies and a minor in Spanish, and is currently exploring the professional world. As a first step, she is working for her mother, Helen Eby, as the administrative assistant of Gaucha TI. Her interests and skills lean towards Spanish, editing, and writing.
Cynthia joined The Savvy Newcomer team as an editor shortly after she graduated from college. She expects her work on the team not only to help her see her own goals more clearly, but also to help others.
Kimberley Hunt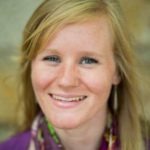 Kimberley Hunt is a freelance translator and Masters student in French translation at the Middlebury Institute of International Studies in Monterey, CA. She specializes in finance and corporate social responsibility. After an internship in Paris, she is currently trying to soak in every last bit of professorial wisdom as graduation quickly approaches. As a student member of the Savvy Newcomer team, Kimberley hopes her perspective will be helpful to other T&I students.
Lisa Carter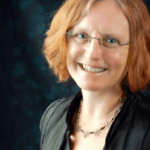 Lisa Carter is an acclaimed Spanish-to-English translator with nearly twenty years of experience and a published portfolio of seven books and several short stories. Her work has won the Alicia Gordon Award for Word Artistry in Translation and been nominated for the International IMPAC Dublin Literary Award. Through her company, Intralingo Inc., Lisa offers translation, writing and editing services, including online classes. You can find Lisa on her professional website at www.intralingo.com and follow her on Twitter at @intralingo.
Samantha Lisk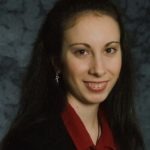 Samantha Lisk lives in Durham, North Carolina. She is a graduate of Campbell University with a B.A. in English and a minor in Spanish, and she received a M.S. in Translation from New York University. Her language pair is Spanish>English. She is a member of the American Translators Association and its local chapter, the Carolina Association of Translators and Interpreters. She also runs her own business, Primavera Language Services, as a translator, editor, and proofreader. In her free time, Samantha enjoys reading, writing, watching classic films, drinking hot chocolate, and playing with her dog. You can find Samantha on her professional website at www.primaveralanguage.com and her LinkedIn profile, and you can follow her on Twitter at @PrimaveraLang.
Subscribe to The Savvy Newcomer