Book Review: The Money Book

By Jamie Hartz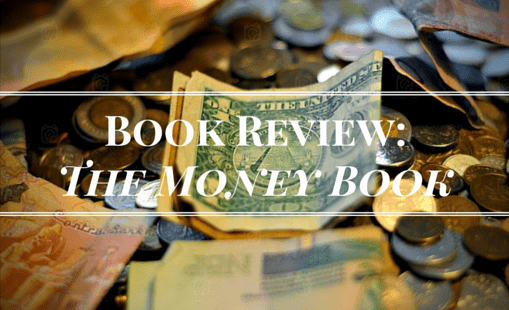 The Money Book by Joseph D'Agnese and Denise Kiernan had been on my reading list since I received it as a gift last year, and I'm excited to share with you what I learned—and what I will do differently—as a result of reading it.
The book is not geared specifically towards freelance linguists or translators (I am both), and I liked this fact. I thought it would be a good chance to branch out and see what other freelancers are saying. I also wanted to see what solutions others have found to the challenges that come along with this type of work. The authors of The Money Book are both independent workers who have found freelancing to be, indeed, freeing, and it was clear that they are excited to share this freedom with others.
I could sum up the book's main mantra with this admonition: as a freelancer, treat yourself as a good employer would treat you. After all, as a freelancer you are your own best employee. Overall, the book helped to expand the topics I am thinking about as a freelancer and made me look farther into the future when it comes to my career. For instance, the authors discussed the benefits of starting an IRA early in life—a fact that I knew in the back of my head, but I needed a kick in the pants to start implementing it.
Throughout the book, the authors discuss some of the pros and cons to freelancing. Some of the pros to having an employer (at least in the U.S.) include 401(k) management and contributions, health/life/disability insurance, tax withholding, and payment of office/travel expenses. However, some of the benefits include: flexibility to set your own schedule, unlimited income potential, being your own boss, ability to work from anywhere in the world, and seeing a direct increase in your pay when you work harder or more. These advantages and disadvantages really come into play when managing your finances as a freelancer.
The book works off of the basic premise that readers should first figure out how much they make, then determine how much they spend, and then find a way to reconcile the two. One of the most interesting pieces of advice in the book was the authors' recommendation of using percentages to determine how to allocate your freelance income. I especially like the idea of using percentages because it means that your own personal income and business expenditures will be directly proportional to your business income—which is also conveniently how taxes work.
For instance, say you were to put 20% of every check you receive aside for business expenses (conferences, office supplies, internet, smartphone) and 30% for taxes (including accountant fees). This would leave 50% of your total business revenue for your personal income (from which you would pay for health insurance, retirement savings, and the like). It would also potentially leave you a chunk of cash come April 15—depending on how much you can deduct from your taxable income—that you could pay to yourself as a bonus. The authors also have extensive recommendations about saving for emergencies and paying off credit card debt, for those who choose to combine their personal and business finances.
What I like most about the percentage system is that it has the ability to break a vicious financial cycle. Old habits—especially money-related ones—die hard, and once you get used to paying yourself a certain sum of cash from your business revenue, it can be hard to live without that same amount each month. With the percentage system that this book lays out, you know that your personal cash flow will be directly related to your business income and you can plan accordingly based on the influx of income you expect each month, adjusting percentages as time goes on and as you learn more about your business's ebb and flow.
In summary, I would recommend The Money Book for individuals who aren't at all certain how this freelance thing works, or who are looking for a basic system to help them get out of debt while working part-time or on a freelance basis. You'll find great encouragement that will help you save and plan for your goals while freelancing. Be sure to let us know what you think!
Header image credit: tookapic
Header image edited with Canva
Subscribe to The Savvy Newcomer