Conference Countdown: Your Guide to Preparing for Success at ATA64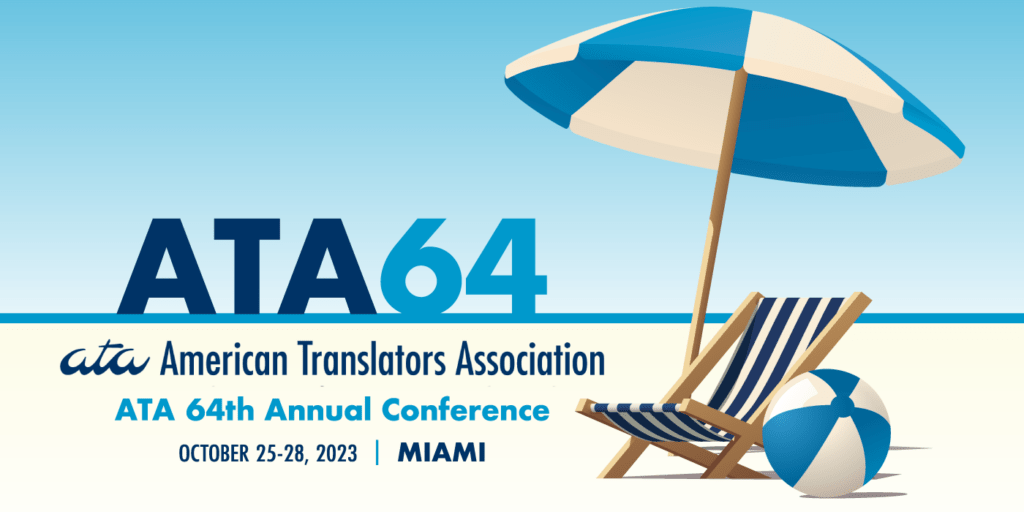 Less than two weeks remain until ATA's 64th Annual Conference (ATA64) in Miami! Attending the ATA conference is a fantastic opportunity to connect with industry professionals, gain valuable insights, and broaden your horizons in the world of translation and interpretation. To help you make the most of this event, we've compiled a list of eight blog posts from the Savvy Newcomer archives written by seasoned conference-goers and language professionals, offering practical tips for what new translators and interpreters should do before, during, and after the conference.
8 Posts from the Savvy Archives
ATA59: Making the Most of my First Conference: Jessica Hartstein writes about how she prepared for, attended, and followed up on her first ATA conference.
Buddies Welcome Newbies: Starting #ATA63 Off on the Right Foot: Ben Karl offers 10 top tips to make your conference experience a complete success.
My ATA Conference Experience: Veronica Sardon reflects on how her first ATA conference experience brought her closer to the professional she wants to be.
How to Prepare for the ATA Conference: Lea Rennert answers a list of great questions about conference preparation, including how to decide what sessions to go to and what newbies should even be looking for.
How to Get the Most Out of the Buddies Welcome Newbies Program at the ATA Conference: Helen Eby shares information from the Buddies Welcome Newbies program held the day before the conference.
Following Up after the ATA Conference—How to Ensure Your Efforts and Expenses Don't Go to Waste: Jamie Hartz discusses how to follow up and follow through on the ATA conference.
Networking at a Conference: Chris Durban on and off Stage: Cynthia Eby & Bianca Dasso provide insight into connecting with the speakers at a conference.
How to Market Yourself at the ATA Conference: Kevin Hendzel covers how to attract attention, stand out from the crowd, and win new clients at the ATA conference.
Your Roadmap to Success
We hope the advice shared in these posts can help you navigate ATA64 with confidence. To stay updated on the latest details, don't forget to visit the ATA64 website. Be sure to check out Buddies Welcome Newbies if you're a first-time attendee so you can get the most out of your conference experience. We look forward to seeing you in Miami!
Subscribe to The Savvy Newcomer