In Defense of Working with Translation Agencies

Amidst all the chatter about rates, discounts, treatment of freelancers by agencies, etc., the commonly suggested solution seems to be to stop working for agencies and get direct clients.
I, for one, have absolutely no desire to work for direct clients and wish to speak in defense of the practice of working solely for agencies.
While working for direct clients may appear to be advantageous to us as freelancers, especially in terms of direct compensation, the disadvantages are seldom mentioned.
Inexperienced translators will find it difficult to provide the level of service required and market themselves well enough to obtain and retain direct clients.
Geography and language combinations may make it difficult to contact and negotiate with decision makers. Personally, I would need to woo German auditors, tax consultants and/or CFOs or corporate communications heads of SMEs in Germany, Austria or Switzerland. I find that extremely difficult to do from the USA.
There is a LOT of extra work and time involved in
finding prospects
selling yourself to those prospects
client education when you win them over
handholding before, during and after each project
project management/outsourcing larger projects, DTP and layout work
finding and keeping "substitutes" for you when you want some time off (and ensuring your helper doesn't wind up taking your client away)
None of those activities (with the possible exception of project management duties) result in billable hours or pesos in your pocket. So while your gross per client/project may increase 1.5-fold or even 2-fold over agency pay, your net hourly pay could actually be lower depending on the time spent on these other non-billable activities.
Finally, some people, and I count myself among them, simply do not have the skills/aptitude, or may not have the desire to do all the marketing and "selling yourself" that is absolutely required to gain and hold direct clients.
And contrary to what many freelancers may think, or the impression newcomers may get reading blogs, LinkedIn or other social media "news" about our industry, there are plenty of translation agencies/companies that do pay fair rates (given market conditions), that do respect their vendors, that do pay as agreed, and that do return to those vendors/freelancers who not only deliver as promised, but also respect the agency for what they do.
Yes, the current wave of consolidation is seeing some of the "good guys" being taken over by some "not so great guys". But even the mega-agencies have their "premium segments" and I have heard from numerous freelancers who are quite happy working for them under quite reasonable conditions. And there are still numerous SME-type agencies/companies out there that are run by "us", as well as the "boutique" agencies that specialize in a niche market or a certain language pair/direction.
Working for direct clients is NOT the panacea for all of our freelancer woes. Yes, it may be the answer for some of us but it is not the only answer for all of us.
So until the market forces me to adopt a new strategy, I will happily continue to work for translation agencies and companies as my "direct" clients. I am more than happy to let them do all work required to get and retain clients, while I focus on delivering quality translations. And I am happy to let them take their fair share of the pie for that work. Such agencies are the norm, not the exception in my experience.
Header image credit: Picjumbo
Header image edited with Canva
Author bio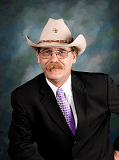 Ted R. Wozniak holds bachelor's degrees in accounting and German and is a graduate of the German Basic Course at the Defense Language Institute. Before becoming a freelance translator, he was an accountant, stockbroker, Army liaison officer in Germany, and an interrogation instructor at the U.S. Army Intelligence School. After pursuing graduate studies in Germanics, he became a freelance German > English translator, specializing in finance, accounting and taxation. He is also the president of Payment Practices, Inc., an online database of translation-company payment practices, a former mentor at the Graham School, University of Chicago German to English financial translation program, a former instructor in the New York University German to English financial translation course, isthe current Treasurer of the American Translators Association, and owner/moderator of Finanztrans, a mailing list for German financial translators. He resides in New Orleans, LA.
Subscribe to The Savvy Newcomer