Certification Exam Changes

Reblogged from The ATA Chronicle, with permission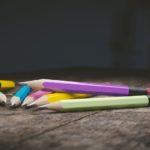 There are major changes ahead for ATA's certification exam in 2017.
Eligibility Requirements
Education and experience requirements needed to take the exam will be discontinued in January 2017. Why? Because they failed to predict the chances of an individual passing the exam. And that was the whole point—to ensure that exam candidates were not taking the exam before they were ready.
Note: An exam candidate still needs to be an ATA member in order to take the exam.
Exam Passages
All three exam passages will be general text in 2017. Why? Because people misunderstood labeling texts as medical, technical, or scientific text and legal, commercial, or financial. The intent of the exam has always been to certify translation competence as a whole, not competence based on a specialty.
Practice Tests
Practice tests will become available for download in the near future. Why? Because it's crucial for exam candidates to know what they are walking into—not what they think, but what they know. The practice test is the best way to do that. Making it easier to take the practice test may encourage more people to do it.
Candidate Preparation Workshops
The Certification Committee is working to increase the availability of these workshops, as both live sessions and webinars. Why? Because they are another way for candidates to understand the exam and take a good look at whether they are ready for it.
Computerized Exam Option
More testing sites will offer computerized exam sittings next year. Why? Because now that the problem with exam security has been resolved, it makes sense to give exam candidates more of the tools they use in their translation work.
For more information on ATA's Certification Program, please click here.
Image source: Pixabay
Subscribe to The Savvy Newcomer