Dear Savvy: Will I Go Broke as a Literary Translator?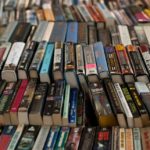 If you read the first post in our new "Dear Savvy" series, on breaking into culinary translation, you might remember that our inbox has been graced by a number of thoughtful reader questions lately. In this new column, we provide answers to your questions by asking those who know best. In this case, we recruited literary translator Lisa Carter to respond to a reader question on the rumor that literary translators struggle to make a living. Whether you're an aspiring literary translator or just curious about this specialization, read on!
Dear Savvy,
"I'm interested in literary translation, but I've heard you can't really make a living off it—that it just doesn't pay well. Is that true?"
– Leaning towards Literary
Great question! Unfortunately, I don't have a simple, yes-or-no answer, and in fact I'm going to turn it back to you with some questions. But I think that in answering them, you may find that literary translation can certainly be a part of your career, and perhaps someday the bulk of it.
To start with, what is "well paid" or "a [decent] living" for you? It's different for all of us. Are you the sole income earner or do your earnings supplement the family's? If you need or want to make multiple six-figures a year, literary may not be viable. If, however, you're able to find a couple of projects per year, at current book project rates, you could certainly earn five figures.
(For a discussion on rates, I encourage you to listen to this podcast between literary translator Alex Zucker and publishers Chad Post and Tom Roberge.)
Similarly, I would also ask whether day-to-day satisfaction with your work has value to you. If literary translation is your main interest and you consider enjoyment a form of payment or compensation, then don't forget to factor that in.
My second question is: What are you willing and/or able to do to ensure that literary does pay well? I believe we hold the answer to what it is possible to earn.
As in any area, how well you know your craft and can meet your client's expectations will impact the number and quality of projects you're offered. The more experience you have, the more you can earn.
Right from the start, however, there are several ways to increase per-project earnings, while also contributing to positive change for the profession as a whole.
Negotiate. Consider your experience and what you need, and negotiate a rate that is fair for all parties. You never have to accept a subpar offer. It's bad for your pocketbook, and sets a bad precedent for everyone. I've negotiated every contract in my career; I have not always gotten everything I asked for, but I always got something.
Explore grant opportunities. Are there programs in your city, state or country that will supplement your earnings for a particular project? For example, I've recently found a grant that would allow me the time and space I need to complete a book project.
Submit your work to contests. Prizes can be financial. Seek them out, apply or ask your publisher to do so.* I recently won $1,000! (Winning also leads to recognition, more projects, and gives you credibility to negotiate rates.)
Does your country subscribe to Public Lending Right? (The majority do; the United States being one notable exception.) Registering your work ensures an annual payout per title published. In Canada, I earn approximately $2,000 per year for the body of my published work.
All of these additional sources of income help to increase what you can earn, overall, in literary translation and should not be discounted.
I hope this helps! There are so many rewards to literary translation, both monetary and nonmonetary, if you choose to pursue them.
Image source: Pixabay
*Need a place to start? Here are a few literary-translation contests we've heard of at Savvy that offer cash prizes: PEN/Heim Translation Fund Grant, St. Francis College Literary Prize, Asymptote's Close Approximations contest, and the Gulf Coast Prize in Translation (which Lisa recently won!).
Looking to take a leaf out of someone else's book? We would love to answer your question on the blog! Leave a comment below or shoot us an email: atasavvynewcomer@atanet.org.
---
Author bio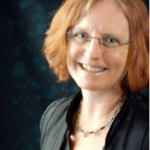 Lisa Carter is an acclaimed Spanish-to-English literary translator, writer and editor. Her work has won the Gulf Coast Prize in Translation and the Alicia Gordon Award for Word Artistry in Translation, and been nominated for an International DUBLIN Literary Award. As the owner and operator of Intralingo Inc., Lisa helps authors and translators tell their stories. To learn more, visit www.intralingo.com.
Subscribe to The Savvy Newcomer