Creating a Social Media Plan for Busy Translators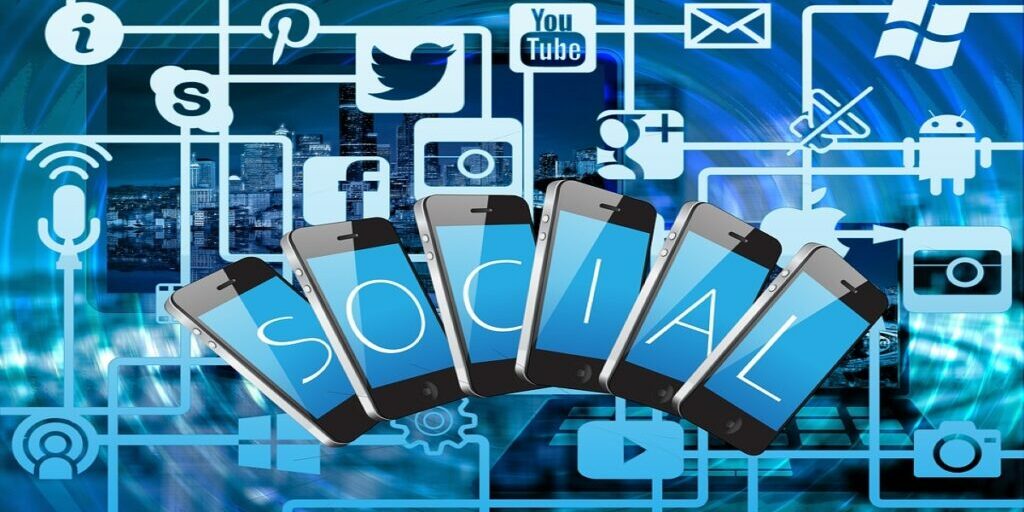 This post was originally published on Integrated MarCom Translations blog. It is reposted with permission.
No doubt you've heard it before: If you're trying to increase your exposure, grow your network, and win more clients, you've got to work the social media scene. You may even have created your own Twitter account, grouped your Facebook contacts into relevant audiences for different posts, connected with colleagues on LinkedIn, or launched your own blog.
Then you realized that it's all terribly time-consuming.
Like me, you may have searched online for social media plans to help you streamline your networking and marketing activities. And more than likely, you've come across two varieties: the work-every-social-network-in-15-minutes-a-day-version that makes you go "Yeah right," and the you-need-a-full-time-assistant-and-a-marketing-degree-to-do-this-version that makes you think that your working hours might be better spent on other (read: paid) activities.
Sound familiar?
You're not alone. Many freelancers struggle with finding the right balance when it comes to using social media networks to market themselves and their services. How much is too much, how little is too little? Which networks should they focus on? What should they share?
For the longest time, I was in that same boat. I had social media accounts on every important network (LinkedIn, Twitter, Facebook, Pinterest, Xing – even that mysterious Google+!) but didn't actively use any of them to promote my translation business. My posts were irregular and erratic, and there was no perceivable strategy behind what I sent out on any of my networks. Needless to say, I didn't reap any benefits from my lackluster social media activities.
Then, a few years ago, things changed. Not by themselves, of course. In January of 2016, I set myself a goal to be more proactive with my business social media. But I needed a plan – one that was doable for me, in addition to my translation work and without hired help. I wasn't worried about tracking analytics or measuring ROI. I just wanted a simple outline of what to post where and when and how much time to devote to this effort each day.
The plan
The first thing I did was dedicate a specific time each day for marketing purposes. Not wanting to take away from my limited working hours, I decided to start getting up an hour early every morning and use the extra time for my social media and other marketing activities. I called it my Power Hour. I used it to check my social networks, read up on industry news, find and save interesting articles, schedule upcoming posts, and interact with my followers and social media friends.
Some people recommend that if you don't have the time to be active on all social networks, pick one or two and focus only on those. While I agree with the general idea, I didn't want to completely abandon any of my networks. I know Facebook's business pages don't give you the highest reach unless you pay for ads, but I do believe that an active Facebook page adds credibility to your business. Twitter is great for finding useful information and connecting with peers. And LinkedIn puts you at your prospective clients' doorsteps. However, while I posted fresh content on all these networks on a regular basis, I spent most of my time engaging with people in direct conversations on Twitter and LinkedIn.
I did somewhat neglect two of my accounts, though. My Pinterest account only got updated whenever I found something truly relevant I wanted to save, and I have never been as active on Xing (a German version of LinkedIn) as you might expect from a German translator. The reason for this may become obvious when I dive into my posting strategy. Basically, these two networks simply didn't fit into it, and most days, I just didn't have the time to devote to additional posts.
So without further ado, here is the posting schedule I set for myself:
LinkedIn: 4-5 posts each week, Monday through Friday, usually around 9 a.m.
Facebook: 4-5 posts each week, Monday through Friday, usually between noon and 3 p.m.
Twitter: 3 original posts each day, Monday through Sunday, plus a few retweets and/or personal mentions as appropriate; following new interesting people as I find them (or they find me)
Blog: 1 post each month
The timing of my posts was partially determined by Hootsuite's auto schedule feature and partially by various online resources I had consulted to try and find the best times to post on each network. I was also keeping a loose eye on engagements to see whether certain times generated more attention than others. I auto scheduled all posts for the upcoming week at the beginning of that week (during my Power Hour), and I am not ashamed to admit that I often posted the same content on LinkedIn and Facebook at the same time. While cross posting is somewhat controversial, I personally did not notice any detrimental effects from this strategy.
Whenever I posted on Facebook and LinkedIn, I made an effort to curate the content by providing a brief summary or a teaser instead of just posting a link or a headline with a link. Most importantly, though, I never, ever cross posted between these networks and Twitter! The format of a Twitter post is rather specific, with its brevity, hashtag heaviness and @-mentions, which means those posts are always in a league of their own.
The tools
Posting on a regular schedule meant I needed lots of content to share. Since I only updated my blog once a month, my own content was hardly enough to provide an interesting variety. Hence, I spent some of my Power Hour trying to find interesting articles written by others that would match my focus – which, by the way, was on global marketing, international business, German culture, the importance of translation, creative translations, and copywriting. I tried to stick within those topic areas with all my posts to keep my own brand well defined; only occasionally, I'd broaden the scope somewhat on Twitter.
To find content I could share, I created Google Alerts for my topics of interest, as well as Twitter lists based on related hashtags and for interesting people. I also subscribed to various blogs and newsletters and added them to Feedly whenever possible. I also created a "paper" with Paper.li that only I received every day, which provided a daily summary of the most interesting tweets in my defined area of interest. Whenever I came across a relevant article by chance, whether on my PC or on my smartphone, I saved it in Pocket under a specific tag to use for later, and every tweet I sent out or liked was automatically saved in an archive on Pocket, thanks to a recipe I had created with the app If This Then That. This way I always had a backup source of content ready to go, even if I was in a time crunch or just couldn't find anything good to share one day.
The results
Now for the most important part: Was all this effort worth it? Yes, it was! By the end of 2016, I had more than doubled my Twitter following (from less than 300 in January to more than 700) and had been approached by fellow Twitter users about guest blogging and being interviewed for articles and podcasts (listen to my first-ever live interview on The Worldly Marketer Podcast). On LinkedIn, I received numerous inquiries and contact requests from colleagues and prospective clients alike – in fact, three of my favorite client relationships started with unsolicited LinkedIn messages that year. Plus, my website traffic tripled compared to the year before.
For the amount of time and effort I put into my social media marketing, I can't complain about the outcome. I realize there are lots of things I could have done to further improve my results – post in LinkedIn groups, for example, or join Twitter discussions by following certain hashtags – but for all intents and purposes, my strategy was getting the job done.
Fast-forward five years later: Before you visit my Facebook or LinkedIn page and call me a hypocrite for lack of activity, hear me out. While I still have my translation business, it has turned into a side hustle, as I now work full-time for Thrasio as a German SEO copywriter. I no longer actively market my translation services, so my social media activity is sporadic at best. However, I owe my new career path to my social media presence: It was on LinkedIn that a recruiter found me and encouraged me to apply for my current role. The rest is history.
Author Bio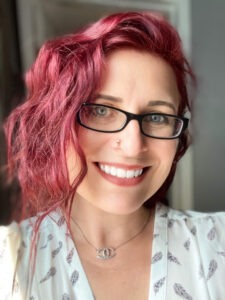 Marion Rhodes, CT, is an ATA-certified English to German translator, certified copywriter, and SEO specialist. She owns and operates Integrated MarCom Translations, where she specializes in international search engine optimization, transcreation, and multilingual ghostwriting. In 2021, she scaled down her freelance career in order to take a full-time job as SEO copywriter at Thrasio. A native of Germany, she now lives in San Diego, California.
Subscribe to The Savvy Newcomer