ChatGPT for Translators: How to Use the Tool to Work More Efficiently?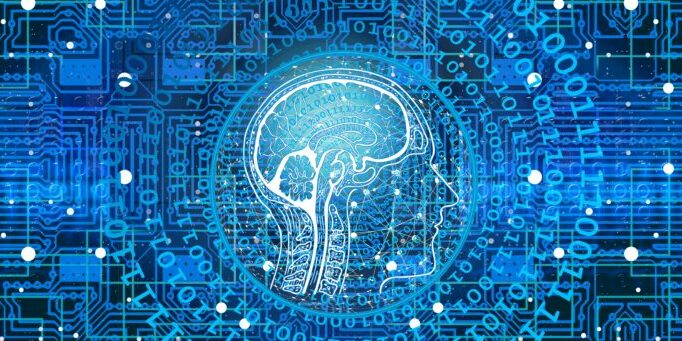 This post was originally published on Medium. It is reposted with permission.
Test it before you reject it.
That's my approach when it comes to new technology. And that's what I did when the ChatGPT frenzy began.
Two months ago I embarked on a new testing journey and, to my surprise, I quickly joined the ChatGPT's fan club. Now I use this tool regularly, for example when I write and translate content.
How can translators benefit from ChatGPT?
There are many ways in which you can use the tool to make your work more efficient. Below you can find six ways in which I use it for my localization and translation projects:
1. Fighting with character limits in localization projects
If you regularly localize websites, mobile apps, or games, you probably know the pain of following strict character restrictions. Fighting with character limits might be exhausting, especially if you have to constantly come up with synonyms, rephrase or shorten your translation to fit the text into a tiny button space or menu layout.
Here's where ChatGPT can come into play.
You can prompt the tool to make your phrase shorter or to rephrase it when you run out of ideas. You can use the tool suggestions in your translation or treat the chat replies as rough ideas that need some tweaking: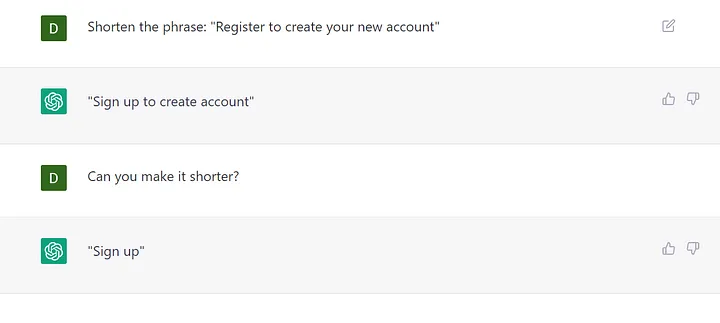 You can also prompt the tool to count the characters for you or ask it to come up with a phrase of a certain length: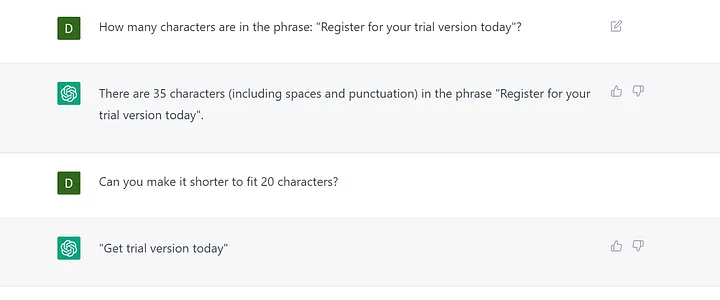 2. Finding collocations
Sometimes when you write or translate you get stuck and there seems to be no way out. You have a perfect word to express your idea, but for some reason, your mind refuses to convert it into a catchy phrase. Of course, you could use a collocation dictionary to find the right match, but you could also ask AI for help: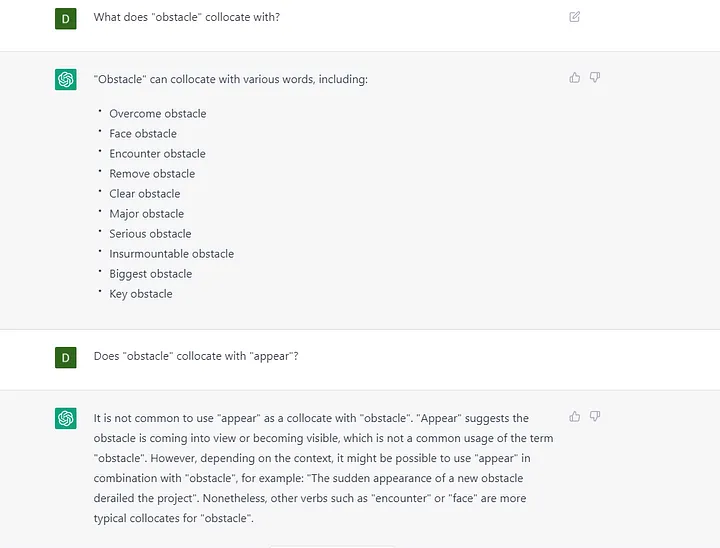 3. Searching for synonyms
Online thesaurus is a great resource when you're looking for synonyms, but if for some reason you get tired of switching between several tools or your thesaurus fails to amaze you, you can always turn to ChatGPT: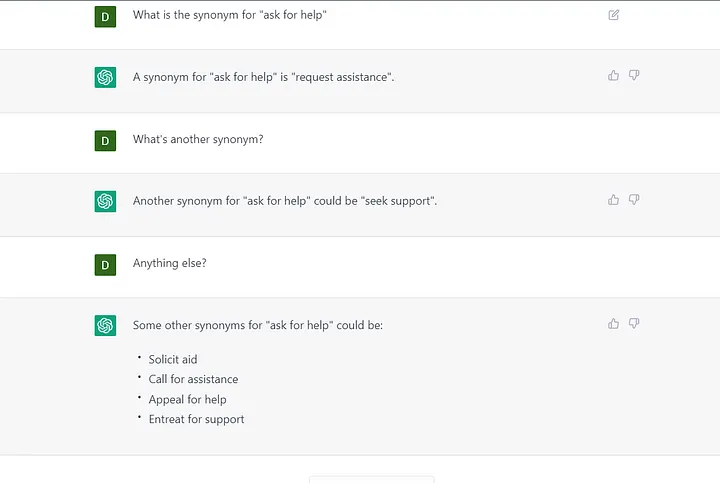 4. Create more idiomatic content
Most freelance translators are also writers. And sometimes writing takes us to a new territory, for example, when you end up creating content in your non-native language. That's what I'm doing right now. My blogs, videos, social media posts, and other marketing content are in English, but there are days when words escape me and I'm unable to quickly come up with a snappy text. Of course, I can browse through online dictionaries in search of a perfect idiom or phrasal verb. But I can also save some time by asking ChatGPT to do the same for me: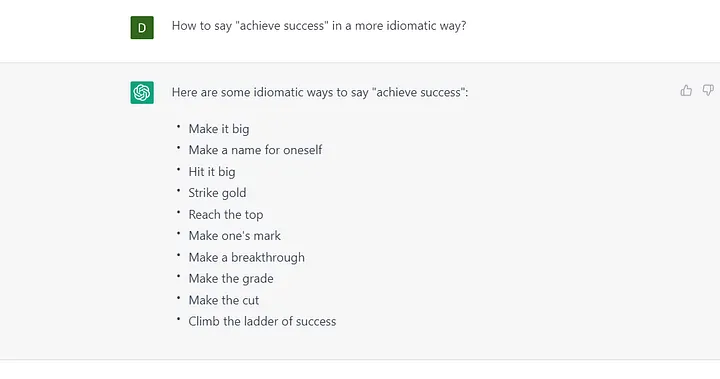 5. Reformulating poorly written content
Not all source texts are created equal. Some are ambiguous, confusing, and full of mistakes. Before you translate poorly written content you need to read it several times, use common sense, do some research or let your intuition guide you to be able to determine the most likely meaning. You can also ask ChatGPT to simplify the language for you: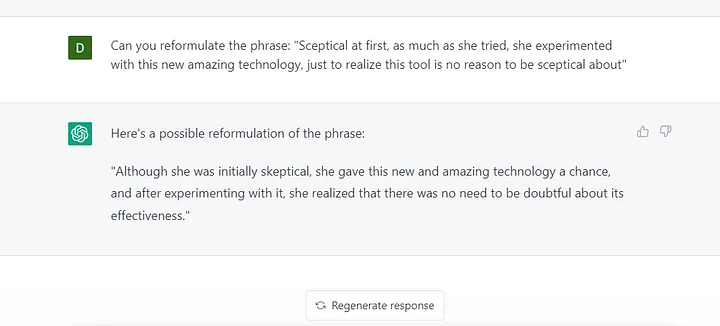 6. Switching between formal and informal style
Each time you write or translate you need to adopt a different style. When you deal with formal content for quite a long time, your mind might go blank when it's time to switch to a colloquial tone. Again, that's where ChatGPT can help you out: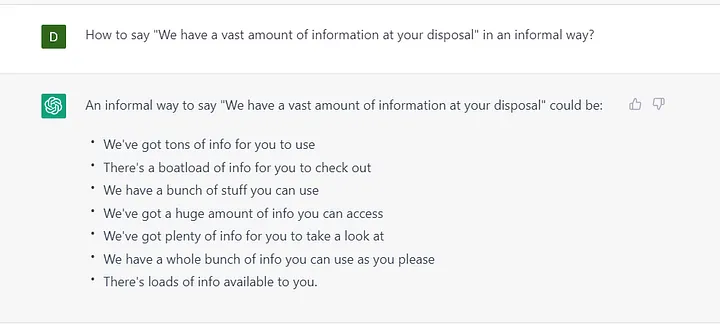 Of course, you can prompt the tool to express the same idea in a more formal tone:
ChatGPT can become an efficient tool for translators to carry out quick research or generate new ideas. All you need to do is to give it a try. Plus, learn how to prompt it correctly.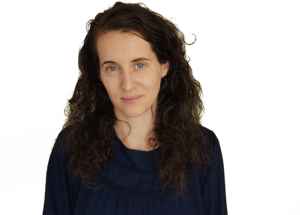 Dorota Pawlak is a localization consultant and translator specializing in IT. She holds an MA in Translation and an MSc in Multilingual Computing and Localization. Dorota teaches online localization courses and writes for her blog on topics related to freelancing, localization, and Web 3.0. She also publishes videos on the localization of Web 3.0 on her YouTube channel called Locaversity. In 2022, she published her second book for freelancers entitled "Successful Freelancer's Mindset". You can find out more about Dorota on her websites: www.dorotapawlak.eu or www.polishlocalisation.com.
Subscribe to The Savvy Newcomer