Three (Surprising) Reasons for Poor Quality Translations
This post was originally published on Content Rules. It is reposted with permission.
Usually, when someone tells you that your translations are poor, the first tendency is to blame the translators. Blaming the people doing the work might make sense. However, in my experience, the cause of poor translation is often not the person trying their best to translate the content. The problem lies every place else.
Here are three reasons your translations might be of poor quality:
Your source content is poor.
Your workflow isn't working.
Your translation memories are a mess.
Poor Quality Translations Reason 1: Source Content
Often, when a translation is of poor quality, you don't need to look any farther than the source content itself. There are many things that can be wrong with the source content. My examples are for English source content, but you can find similar issues in other source languages. Here are some source English issues I run into all the time:
Long Sentences
Do you know how long we've been (I've been) talking about the scourge of the long sentence? Gosh, it's been years. Yet, time and again, I still find source content riddled with sentences that are 30, 40, 50, and even 95 words. Yes, 95 words is my new all-time high. And I wish I was joking, but I'm not. Long sentences are difficult to understand in English. They become impossible to translate.
Let me state it again – with feeling…
Your sentences should contain fewer than 26 words.
Grammar Errors
If your source content has grammar and style errors in it, translating that content can be a real challenge. Do everyone a favor and keep those (short) sentences grammatically correct.
Tone of Voice
The nature of our content conversations with our customers has become very chummy. A chummy tone of voice is often grammatically incorrect and usually full of colloquialisms. When we create content in this way, we often use sentence fragments, made up words, and all sorts of punctuation. Very friendly may be your brand's tone of voice. But, remember that chummy doesn't necessarily translate.
Poor Quality Translations Reason 2: Workflow Issues
There are many places in the content life cycle for the workflow to fail. Sometimes, the hiccup is in the hand-off between the content creators and the localization team. Even more often, the problem is in the hand-off between the localization team and the translators.
I once worked with a customer that continued to send new and revised content to the translators up to, and including, the day that the translations were due to be returned. At this company, the notion of "freezing" the content was as foreign as the languages they were using. It seemed that every day, new and revised content was forwarded to translation. And every day, there was some type of translation crisis. No surprise! This customer wanted my advice on changing translation companies. Clearly, changing vendors was not going to solve the problem. Changing the workflow and the unrealistic demands on the translators were needed.
Another problem with workflow is the lack of in-country review (ICR). It continues to amaze me that there are companies that do not do a review of every language. In some languages, content is simply tossed out to the public without a second set of trained eyes evaluating it first. Don't let this happen to you. If you are going to go through the time, effort, and expense of translating your content, you need to have someone – preferably an employee who is a native speaker – review the content. Otherwise, you risk having inaccurate or poorly translated content floating around.
[Tweet "It continues to amaze me that there are companies that do not do a review of every language. #xl8"]
Poor Quality Translations Reason 3: Translation Memories
I recently did a multilingual content quality evaluation for a customer. As part of the evaluation, we took a close look at their translation memories (TM). What we found was surprising (but not too surprising):
Multiple translations for the exact same segment.
The exact same translation for the exact same segment listed 30+ times.
The source and translation pair mismatched – in other words, the source and target no longer lined up in the TM. This resulted in an incorrect translation being paired with the source segment – for a huge number of translation units.
Translating content from bloated or corrupted TMs makes the task difficult, if not impossible. The quality of the translation suffers and the cost to you rises quickly. To keep your TMs in working order, someone should clean up the TMs after each translation is complete. If that's not possible, then the TMs should be scrubbed on a timed and consistent basis. If not, the TM is likely to end up being marginally usable. Sometimes, that is worse than not having a TM at all.
What About the Translators?
It is possible that the problem with your translation is the fault of the translator. There are people in the field who are less adept at their job. It does happen. However, if you see a systemic issue with your translations, for example, all or most of the translations are problematic, I suggest you look elsewhere than the people doing the work. The problem could lie in what you provide, how you provide it, or the resources the translators have to do their job.
---
Author bio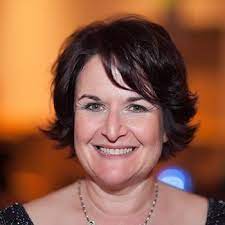 Val Swisher is the Founder and CEO of Content Rules, Inc. Val enjoys helping companies solve complex content problems. She is a well-known expert in content strategy, structured authoring, global content, content development, and terminology management. Val believes content should be easy to read, cost-effective to create and translate, and efficient to manage. Her customers include industry giants such as Google, Cisco, Visa, Facebook, Roche, and IBM. Her fourth book, "The Personalization Paradox: Why Companies Fail (and How to Succeed) at Creating Personalized Experiences at Scale," was published in 2021 by XML Press.
Val is on the Advisory Board for the Technical Communications Program at the University of North Texas. When not working with customers or students, Val can be found sitting behind her sewing machine working on her latest quilt. She also makes a mean hummus.
Subscribe to The Savvy Newcomer