Bad Business Practices for Freelancers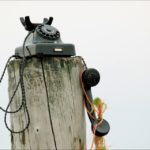 We often hear about what a good freelancer should be like. But somewhere in between good advice, we let a bad decision slip in. Having a clear idea of what not to do is just as important as knowing what you should do.
Below is a list of bad choices taken from real-life scenarios of the freelance world.
Accept too much work.
Pretty soon, people will start to say one of these things:
Oh, when Joe has too much work he works late hours and rushes the work out with no review. You just can't trust him.
When Joe is too busy he starts to subcontract to lower-priced colleagues and doesn't check their work. You never know whether you are going to get his good work or something else.
When Mary is overbooked, she sends unqualified people to interpret in her place. My agency lost a contract because of that already!
Don't answer emails.
Whether it is from established clients or—even worse—a prospective client, nothing screams "unreliable" like ignoring an email, or answering a few days later without a decent explanation.
Don't meet deadlines.
Need we say more?
Be late to appointments.
You should arrive early to ask orientation questions, get familiar with the venue, maybe check the speaker's PowerPoint, so nobody is worried about their communication. When everyone else is on time, waiting for you… this will be your last job.
Overpromise and underdeliver.
We have heard of some agencies that say they always send certified interpreters, but the doctors notice that the interpreters don't always understand their English. Another translation company said its work always went through a reviewer, but delivered substandard work.
Don't keep your clients posted on how your work is progressing.
With a long project, or if you need to slide a deadline because of a natural disaster, or a family situation (yes, these things do happen). Clients would often be quite understanding if you spoke up, or would tell you that this deadline just can't be changed, so you could find another way to meet it…
Things always have to be done your way, because the translator knows best.
The client is the expert on how the readers respond to the text, so you have to listen to your client and find a reasonable way to deal with the issues at hand.
Don't show any interest in helping your client's mission move forward.
Your translations are, after all, intended to help your client's mission move forward. It is your job to see how you can partner with the client to help with language access in as many ways as possible. They may not have considered some issues.
Don't explain how you set your deadlines.
Explaining the rationale for your deadlines helps your client see that you are respecting the work you do, and you are not a mindless machine.
Don't offer improvements on the source text when appropriate.
If there is typo in the copy, they want to know so they can improve it. If there is an ambiguous phrase, they would like to clarify it in the next edition. This does not make you their copy editor, but we do catch a few issues as we translate. We should point them out.
Don't explain your translation choices.
Sometimes a translation choice may not appear obvious to some bilingual speakers. Explaining it helps your client understand the process of translation better.
Don't ask questions about your work.
If you never have any questions, your client can't see much difference between working with you and an automated service.
Have you heard of any of these issues? This is not an exhaustive list. We would love to hear some stories in the comments.
Image source: Pixabay
Subscribe to The Savvy Newcomer