Living the Dream? How Freelance Translators Can Become Digital Nomads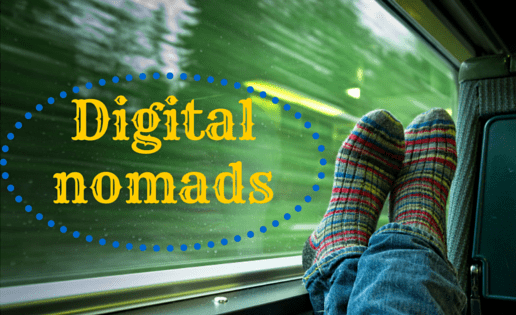 Picture yourself newly-arrived on some tropical beach somewhere, or perhaps in a café in the middle of an exciting, cosmopolitan city. Laptop open in front of you, you're adding the finishing touches to your latest translation project. As you close the file and click 'Send', you set off to explore this latest destination – sparing a thought, of course, for the poor project manager sitting in a boring office hundreds or thousands of miles away.
If this sounds like living the dream to you, then you might be interested in learning more about the 'digital nomad' lifestyle. It's made possible by two fast, (relatively) cheap conveniences of the modern world: internet access and international travel. Working remotely, a digital nomad might spend a month or two living in one place, then pack up and move somewhere else when they feel like they've seen enough. It's a sort of hyper-mobile expat lifestyle.
I can't claim to be a digital nomad myself, but before I finally settled in Poland, I spent about five years living and working on the move. I went away three to four times a year, with each trip usually lasting between twenty and thirty days. As a resident of Ukraine, I had to face exhausting visa procedures for EU countries, but it never stopped me from travelling.
Frankly speaking, I could never dedicate more than about four hours a day to actual work – I was too busy trying to see as much as possible in these new places. I heard stories from a fellow translator who sometimes spends so much time working while travelling that he has hardly any opportunities to actually see the places he visits. That seems to defeat the purpose for me, personally, but I still try to always stay online when travelling by using local SIM cards or Wi-Fi connections, so that I never miss an important job. On the other hand, I also don't hesitate to decline any urgent work while travelling if it ruins my plans for the day.
Speaking of Internet connections, I've noticed a tendency among four- and five- star hotels to charge extravagant rates for Wi-Fi connections in their rooms, while cheap apartments and hotels always seem to offer free internet. This is one of the reasons I prefer renting an apartment when I go abroad, rather than a hotel room. Besides, there's also a kitchen and all the appliances that help you feel at home.
Before tablets and ultrabooks came into my life, I translated in an old-fashioned way: printing the source text out and translating it with pen and paper while taking a break from sightseeing in a café or park, or even on the beach. Once I got back to my accommodation, I would then type out the translation on my big, heavy notebook computer. Later, the rise of new mobile gadgets helped me to work a lot faster. I used my smartphone and tablet like a dual-screen display, with the source text on my phone and the translation itself on my tablet. This was a much better solution, but after a few scary moments where my Android-specific office software caused compatibility issues for the customers who received my files, I switched to a two-in-one Windows tablet/laptop instead.
All in all, the digital age has simplified this kind of lifestyle enormously, making it possible to combine work and leisure in new and exciting ways. With that said, however, there are some important factors to consider before you pack your bags and jump on the next flight.
Establish a strong client base before you leave
If this kind of lifestyle appeals to you, you should build up your business, then go travelling – not the other way around.
This is important for one key reason: travelling is expensive. Relatively speaking, it may be the cheapest it's ever been in human history, but it can still eat into your finances in a big way. There are probably parts of the world where the cost of living is cheaper than wherever you live right now, but you still have to get there somehow and you still have to support yourself after you arrive. Where you go will be defined in part by what you can afford, which means you need a reliable budget and a reasonable expectation of continued income. Having a stable pool of customers who send you regular work will help immensely with that.
Think carefully about your destinations
Where do you want to go? What do you want to see? By all means, look into the places you've always had on your bucket list, but consider other sources of information too. There are a number of websites such as Nomad List and Numbeo that rank cities around the world according to factors like the cost of living, weather, internet access speeds and more.
These are all important issues, but as a freelance translator you should also consider a few other factors. What about time zones, for example? If you're already working in the industry, you'll know that many translation projects require an urgent turnaround — sometimes only a few hours. If you find yourself particularly far away from your regular customers, you risk missing out on projects because you're simply unable to claim or complete them in time.
It's a lifestyle, not a holiday
Being a digital nomad can sound exciting and glamorous—and sometimes it really is both of those things. However, it's important to understand that this kind of long-term travel is a fundamentally different proposition from something like an ordinary two-week holiday. You'll still need to work hard to support yourself, but maintaining that work-life balance is even more important when the stress of travel makes it all too easy to become tired and burned-out. If you reach that point, it can seriously impact the quality of your work and spoil your enjoyment of the amazing places you visit.
This isn't intended to put you off the idea of travelling while working: it's an opportunity for a unique adventure, and freelance translators are ideally-placed to make the most of it. If your expectations are realistic, and you're prepared to take the rough with the smooth, then you really can live the dream. Do your research, weigh up every decision-making factor, and do what's right for you.
For those of you who have already taken the plunge and set out to live as a digital nomad, what has it been like? Do you have any tips for anyone thinking of getting on the road? If so, we'd love to hear your stories in the comments!
Header image credit: freemagebank
Header image edited with Canva
Author bio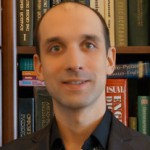 Oleg Semerikov started as an English to Russian freelance translator ten years ago. Nowadays, he runs his own company, Translators Family, a boutique translation agency specialising in Russian, Ukrainian and Polish, with expertise in English, German, and other European languages. Many long-term customers of Oleg as a freelancer became the permanent customers of his agency. Translators Family on social media: Facebook, Twitter, Google+ 
Subscribe to The Savvy Newcomer